no sew, you say?
sign me up.
i tweeted about wanting a long bunting and asked where i should buy it.
ally
, being the good friend she is, suggested that i just hot glue my fabric to bias tape for the sewed-on look. i love the sewed-on look a lot more than the glued-on look. mmkay?
wanna know how i met
ally
? we both pinned things that were similar in style, and
lexi
, who won
the joyful life library giveaway
, said...
YO you and aly need to be friends. you pin the same things without knowing it.
lexi didn't really say
yo
but it would have been funny if she did. these ladies love Jesus and DIYS… which makes me really happy.
this was my first time joining forces with the glue gun since
the incident
. i was a bit skeptical.
but, i got over it.
here is my no sew bunting…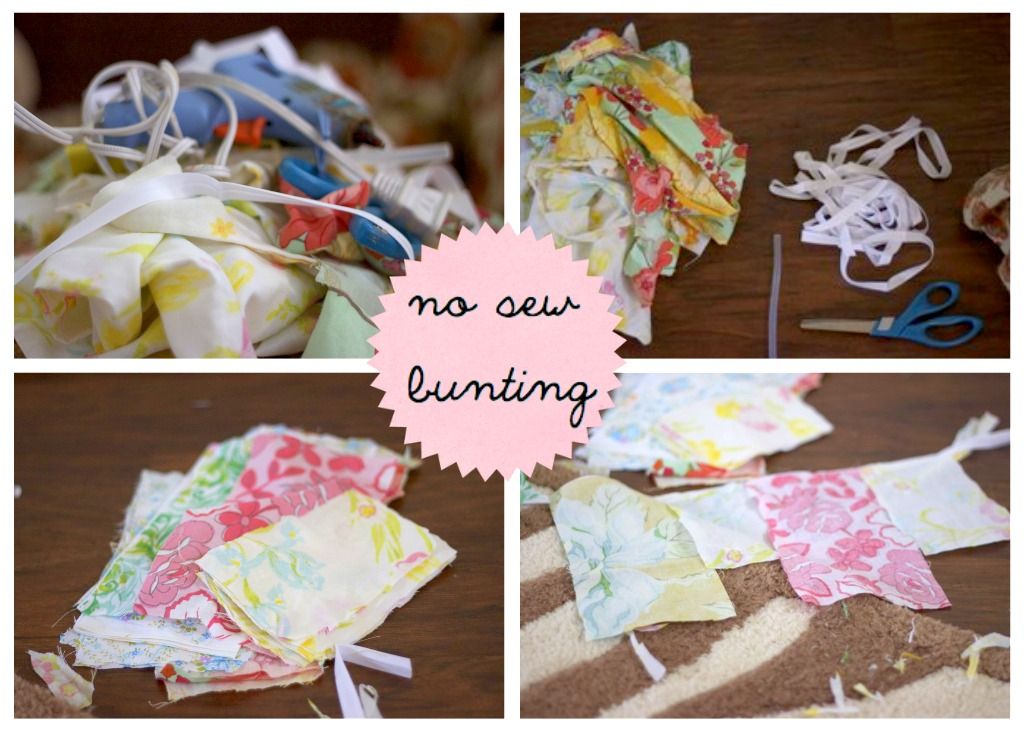 supplies:
bias tape
scrap fabric
hot glue
scissors
i used scrap vintage sheets too. obviously.
step 1: cut a pile of small rectangles and a pile of large ones, too. i mean, really, you can make them any shape or size but if you want to make it professional quality just like mine you can do the small and large rectangles.
hardy har har.

step 2: lay out your bias tape and start gluing. glue a big one, glue a small one, glue a big one, glue a small one. and so on and so forth.
step 3: hang it up and admire your crafty, no-sew goodness.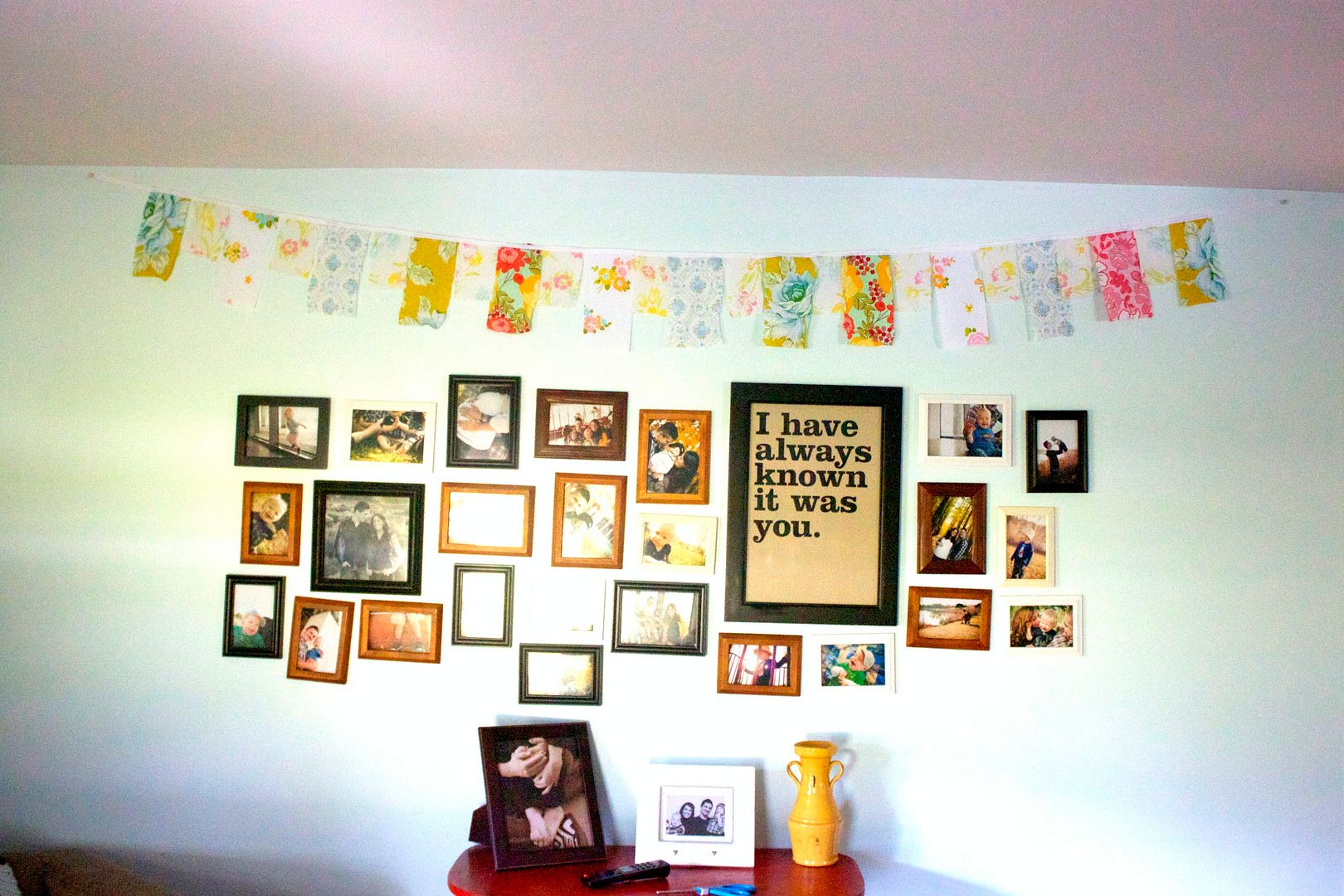 it is a personal goal of mine to have a bunting or banner hanging in every room of our house. two down, five to go.
and it totally looks sewn, right?