the blog post i planned on writing tonight is being delayed due to hot glue burns all over my hands... and legs. blistering, calloused, throbbing burns. these people best like their wreaths. i will take the dumb card for putting a wreath on my lap, while wearing shorts, and having hot glue drip all over me three times.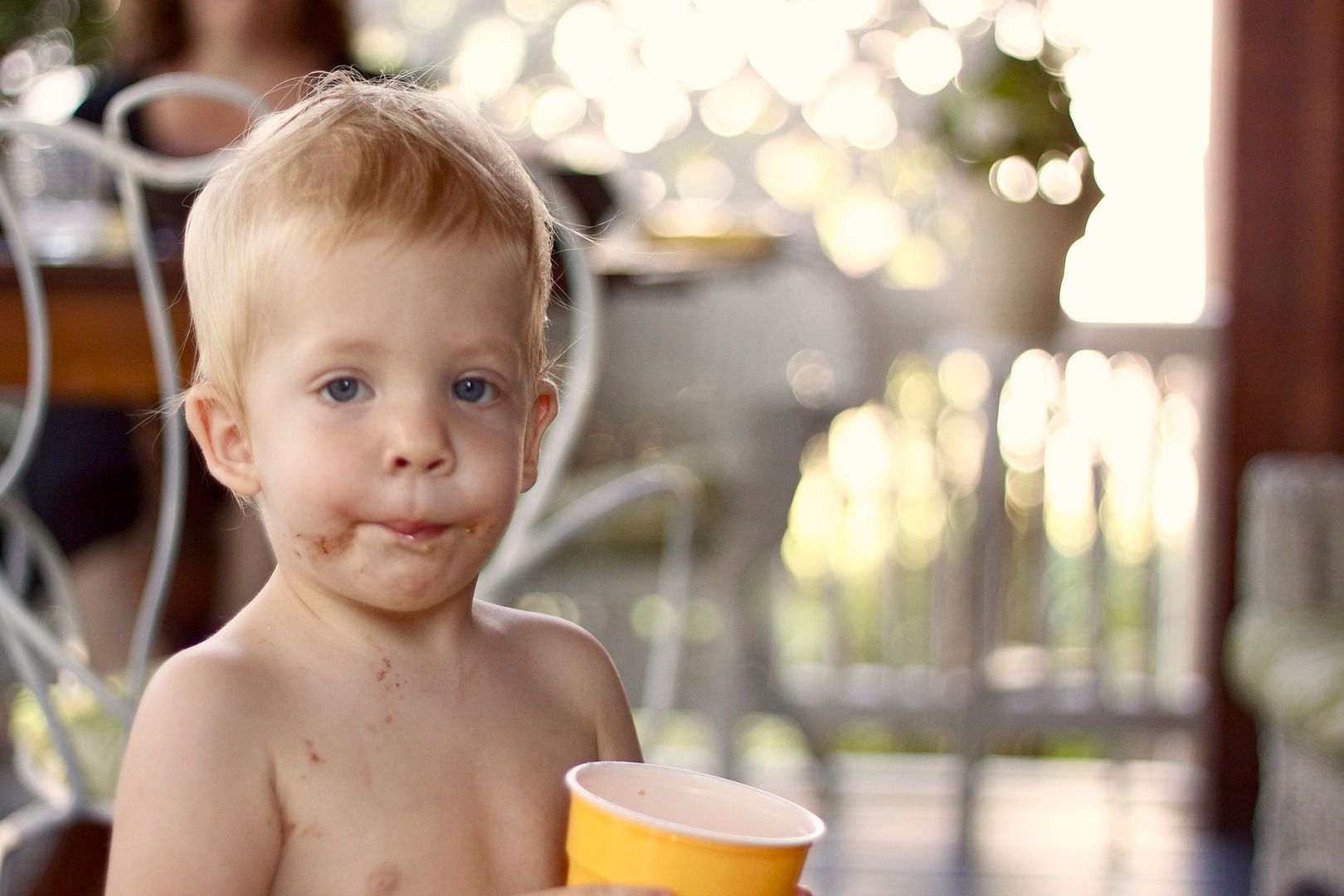 i will also take the dumb card for calling my sister a pedal foot when i couldn't think of the name back seat driver while she shouted commands at my mom in the car yesterday. i was getting it confused with lead foot…which has nothing to do with a back seat driver. sue me.
i also said, "i can't wait to swim in whatever ocean that is by california in september" my mom: "the pacific ocean?" me: "um. yah. i get them confused. i didn't go to school for maps" my sister: "i think you mean geography"
whatevs, people. whatevs.
here's getting back at you, rin. this is my sister peeping through the curtains that surround my mom's porch that make it seem like i am in a tropical cabana. she is making strange faces at my children and i am catching it on camera. muhahaha.
and what do you know, as i am typing these very words here, i take a quick break to get some notes written for the wreaths i am sending out. you know the ones that caused all my burns? welp, a pocket knife razor blade was laying on the living room floor from cutting the boxes down and i stepped right on that sucker. right into my heel, pouring blood, butterfly stitches, ace bandages, my mom coming over, debating going to the ER, and a few tears later… here we are. up later than i should be, in more pain that i want to be, and blogging about a slice out of my heel. this is turning into quite the night.
in other news, brody got new bull dozer that rocks his world, foster wore the shirt he slept in the night before, covered in chocolate, to church nursery, and i made pancakes for breakfast. that about sums about our weekend.
and now i wrote too much. hands are burning and i gotta get some sleep before going to get stitched at 8 am. i need more dermoplast spray for my whole body but i am praising the good Lord above that i am not using it for the same thing i got it for when being discharged from the birthing center 20 months ago. mmmkay.
here's hoping monday is less accident filled than sunday!