this is what our now laundry room looked like when we bought our house:
it was a dirty, tiny bathroom directly across from the full bathroom right when you walk in the side entrance to our house. it stayed this way for a few months, with the door closed, of course. i was not about to use that toilet, mmkay?
i was all for a one bathroom house with a laundry room upstairs vs. a two bathroom house with a washing machine and dryer in a creeptastic basement.
and so, my super husband transformed it. he knocked out the built in white cabinets, took off the door, put new trim around the window and door frame, and installed new recessed lighting. he laid new floors, that i am sure have a correct name, but they are laminate floors with a ceramic coating. we purchased them at home depot and i love them. he painted, put in new cabinets and a new clothing rod from lowes, and also did all the electrical wiring, pipe, and water work. i am not sure if those are even the right terms. but, he did all that and then one hundred other things i don't even know about.
and then i decorated it.
i think, as of right now, it is my favorite room in the house. it is the only one i stop and stare at for five minutes at a time.
it actually makes me want to do laundry.
okay, that's a lie.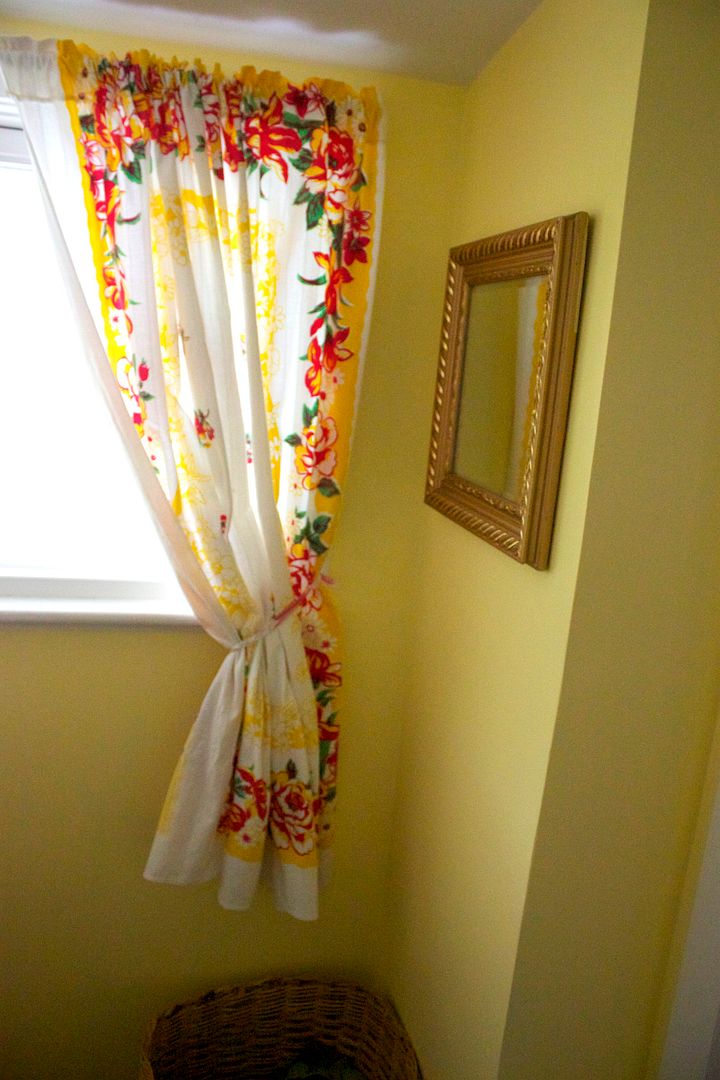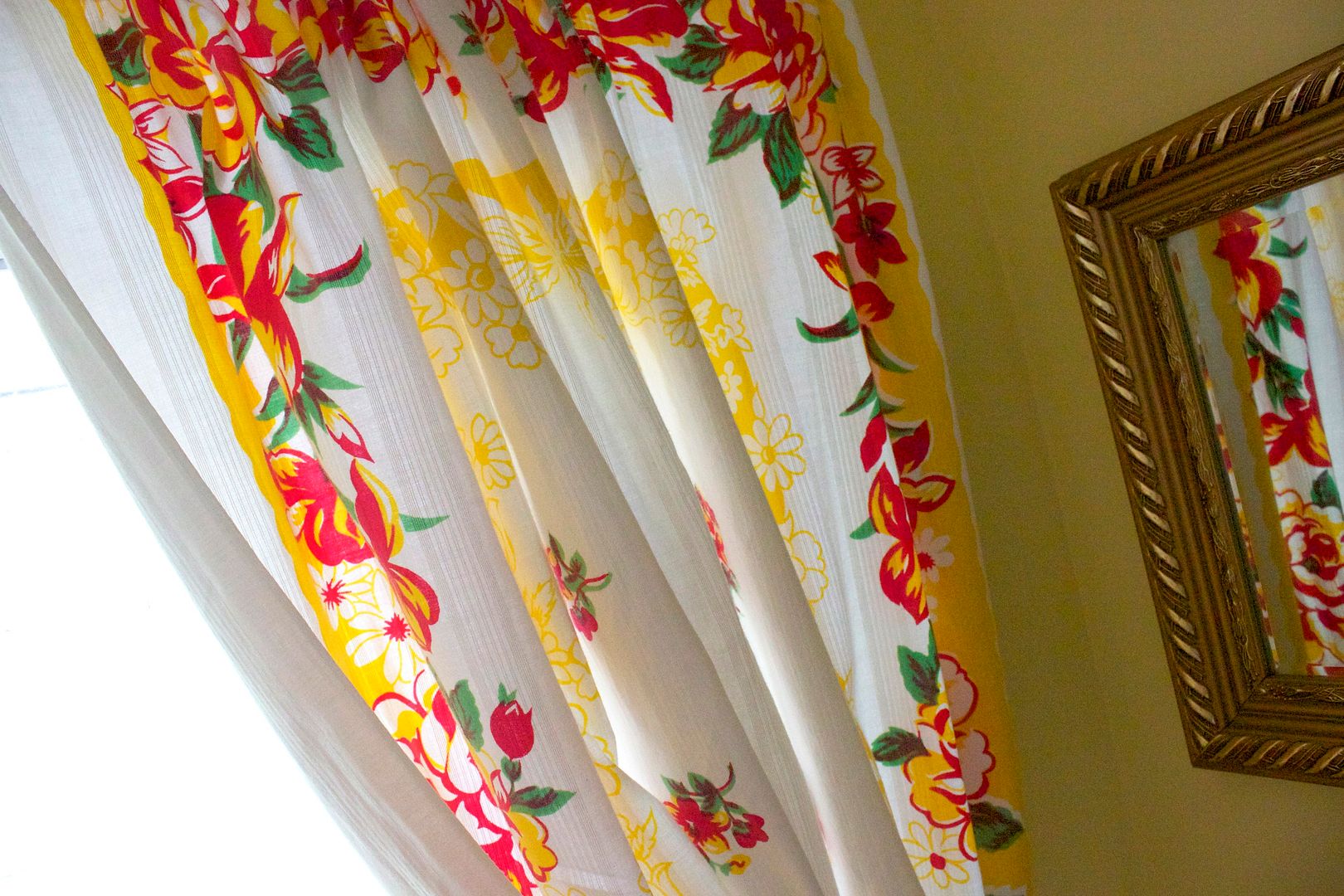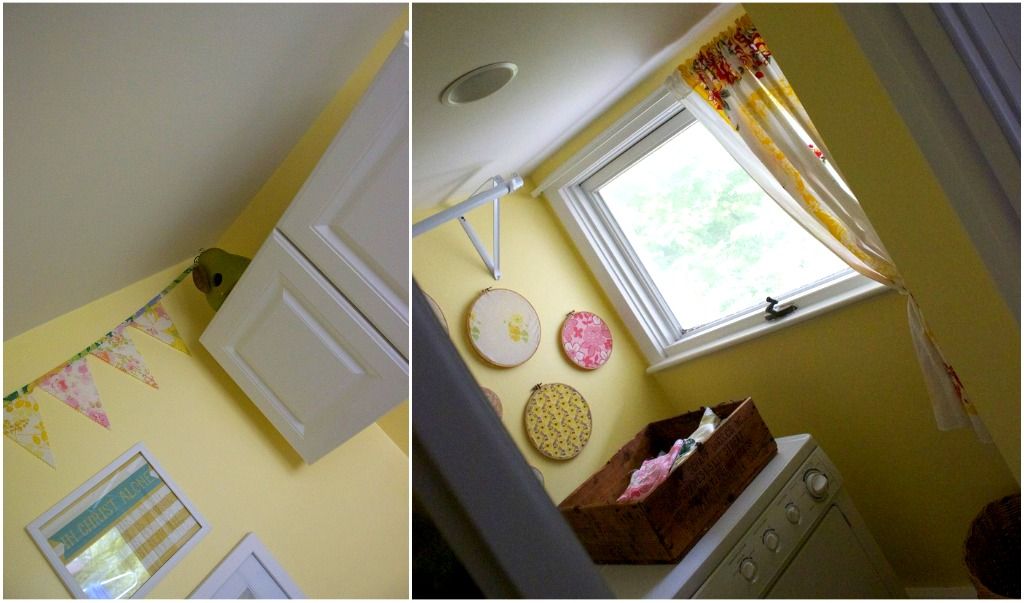 the wooden crate is thrifted, i got it
this day
. right now it's filled with vintage sheets i bought at garage sales
this day
. there are usually mismatched socks in there, too. i took them out for the pictures... you're welcome.
those
vintage sheets
are what i made most of the embroidery hoops out of. one or two them have fabric from old forever 21 dresses i cut up.
the pear bird feeder was my mom's and i think it looks just darling right there. the gold mirror was thrifted and the curtain is a vintage table cloth i bought at a garage sale
this day
.
so… it looks a little better don't you think?