first up,
kelly summers
…you won yourself that darling chevron canvas.
email me so i can get you hooked up!
scenes from the past few days:
fostie bear.
brody finding "blue's clues" everywhere. he's got one awesome daddy, who makes awesome post-it note clues, which produce sheer and utter joy and excitement.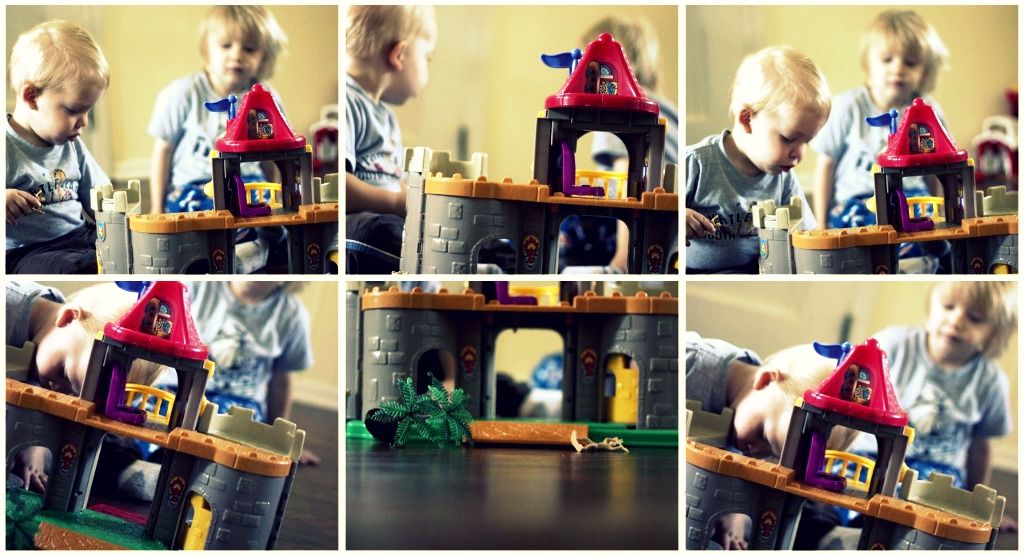 could it be that they are playing with the same toy and not attacking each other? don't be fooled, it's just the calm before the storm.
* * * * * * * * * * * * * * * * * *
the response to the beauty book has been more than i ever thought possible, and my heart is bursting because of it. i may be enlisting
aubrey
to create another book. my hope is that books will be circling around and blessing women out for a really long time.
i can already see Christ working in so many of you who have emailed me. just by sharing what you think of when you hear the word beautiful, i am changed.
thank you, to all 75 of you, who have emailed already. i am so excited to be a part of this with each of you.
* * * * * * * * * * * * * * * * * * *
my garage sale finds!!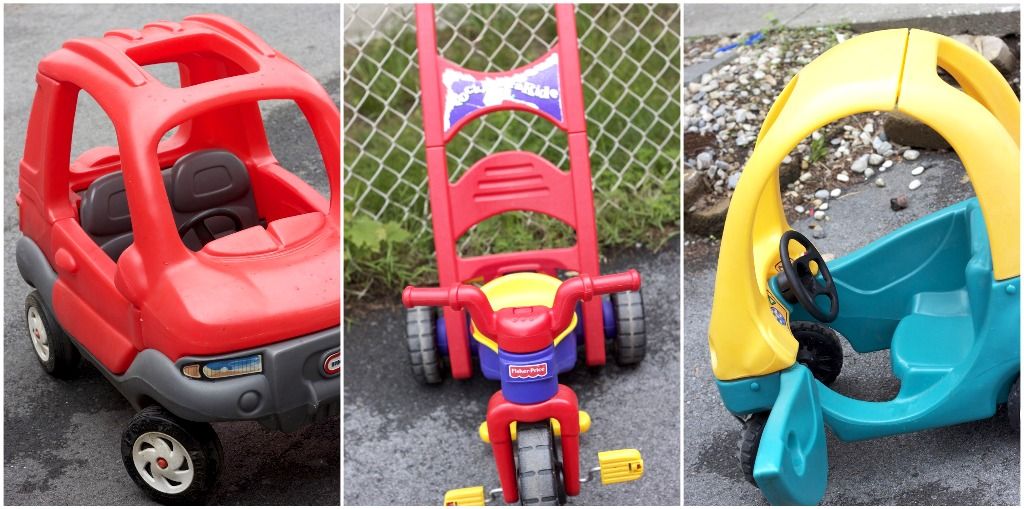 hello, my kids have every push toy, bike and cozy coupe ever created. all for less than the cost of one of them new.
vintage raggedy ann and andy art work for 10 cents each. that's TEN CENTS. also, my husband and i bonded over scamper the penguin and other feature films for families, as i am pretty sure, we were the only two children in the world in 1995 that were hooked on riggaletto, the buttercream gang, scamper the penguin, and split infinity. if your parents were pro conservative "christian" (no one is really sure if they were christian or not…) movies for kids you may know what i'm talking about…mmkay.
this thing! i have no idea what it is, and neither did the sweet old lady who i bought it from. do you know? it stretches out like a gate you would put at the top of your stairs for babies, and it has these fabulous pegs all over it. $1.50, people. it could be around 6 feet long if i wanted it to be. can't you envision it in a dining room…spray painted…with vintage tea cups hanging off all those pegs? if only i had a dining room. i DO have big plans for this though. in our bedroom. stay tuned.
$.25 for this glass jug. no idea what will fit into it or what i am doing with it. but it was $.25. fo realz.
vintage hankies all around! $.25 each! yes, please. i'll take them all and make a bunting out of them. thankyaverymuch.
i said don't be jelly. i warned you.
*****************************
have a happy day…
and that's not just a cheesy saying.
it's been proven true.
what now.