it has months and months that i have been wanting my hair to look liked it was dipped in bleach. and the day has finally come, my friends.
ombre, or having 12 inch roots, is somewhat in style now a days… or so i think. please, don't correct me if i'm wrong.
why do i find this attractive? i don't know. but it makes me weak in the knees.
weak.in.the.knees.
i am little hair obsessed, if you will. so when i saw this picture on pinterest, it was all over for me.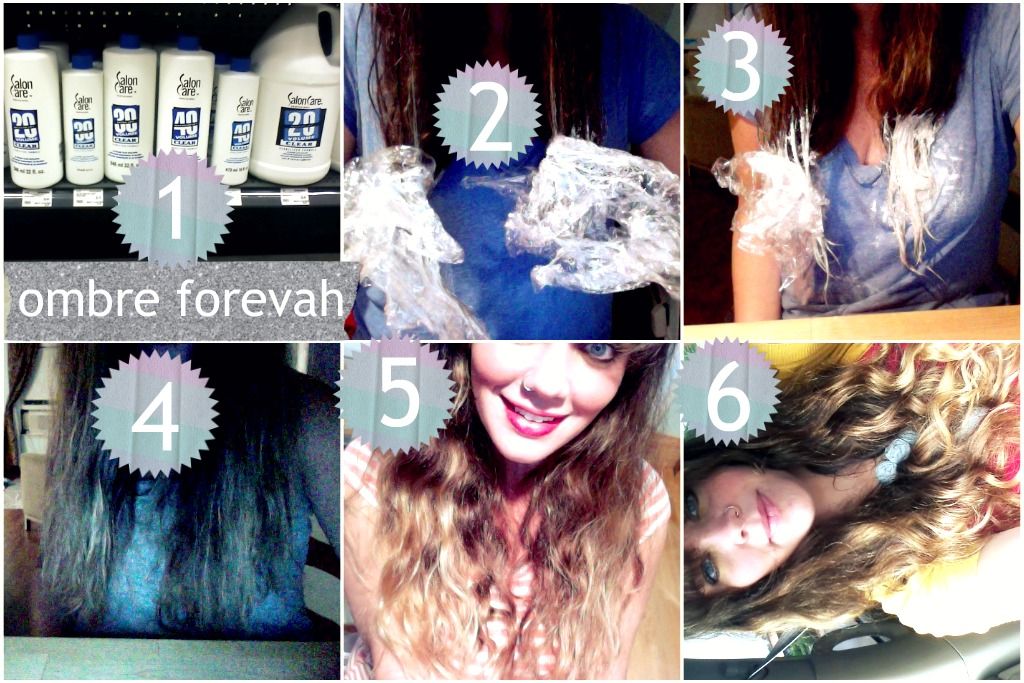 here are some cell phone/photobooth pictures to walk you through my journey.
1. debating developer
2. please take note of the size of saran wrap around my hair. seriously.
3. the saran wrap is getting old. my shirt is getting bleached anyway so why even use it?
4. results from the first go around… need.more.bleach.
5. slept on it the night before. still in my pajama shirt.
6. curled and loving it.
my best instructions for getting ombre hair are:
1. apply bleach as far up as you want it.
2. once that is lifted to almost the color you want it to be, apply some more and go up a bit higher so it blends better with the darker top of your hair.
3. wash it out and viola!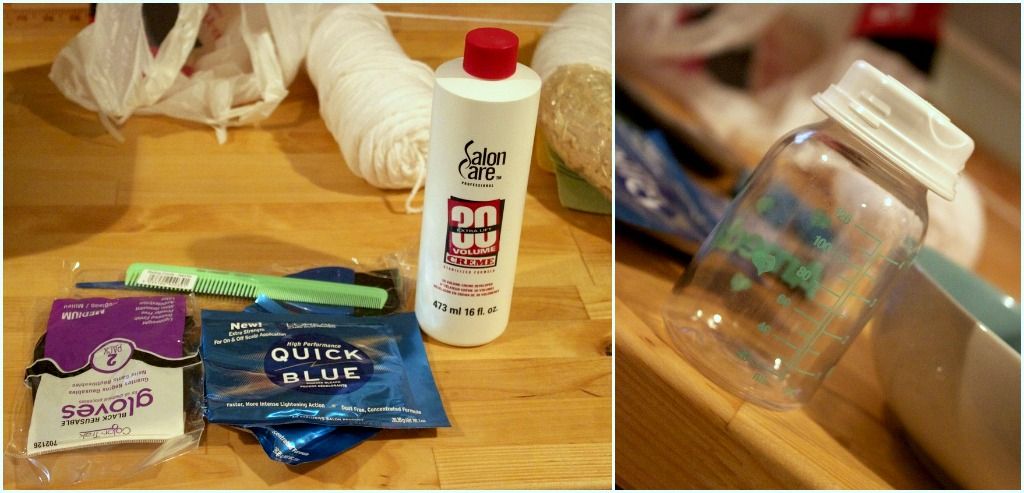 please love what i used to measure the ounces of developer. ameda breast pump attachment thing.
breastfeeding mamas
everywhere rejoice. i don't know why they will rejoice over me putting cream developer in it instead of breast milk but, i am sure they will. i knew this thing would come in handy again one day.
back to the process… i reapplied the bleach like 17 times because at first i was scared i was going to fry my hair off. then i snapped out of it. but i kept wanting it a little bit lighter. there was also a point in time, around 11:30 pm that i was shouting to my husband to get the bleach out of my eye. fun times. he thinks i'm crazay. but he loves my ombre. what now.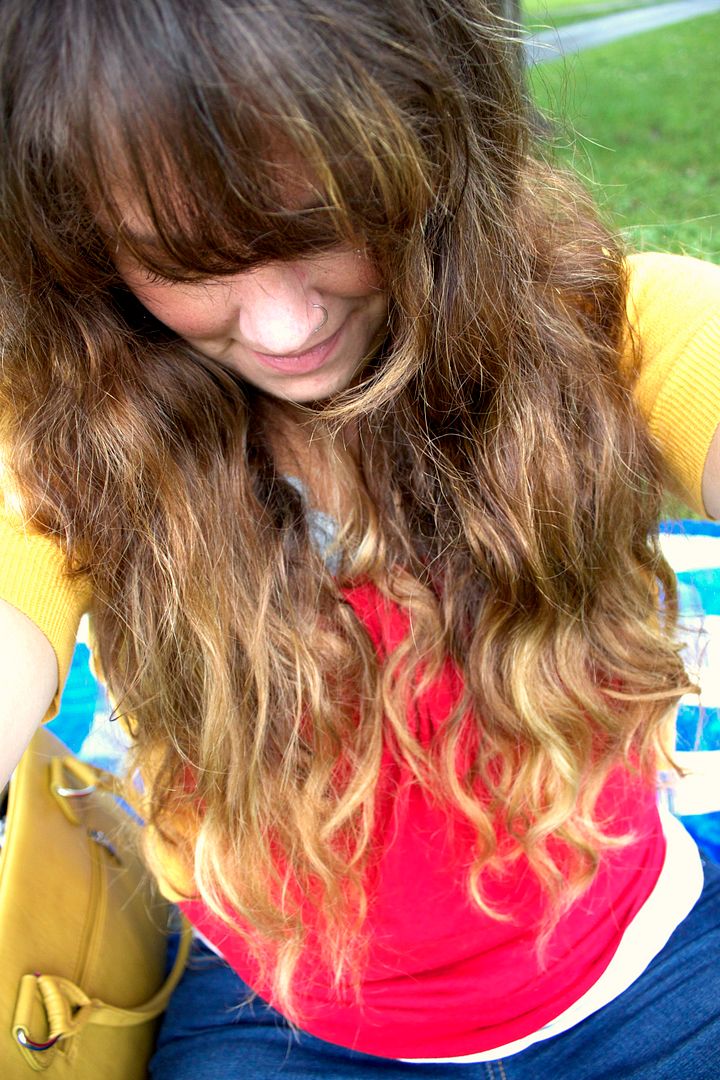 i have also accomplished a life goal of mine. the rats nest on top of my head is now blonde.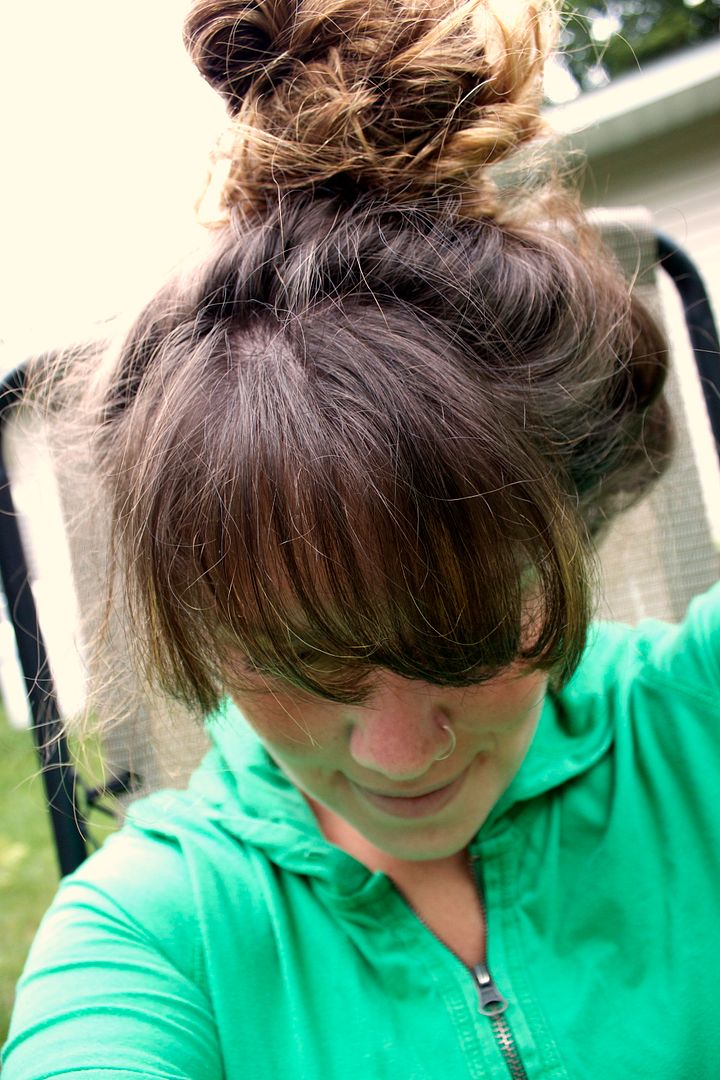 holla.