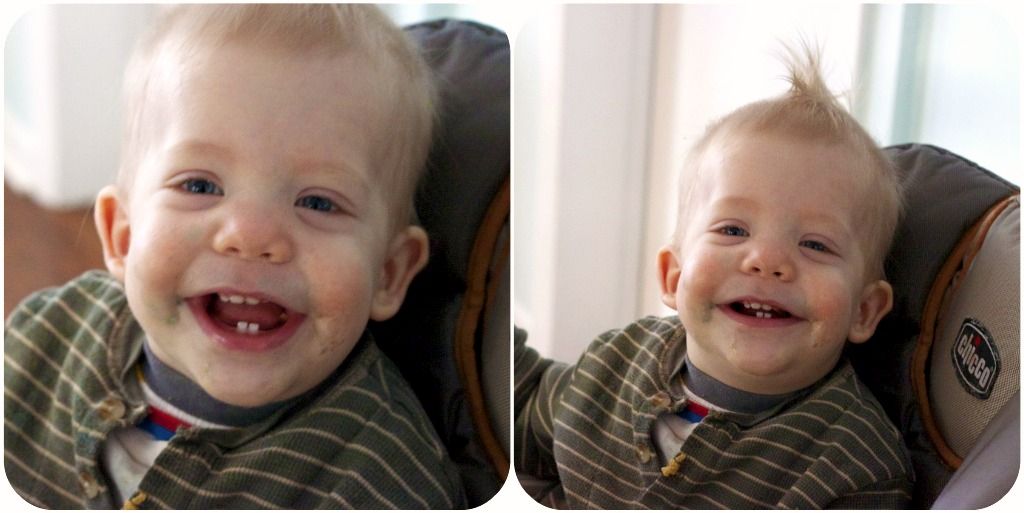 do you know my second born? his name is foster but, we like to call him baby dinosaur, baby dino, or steggy. or even, kong. as in king. he growls, plows, and chucks stuff. it's pretty much his claim to fame. he likes to spastically fail his arms at whatever is in front of him. toys, food, people…watch yourselves. his current fetish is climbing up on the train table and throwing his body off. mind you, he cannot stand on his own. i usually catch him in time. however, this was not the case last night.
something along the lines of this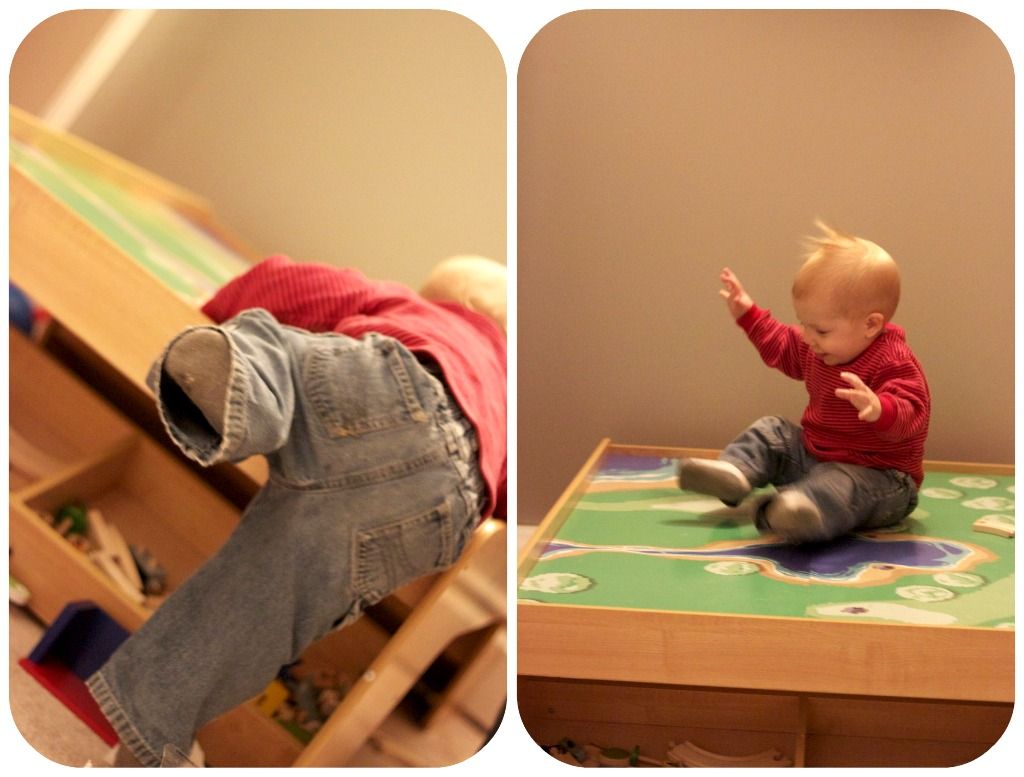 resulted in this.
i have a feeling i may be seeing this child with a black eye very often.
on a more cheerful note, he loves to cruise around the place. and in the past few days has learned to turn the walker on his own. can i get a hallelujah?

this weekend my hubby went away to a men's retreat with eighty other men. i am excited to see how the Lord will work in his life through this study. right now he is still sore from sledding down the hill on a toboggan with five other men at 2AM. we headed to my grandma's for the day while he was gone, and my boys got to love on their great grandma. i'm thankful for this special relationship that they get to have. i never got to know any of my great grandparents and i count this a great blessing that they have her in their life.
we have been making hearts of all sizes. and having lots'o bedhead.
my boys love to roll around in lanundry, or in brody's words climb the mountain.
at least someone's having fun with it.
would you look at what my girlfriend brought me yesterday? you're too good to me, jess.
here is the nail polish that some of you asked about. big props for noticing my chipped thumbnail! after i got my
pedicure
i was on the prowl for sparkles and this was the big $2.99 target purchase to satisfy my craving.
and here is a little exciting announcement:
all through february i am going to be featuring love stories from some of my favorite bloggers
. february
is
the love month after all, isn't it?
i'll close things out with some sweet morning light in my room. illuminated icicles, if you will. and, now, excuse me, i am off to watch 2 and a half feet of snow fall on us today.