My name is Lindsay and I am a Mixed Media Artist. I started following Danielle's blog a few years back and have ever since just fallen in love. She truly is such a breath of fresh air with her witty sense of humor and her sweet kind heart! We didn't until recently though connect and have since shared a few kind messages back and forth. Yes she is truly as sweet as she seems on her blog! She so graciously emailed me and asked me if I wanted to be featured on her blog to share tid bits of my story as well as share some of my art work.
I guess I could start off by saying I have always had a love for all things beautiful and creative... Art especially.
It wasn't until my 10th grade year of highschool (2004) when I really started getting serious about pursuing it as my future goal in life. It's hard to explain the feeling I get from creating art. There is nothing quite like the complete happy feeling in my soul when I am putting paint onto a canvas. I get this overwhelming feeling that the Lord has blessed me with this gift and thats exactly what I am suppose to be doing in that exact moment. After I graduated high school in 2007, I strayed a little from my art and started a small buisness with my mom where we did art shows and other events selling handmade clothing and jewlery. I loved working with my Mom but something was still missing... I didn't have that fulfilled this is what you are suppose to be doing type of feeling. I dabbled a little more in other creative type stuff but would always come back to my art. Finally at the beggining of 2012, I quit my fulltime job and left it all behind to be brave and spread my wings in hopes of creating something out of my art. I had started my blog in 2011 so I shared little bits and pieces of my progress on there. It took me awhile to get back into my own style but then it was like one day it all poured out of me and I couldn't stop painting and creating for literally two months straight. Jeremy (my soon to be hubby next spring/childhood sweetheart... we met and fell in love when we were 12. This is another long story in its self though.. you can read more of our story here.) He told me that I needed to really start something out of this. I knew he was right but was scared of failure.
We took the leap last December (2012) and started The Happy Goose Shop.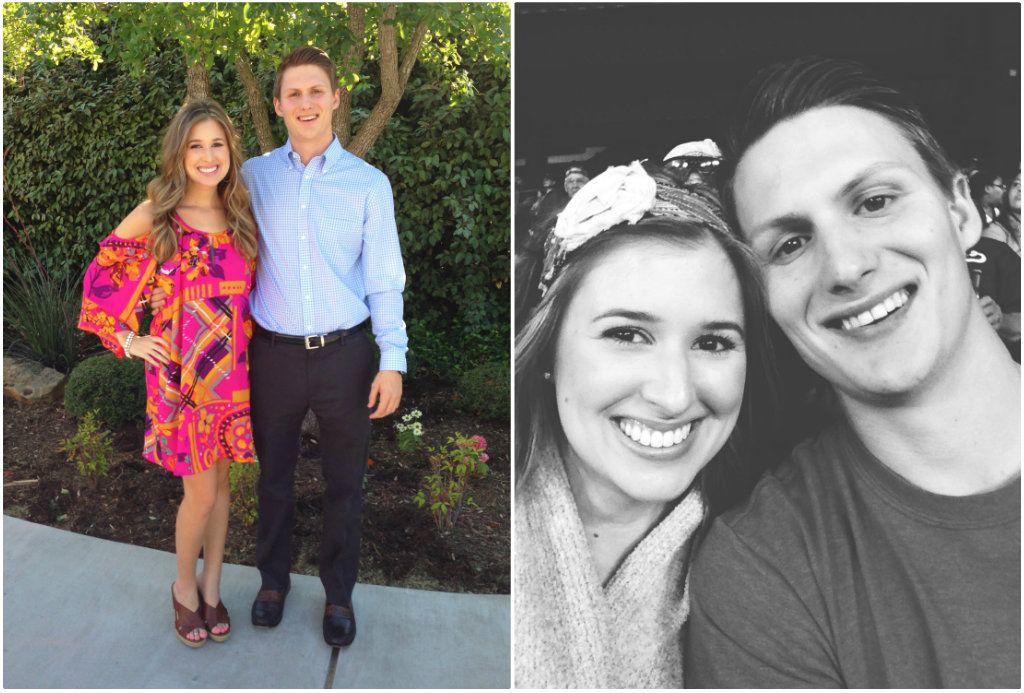 I finally got those happy complete feelings
back and I thank the Lord daily for letting me be able to pursue my dreams as an artist. I know that your dreams may seem so big at the beginning... trust me I was very scared but I would encouarge you to chase them and pursue them with all your heart. I have found that in this process you will be blessed tremendously with kind, giving, supportive people. You will make tons of new inspiring friendships. You will hear stories that will make your heart happy. You will be inspired to do more. I am still amazed daily by the wonderful artsy/blogging/social media world that has been created. I feel constatly sorrounded by possitive uplifting women. They will make you strong and make you brave enough to take the leap.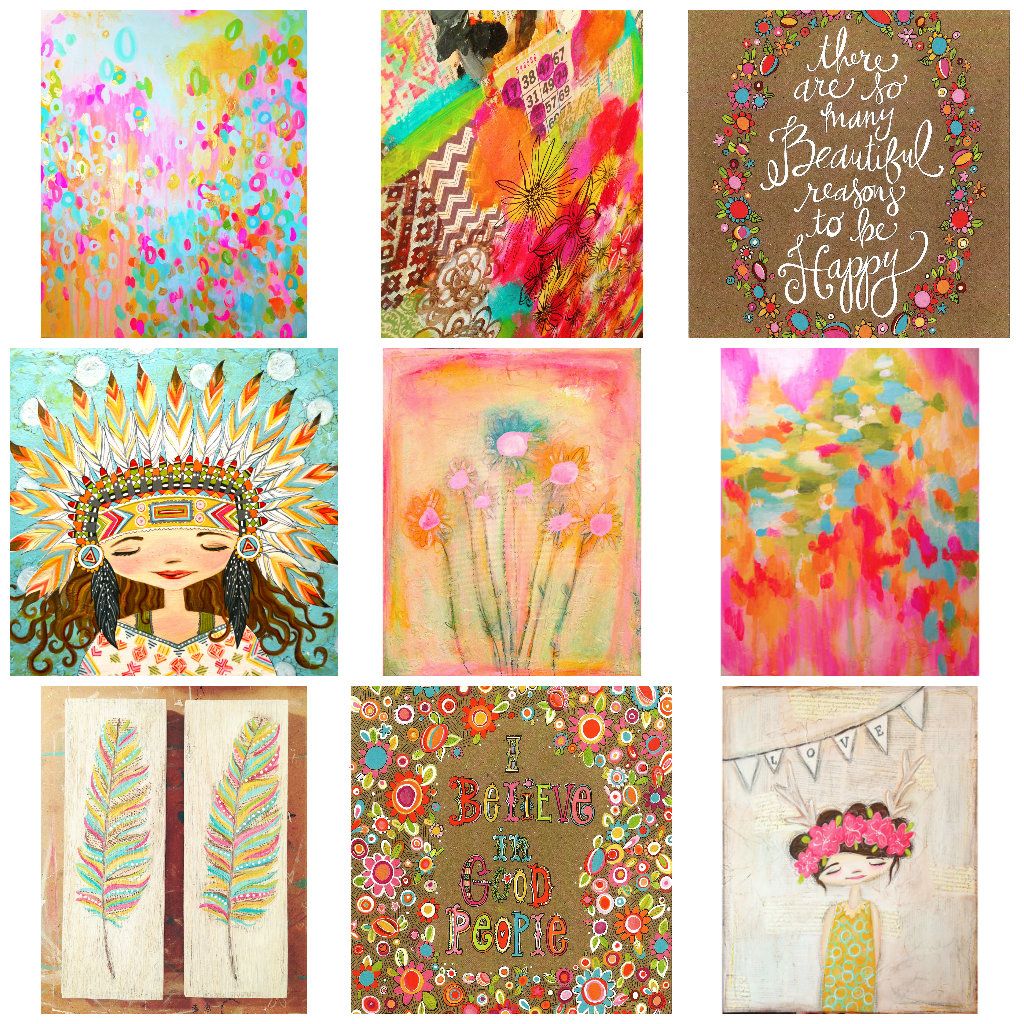 Some of my favorite materials to use when creating...
You can find me at my blog here.
You can shop my esty store here.
and can see some of my Art Videos here.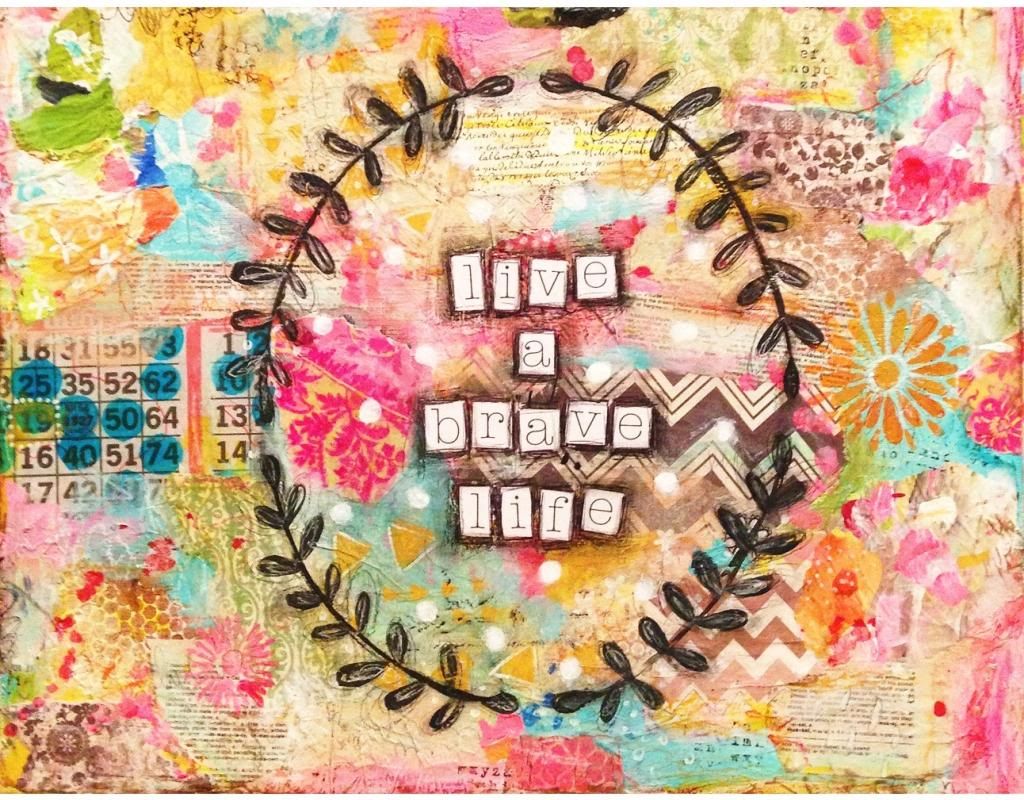 I hope you all will spread your wings and be brave with me. We need more big dreamers in this world and thank so much again to you Danielle for allowing me to be a part of your wonderful blog.
You are such a sweet kind friend.
xoxo