Good morning to all you fabulous readers of Take Heart!
I'm Heather and I write a blog called Dreaming Big.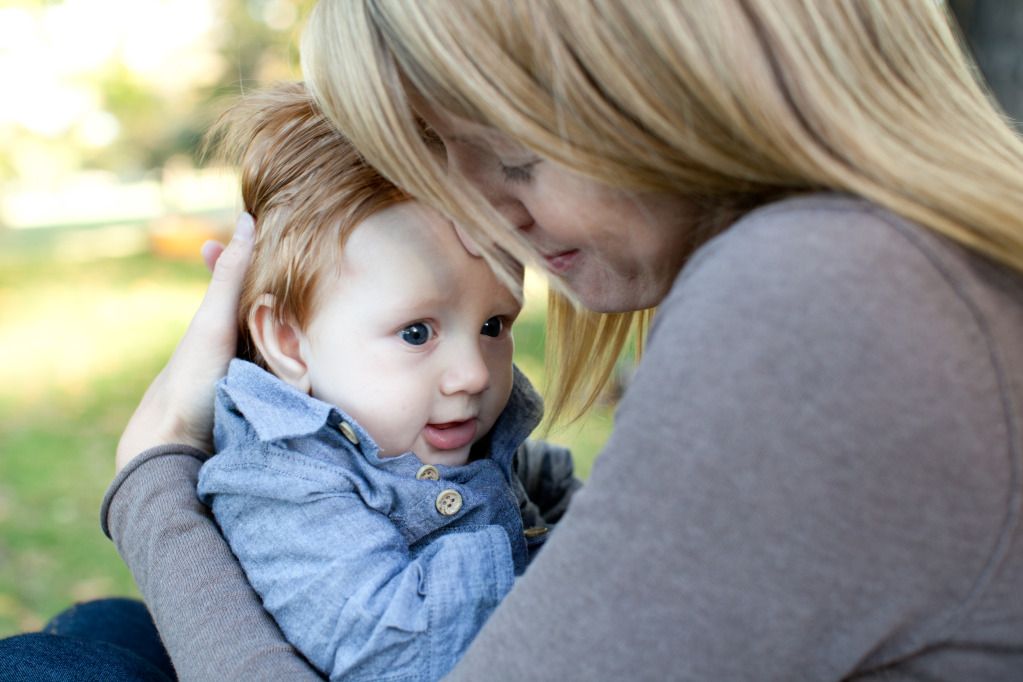 Today I'm excited and honored to be sharing a little bit about myself and my story. As I write, my almost-9-month-old son Cohen is napping, and my almost-28-year-old husband is playing xbox in his "man cave". Yes, my husband is kind of a big kid with a man cave full of Lego, a big screen t.v. and what I've affectionately nicknamed, the devil box. And while one sleeps and the other "pones noobs" (some of you wives know what I'm talking about!), I write.
I began writing my first book in eighth grade, the night after my four best friends from church called and read me a list of all the reasons they hated me. It was the biggest rejection I'd experienced and left with a choice; either feel sorry for myself, or use this opportunity to get to know Jesus and allow Him to be my best friend.
I chose Jesus.
Each an everyday I sat on the floor beside my bed, reading my bible and writing in my prayer journal. I went through dozens of devotional books and found the Word came alive in a way it never had before. And as the Lord spoke to me, I knew I had to share with others what He was revealing. So I began to write.
As the awkward Jr. High years passed and I gained new confidence in who God created me to be, this passion only grew. Instead of being a reject, I became known as someone who was strong in their faith. People came to me for advice on matters of faith and with their prayer requests.
I never did finish that first book, but nearly fifteen years later, God began to lead me to write another one. I'll be honest, I hesitated. But after months of trying to ignore the signs He was sending my way, I relented and decided to obey. This is when the idea for Dream Big was born.
In the summer of 2010, I began writing the book and one year later, just days before Cohen was born, I completed the first draft of my manuscript. Eight months after that, and two years from when I first said "yes" to God, a proof copy of my book came in the mail. What an amazing journey it has been!
Dream Big is my heart on paper. It's a book about not settling for comfort or security over the big dream that God has for our lives. It's a book to help define what our specific purpose on this earth is. It's a book full of practical steps to help you live your BIG DREAMS! To hear more of my heart on this, take a moment and watch this book trailer video.
Today I'm excited to give one lucky reader a paperback copy of this book!
*Leave a comment here to be entered to win!*

And for the rest of you, I'm offering a 20% discount (until March 18th) on the ebook version, regularily $9.99 for only $7.99! Use coupon code TAKEHEART at check out.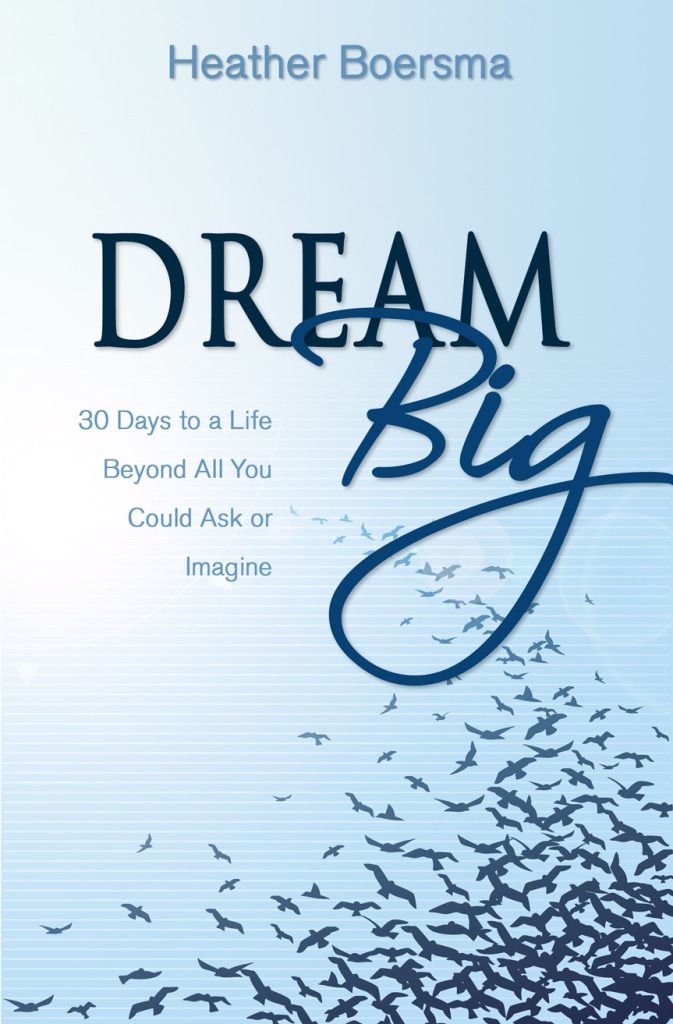 You can read more about the book or buy it at my
Store
.
Thanks again for reading and I look forward to getting to know many of you!
In Him,
Heather