you probably don't... because it's not out yet and it's my first time ever. and just incase it's my last time ever, i am going to do an extra long happy dance.
one day, in late springtime 2011, i got an email that almost made me wet myself. unlike when i really do pee a little every time i sneeze.
the editor of a new magazine,
stitch craft create
, wanted to feature little old me in their premier holiday issue. and i said no.
KIDDING.
i, of course, said ummmyessignmeuprightnowpuhlease.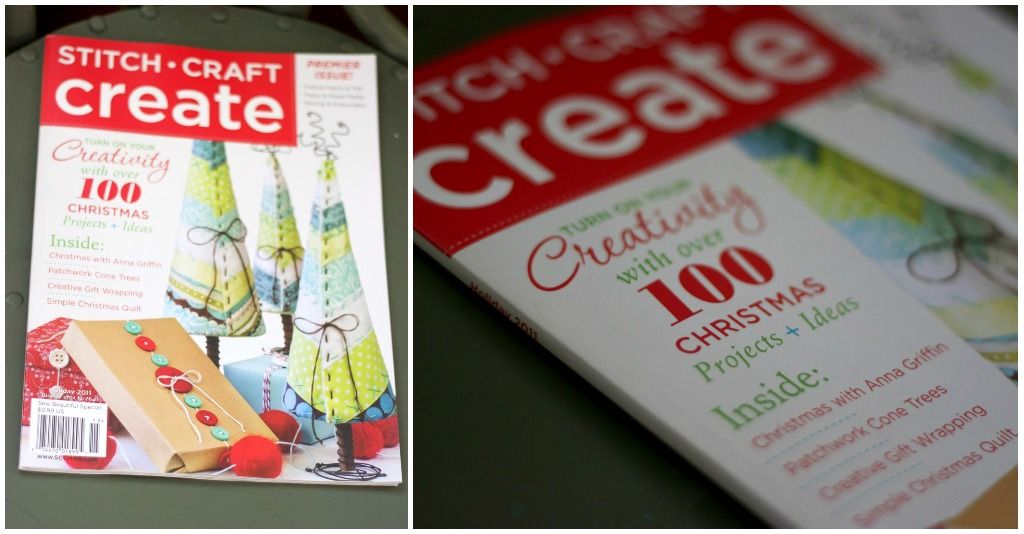 i had the amazing opportunity to create some of my favorite things and share the tutorials with all who will read. i made yarn wreaths with felt flowers and a few pairs of bias tape rosette earrings. i was quite pleased with how they came out if i do say so myself. i thought i might sell the wreaths but quickly realized that i couldn't part with these babies. they are my most favorite ones i've ever made. it's true.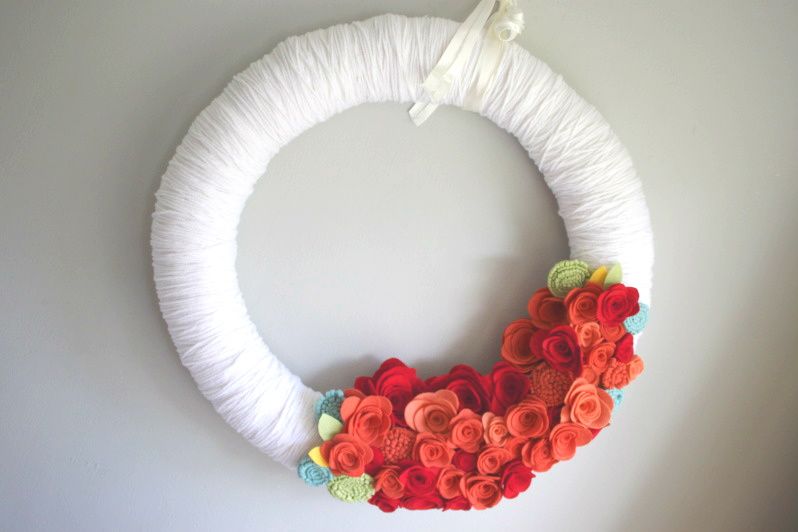 when my preview issue arrived last week i called my mom and she rushed over. she even brought me a celebratory pumpkin spice candle. you shouldn't have, mom!
i kid you not when i say that we flipped through the pages drooling. i've had
the magazine
just about a week now and i still can't put it down. the amount of projects, DIYS, gift giving ideas, and eye candy is out of control. every time i open it i put a sticky note on another idea i love or project to add to my list.
stitch craft create
is so on target for everything i want the holidays to look like this year... for the way i think most creative minds would imagine it. i fell in love with every detail, not just the projects, but the photography, the layout, the fonts. oh me oh my, it's all perfection.
stitch craft create will be for sale in craft, hobby, sewing, and book stores nationwide on october 18th
.
(you can order your copy
here
, too!)
since i know you cannot wait that long here is a sneak peek:
and just when you thought it couldn't get any better…lookie here. i have a little something for two of you lovely ladies. two copies of stitch craft create are up for grabs. and with each of them comes a bundle of the best wool blend felt i ever did see. all you have to do is leave a comment here and you will be entered to win.
you can read more about stitch craft create here:
thank you to all at stitch craft create for letting me be a little part of this wonderful magazine. especially you, shannon!
mark it on your calendar, girls!
october 18th… christmas just got a whole lot lovelier.