… for the second week in a row. i'm on a roll here, people.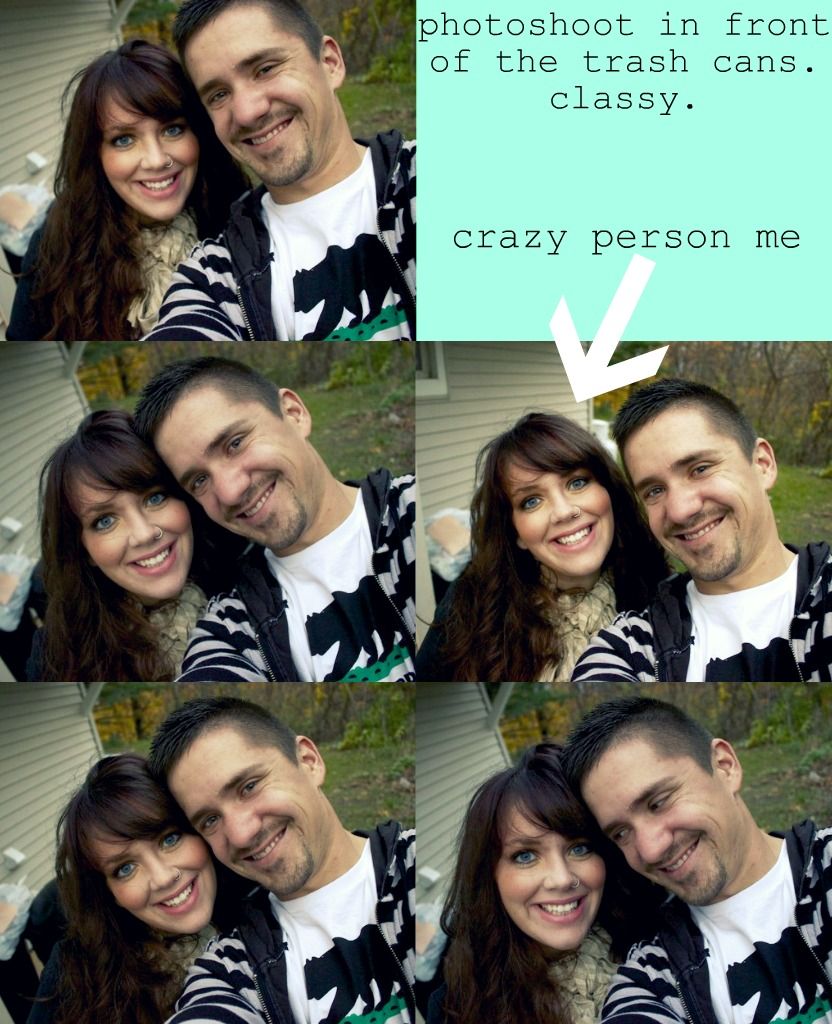 i realize this is the same picture, heads tilted at slightly differnt angles, 25 times.
but i always make caleb take the picture at least 25 times to make sure we get a semi decent one.
we choose to take these in front of the trash cans that get raided by raccoons every night.
romantic, no?
embrace the camera, my friends!