back in june, i started a little project called
the beauty book
. the beauty book is well under way and i wanted to give you all an update. a local friend of mine had the book so i had her pass it on to me so i could share with all of you it's progress so far.
i think i gasped when i started to flip through the pages that have been written on. the creativity and the words shared amazed me.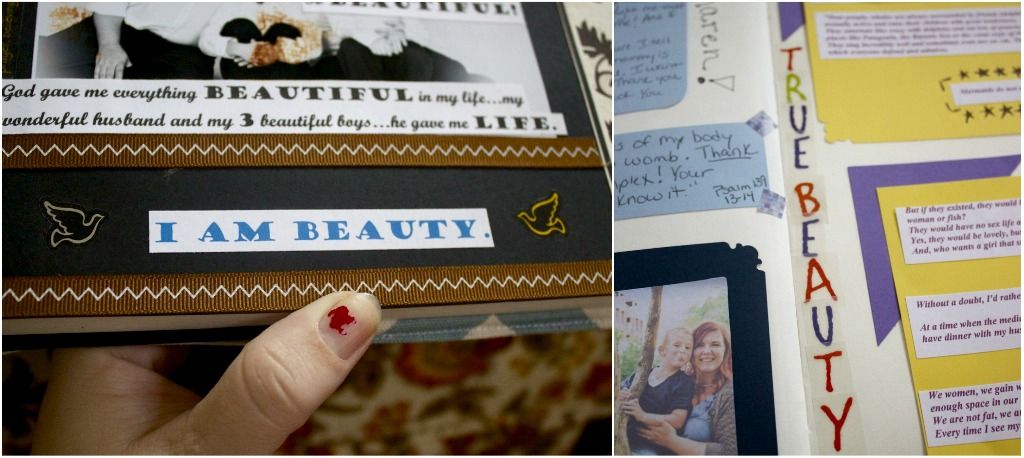 i love the way each woman expressed herself. i love all the ways that Christ reveals beauty to us, differently yet consistently.
the beauty book is continuing on it's journey again now. if you are waiting for the book, please keep in mind that over 100 women ended up signing up to participate, and it will probably be quite some time until it reaches every single one of you. but it is on it's way, rest assured. i pray that it blesses you immensely when you receive it, that the stories shared open your eyes to the
beautiful
woman that Christ made you.
when i originally blogged about
the beauty book
, i asked all who wanted to participate to send me their name and address, and along with that, a picture of themselves.
this is what i made with all the pictures that i received:


here's to you, my beautiful friends.
the beauty book was created with love, by aubrey, from aubrey plays.