well hey there. this is what i have been doing a lot of:
please enjoy the super close view of my unshaved leg and burnt flesh. you're welcome for that.
fozzy is obsessed with books right now. fyi, i call my kids the strangest things. foster starts out as just a name but morphs like so: fozzy, fozzybear, fozzimodo (like quaismodo), moe-moe, moe, to his current name: mosito. pronounced MOE SEE TOE. i call it his spanish flamenco dancer name. he looks just like one so it's a perfect fit.
cinnamon bread! if you have not made my mom's secret recipe extradonaire do it now. i blogged it
here
and then someone killed me because i told.
how am i even typing right now?
liberty of london tea pot. it was target's greatest "designer line". i made that term up. i can't remember what they call it but liberty of london should come coat my house in it's fabulousness.
random pretty things like mason jars, mini pottery barn (bought them with a gift card obviously. homegirl does not shop there) flower pots, my great grandma's little milk pitcher, and mustard yellow thrift store find.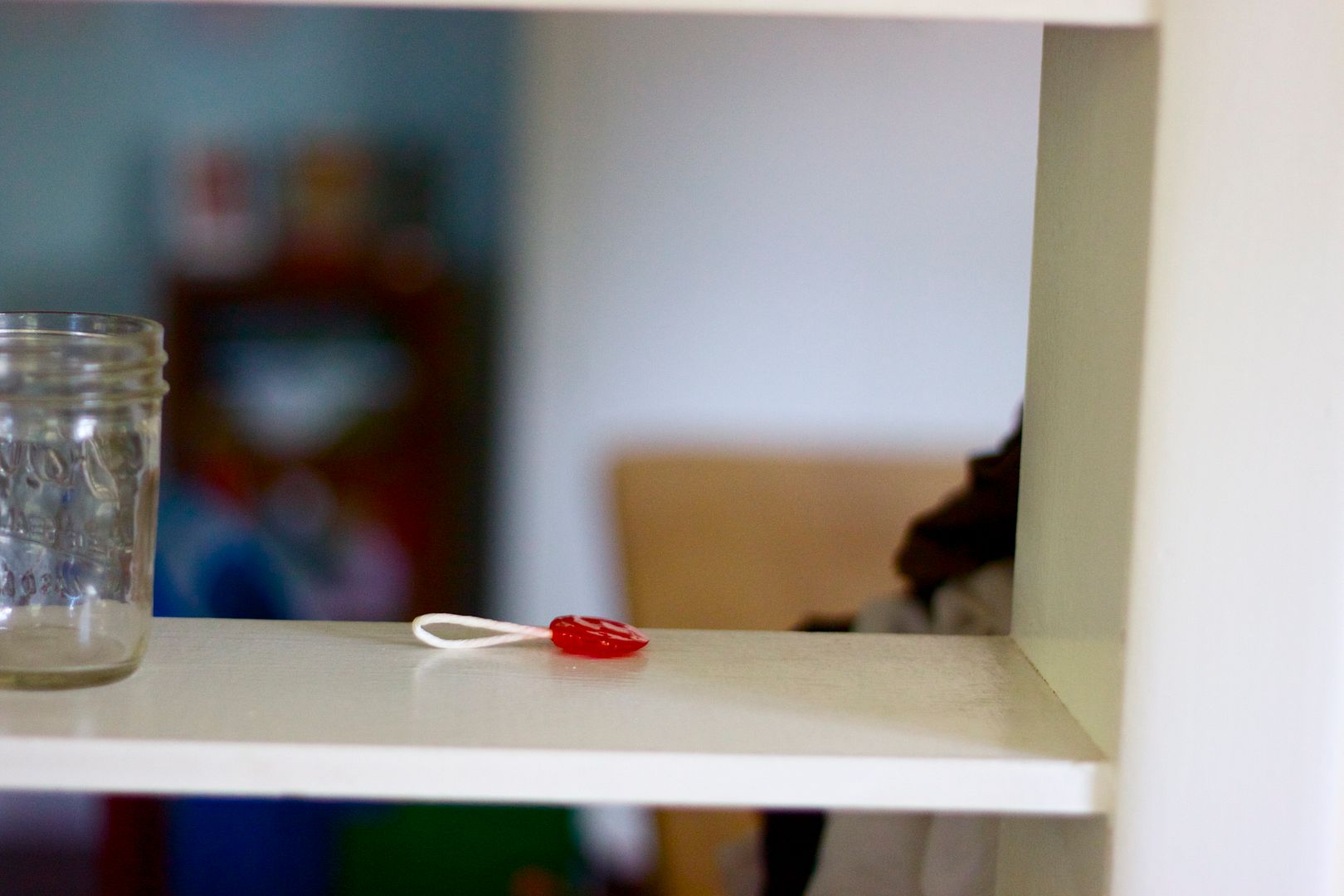 what's that lollipop doing there?
brody's sunday school projects a-hanging.
morning light pouring in.
some of my favorite things in the playroom.
blues clues …and what is that i see in the window? a fan? the ac is not on? YES. praise Jesus. i hate having the air on all.the.time. windows, breeze, wind, 80 degrees, heaven.
clean dishes are better than dirty ones.
some of my favorite
pretty
prints
.
happy wednesday!