Hi ladies!
My name is
Brooke
and I love fitness! I am a mom to Alivia, 4.5, and Bryson, 2. I have been married to Jason for 7 years this October. We actually won $15,000 for our wedding from a local NY radio station!! Amazing right!?! you can learn more about that on
my blog
).We own a fitness business and run a program called Bootcamp Challenge and I am also a coach for Beachbody. We relocated last January from Upstate NY to Virginia Beach VA, and it has been a pretty crazy time since then. We love it here!
What I really love most is to help people feel better about themselves. I do this through my bootcamp and through my coaching. I love to encourage and motivate others to workout, and eat better. I have struggled with my weight since I had my second baby. I weighed 220 pounds when I had Bryson. Here is a picture of me the day I gave birth to him...... can you say BLUEBERRY!? He wieghed 10.4 by the way, yikes!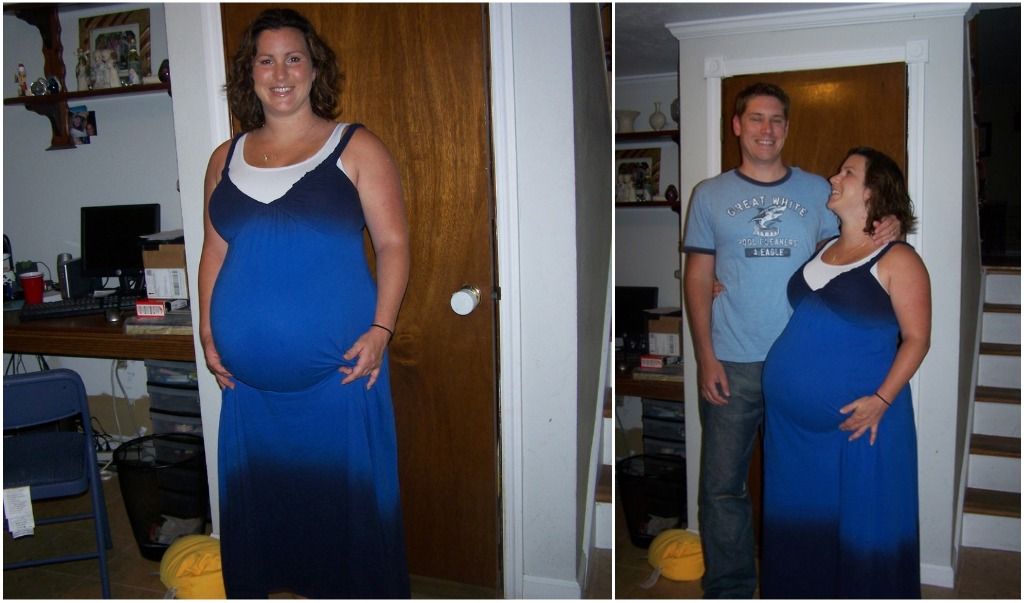 One day about 4-5 months later I ordered a program from tv that I saw an infomercial on, called
INSANITY
. It was crazy. It was loud. It was
crazy
. It made my heart beat just a little bit faster. I had to order it…so I did. Fast forward 2 years and here I am with the trainers!
I love him. HA! I told him all 3 times I saw him, just how much I love him! It is because of him that I first got involved with Beachbody. Six months later I became a coach. Which simply means, I get paid to do what I was already doing- helping people get fit. Helping people find a workout program that is right for them, helping them realize that they can lose the 5, 15, 50, or over 100 plus pounds that they need to lose.
I have, since then, done many other programs, Asylum, Turbo Jam, Brazil Butt Lift, some P90X, and just last night I ordered ChaLEAN extreme. Who needs to pay for a gym membership when you can just workout at home and get the best workouts on the market? Beachbody also makes this amazing amazing once a day shake called SHAKEOLOGY.
(Me doing an insanity workout. a few months ago, I am about 10 lbs lighter now)
I know that obesity is a real problem in this country and I want to help end the trend of obesity here. People are spending their time and their money on junk, and going out to eat, and on extra clothes, and extra things that are not as important as their health and wellness. I believe that people will spend time and money on what is most important to them, and find a way to make it work. For me, my health and fitness is pretty high up there. I want it to be up there for you as well!
(down 40 pounds with 20 more to go)
So, that is a little bit about me and what I do. If you would like me to coach you for free, you can sign up for it as a FREE PLAYER on
my site
. Let me know what your goals are, I would love to help you out!
Also, what fun would this blog post be with out some free stuff?
Here is a great workout that I LOVE. It's very challenging, but very easy to follow.
5 minutes fast walking, slow jogging, or running
5 minutes of walking lunges (If you dont know what these are- just google it, or ask me.)
5 minutes of 20 pushups (On your knees or on your toes) and 20 sit ups (Or crunches)
Keep repeating these two for the 5 minutes.
You can have those 15 minutes (non-stop) be your workout or you could repeat it two more times, with a 2 minute rest after each 15 minutes for a full workout. Make sure you stretch at the end!
Here is a great breakfast recipe that I lalalove:
1/2 cup old fashioned oats
1 cup water
1 tbsp peanut butter (natural or organic is best)
1 tbsp chopped walnuts
1 medium banana sliced
Cook oatmeal on the stove, then add in the nuts and banana. It is really so good, and what a way to start your day! Filling, fiber, protein, good fats, and so dang yummy! And seriously, it only takes a minute.
Here is some actual GOODS that I will be giving away:
There will be THREE winners. All THREE are getting all THREE of these items!
One sample each of Results and Recovery Formula (valued at $10)
Two samples each of Shakeology (valued at $25)
One Shakeology Workout DVD each - with a 30 & 50 minute work out (valued at $20 each)
**
I will also give 25% off to the first 2 people who wish to place an order, but you will need to email me directly to do that: bootcampchallengebrooke@gmail.com
**
Enter this giveaway by leaving a comment here on Danielle's blog and becoming a follower of
my blog
!
Thanks for reading about me and thanks for having me Danielle! This was great!