first up, THANK YOU for all your congrats and well wishes. my heart is full from your sweet comments and encouragement. we appreciate you so very much. secondly, i experienced my first earth quake yesterday. holla. the boys were napping and i was sitting on the couch, and all of the sudden, it felt like there was a large animal underneath the cushion jumping up and down. i realize this is impossible but that is what it felt like. then some things started shaking, clothes in our closet started swaying, and foster woke up… of course. and then that was it. weirdness.
third of all, we stayed late at our adoption course last night and finished what was to be next week's last class. so we're done! it's so crazy. our home study is scheduled and on the our calendar for mid september. we are so excited and it feels sort of surreal.
anyways, i do have a DIY for you today. i have no real name for it, but i like to think of it as a shadow box of sorts… with no box. so i titled it
love bird frames
because i cut out little birdies and it's holding pictures of me and my love. so, naturally, that should be the name.
supplies: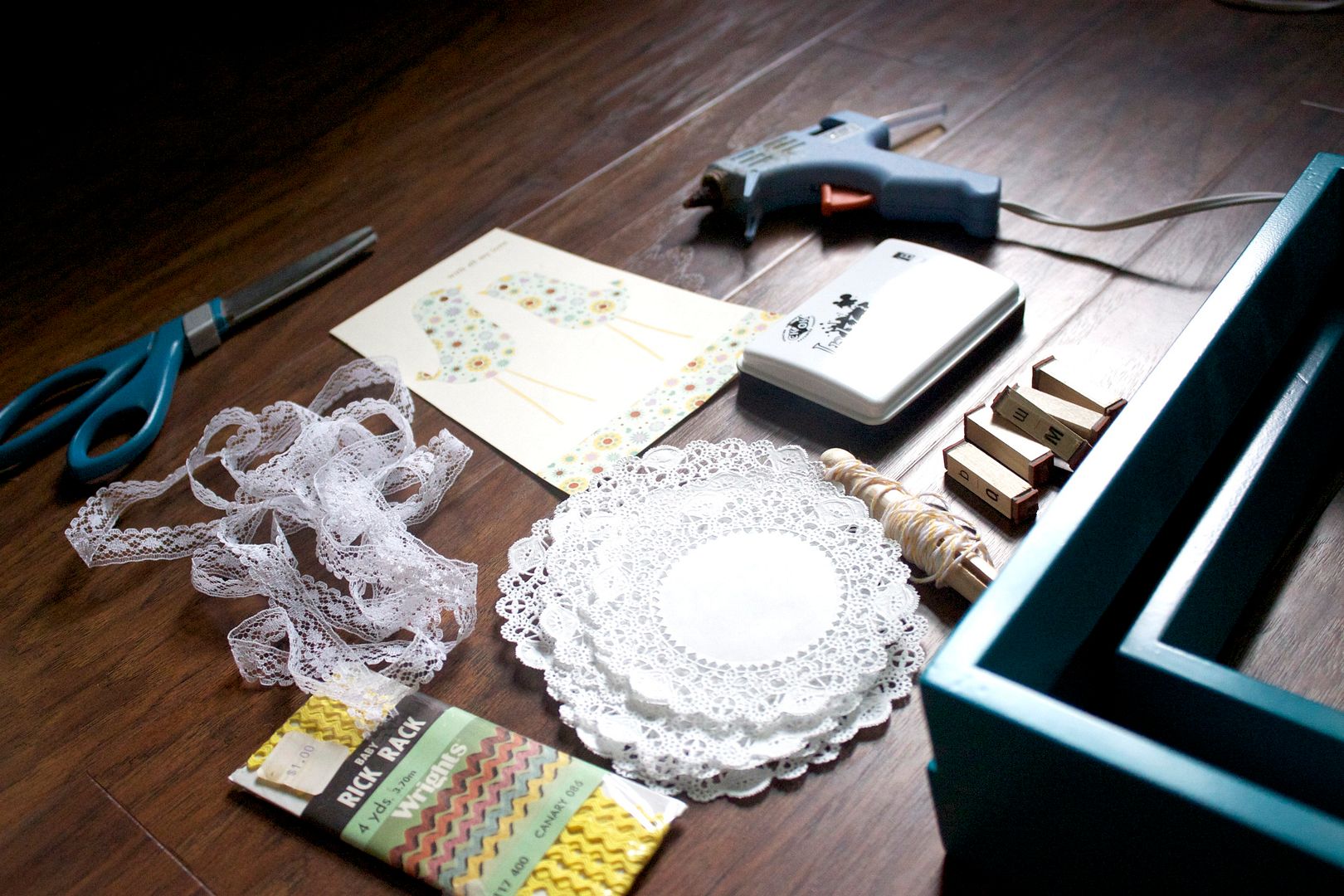 picture frames (nothing but the frame, people. nothing but the frame)
lace trim, twine, bias tape, rick rack, or any other string like thing
small paper doilies
letter stamps
hot glue
scissors
i stamped sayings onto the paper doilies, you could print them on or whatever you would like. i like the stamped look. from there i started to hot glue my twine and lace trim up, down, over, across, and however i liked it.
i cut out the two birds from an old anniversary card i gave caleb a few years ago. i hot glued everything… little bows, little rick rack flower, the doilies, and put them wherever i fancied. i did glue the pictures, too. which will leave a mark on them and they may not be salvageable, but i have copies of these.
to enforce the lace and baker's twine i hot glued a little square of card stock over each end on the back of the frame.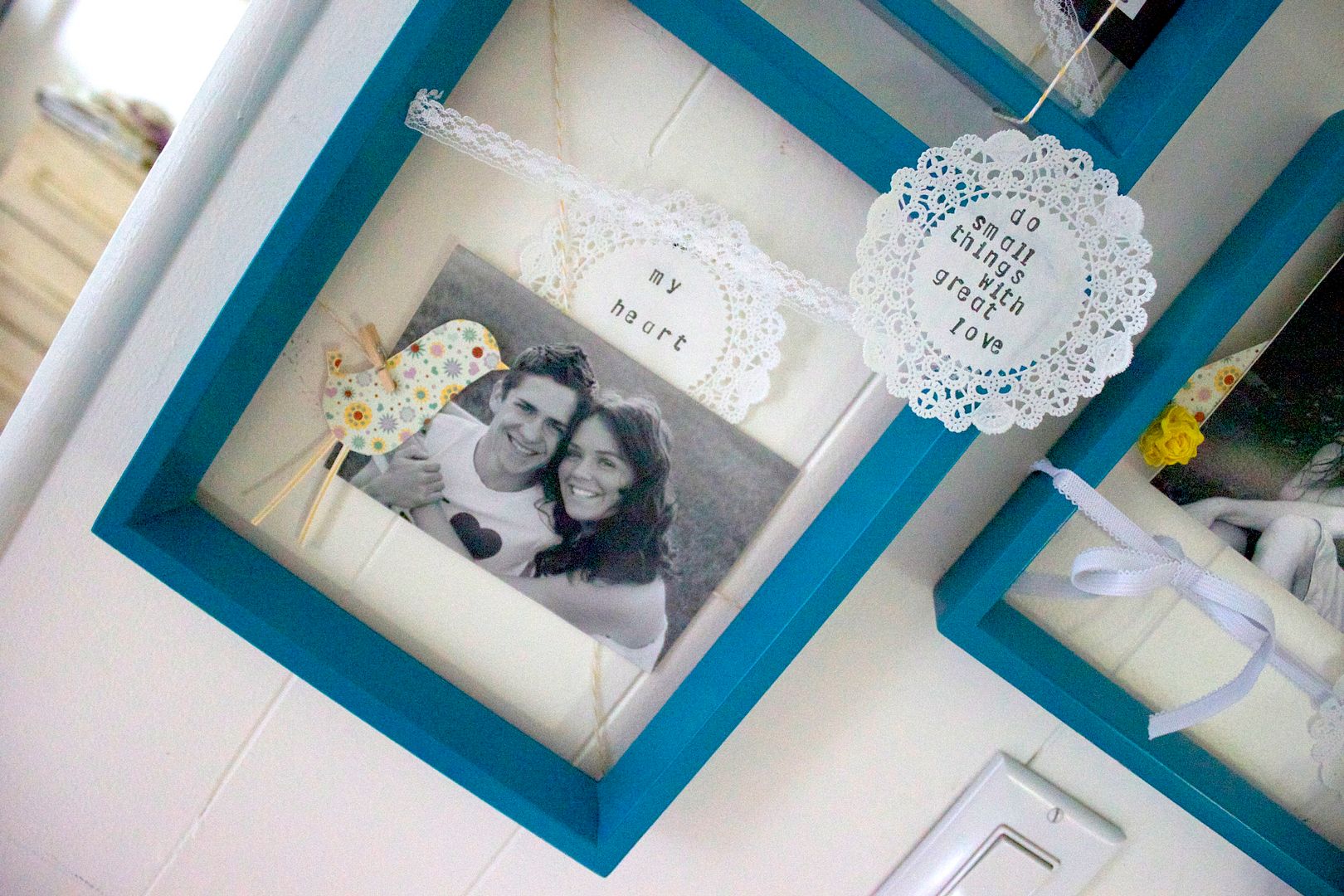 and voila … love bird frames.