my boys teach me so much about life. so much about grace. every single day.
a couple months back brody started to say MY mom and MY dad in conversation, rather than just dad and mom. he looked at me with big, wide eyes as my husband was working on putting together the new swing set, and he said, "that's MY dad, mom!!" i smiled and quickly thought about the pride I take in my Heavenly Father. do i shout it from the rooftops that He is mine and i am His?
foster relies on me for so much. he comes to me just as he is; snotty nose, tired and teething. and i love him because of it. he wants to be held and wants to know that i am there. do i remember enough to go to my Father even when my sinful heart gets in the way? do i go to Him to be with Him and just know that He is?
they see the beauty in the little things. they watch the sunset in awe and count the stars. they chase the butterflies and could splash for hours. they absorb and learn so much about the people and places surrounding them.
they do life so well.
and when i hear myself saying that we are supposed to share, be kind, obey, etc, because Jesus says so, and Brody nods, I wonder what it would be like if I was always that quick to understand because Jesus says so that's why.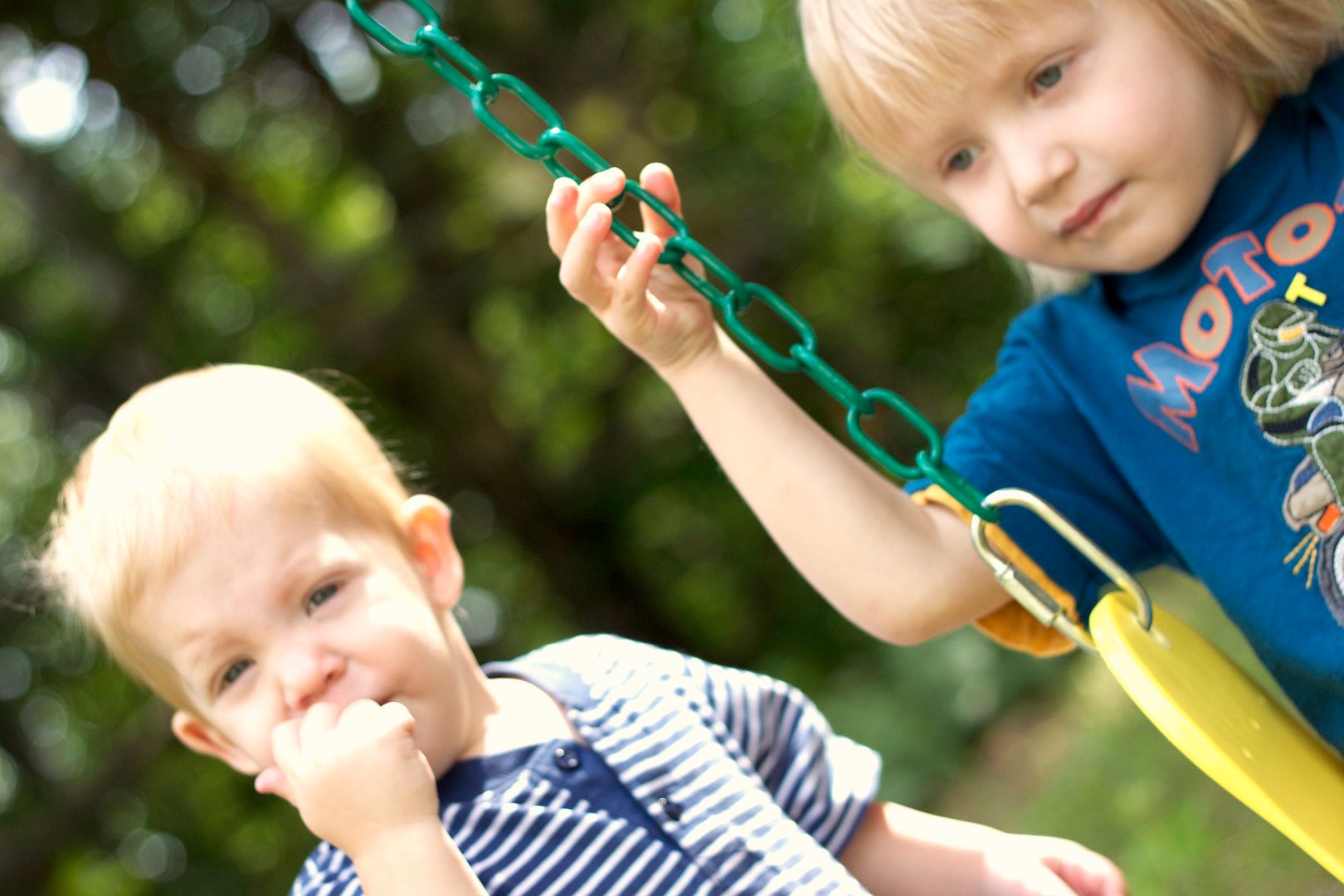 today i am thankful. thankful for everything the Lord is teaching me through the eyes of a child.