i could eat this every day. and i do most days. i really look forward to lunchtime and sometimes i want to eat this so bad that i cave in, and eat it at 10:30.
this is about as recipe-ish as i get in summer.
it is sort of like dessert to me.
sort of.
"ingredients":
mixed greens
pumpkin seeds
almonds
sunflower seeds
dried cranberries
strawberries
blueberries
carrots
green peppers
other things i add in and out:
walnuts
oranges
apples
other berries
cucumber
chicken
sometimes tuna
add a drizzle of this:
i used to use this:
but then i ate it every day for four months straight and i couldn't eat it anymore.
one day we will meet again, poppyseed dressing. one day.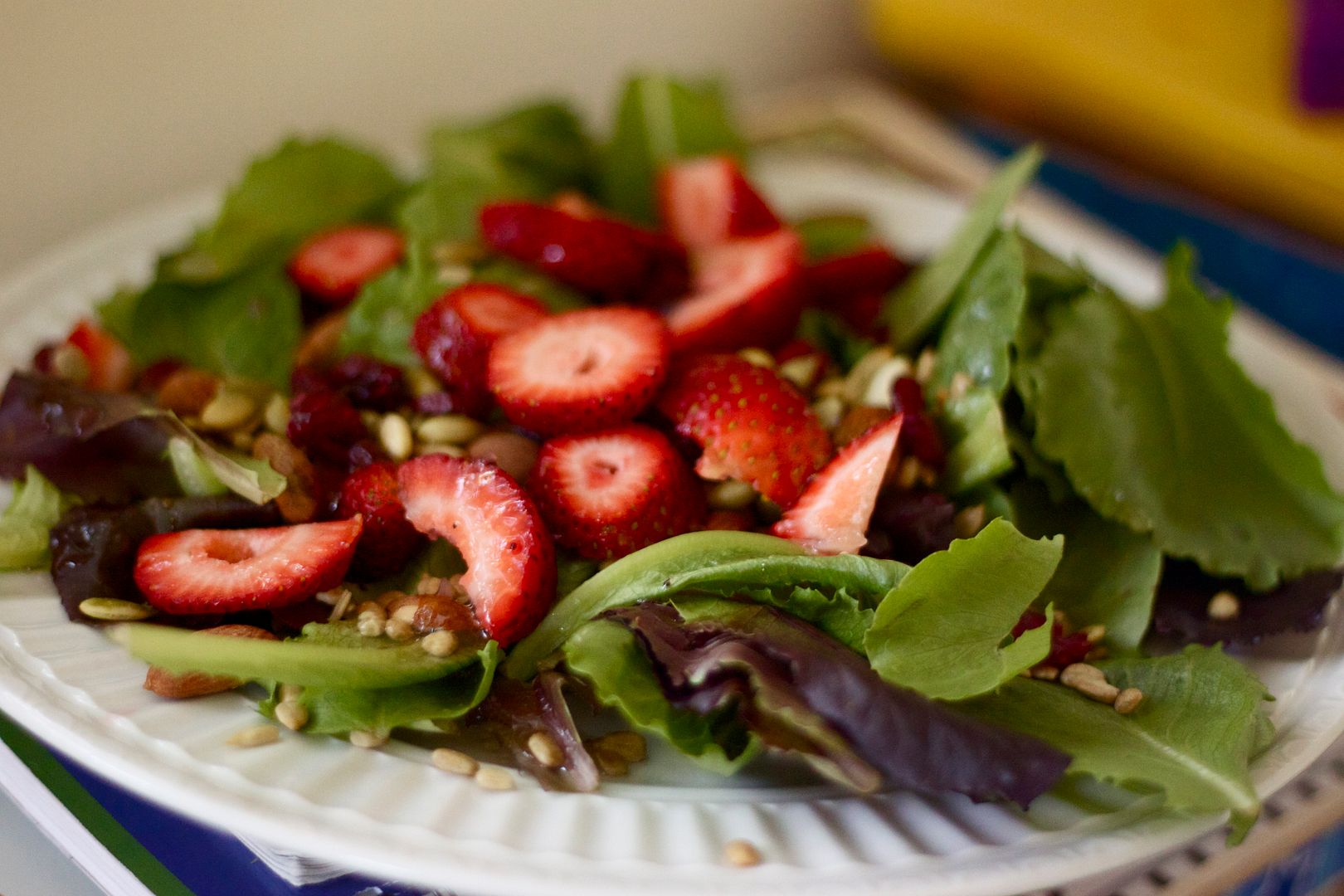 make this. eat it. love it. taste summer.