this little beauty will be my summer centerpiece.
supplies:
mason jar, spray paint, fabric, small circle of felt, doily, lace trim, scissors and hot glue gun.
step 1: spray paint your mason jar
step 2: make your fabric flower
cut out seven circles
fold circle in half
fold both sides in
cut off the tip of your folded fabric triangle
use a circle of felt as the base for your flower and hot glue each folded fabric piece to it.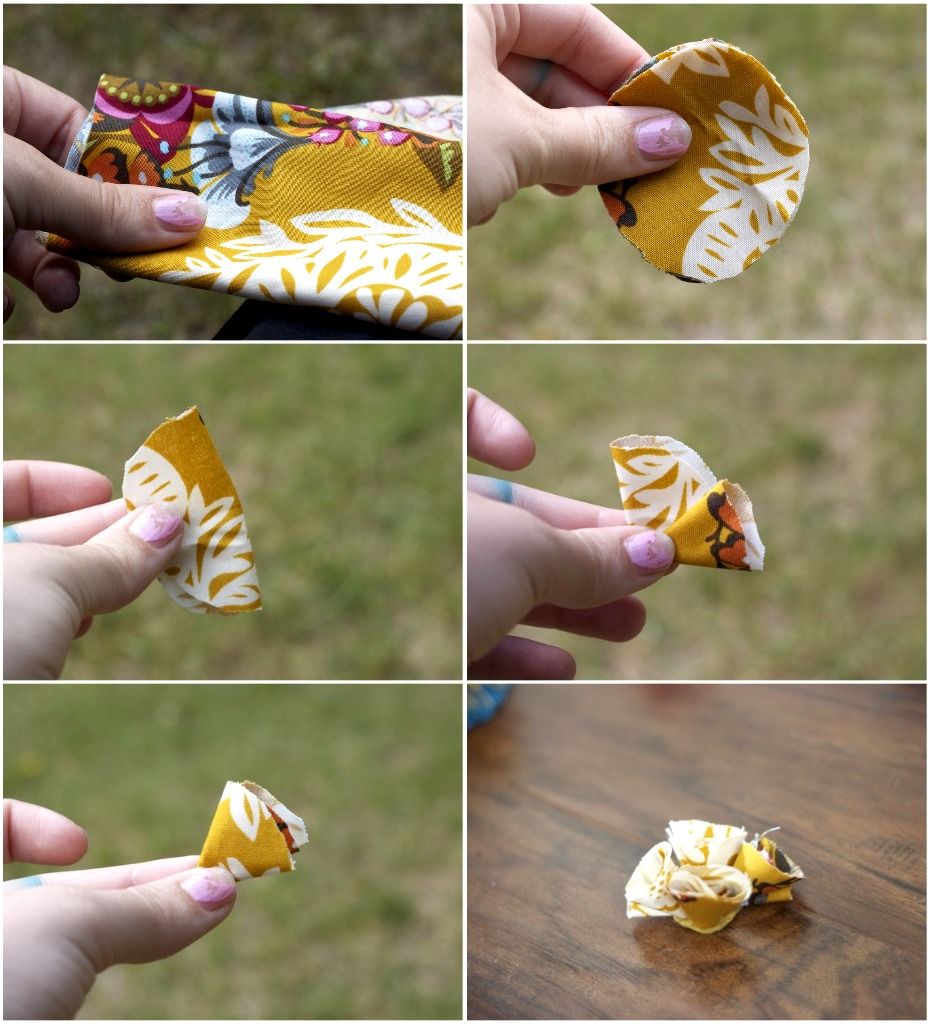 step 3: hot glue doily to mason jar
step 4: wrap lace trim around the top of the mason jar and hot glue in place.
step 5: hot glue your fabric flower to mason jar.
step 6: fill with pretty flowers
and there you have it.