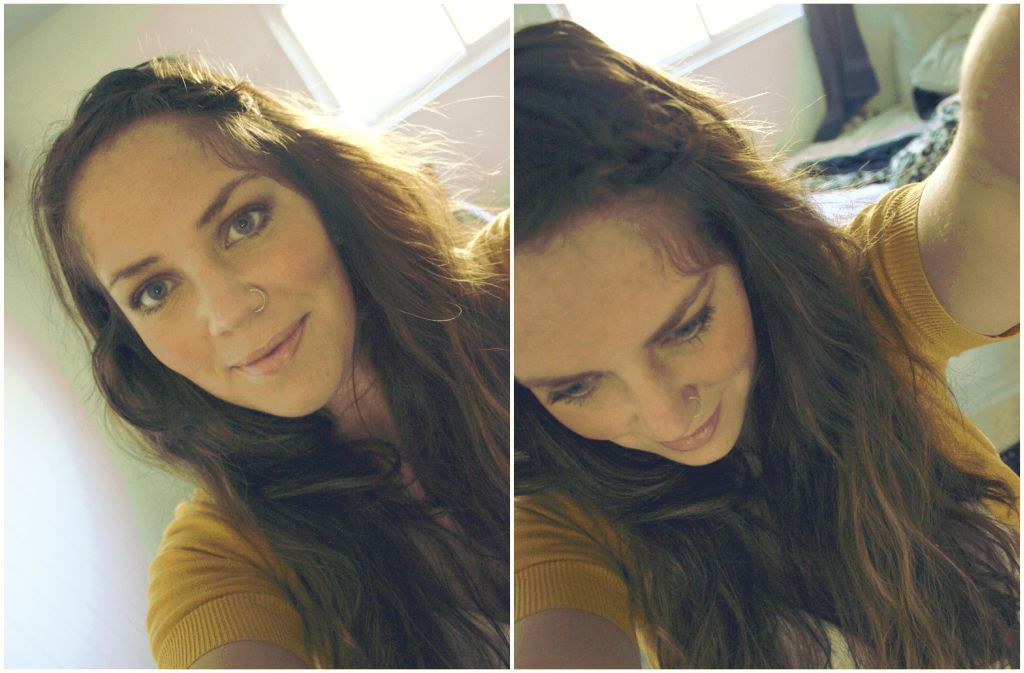 wearing my bangs braided to the side is sort of a spring tradition for me. braids are so springtime in my mind. it also makes me feel a little weird to see myself without poofy bangs.
the boys are enjoying that little playhouse on whole new levels this year. and could i love those chubby fingers any more? i think not.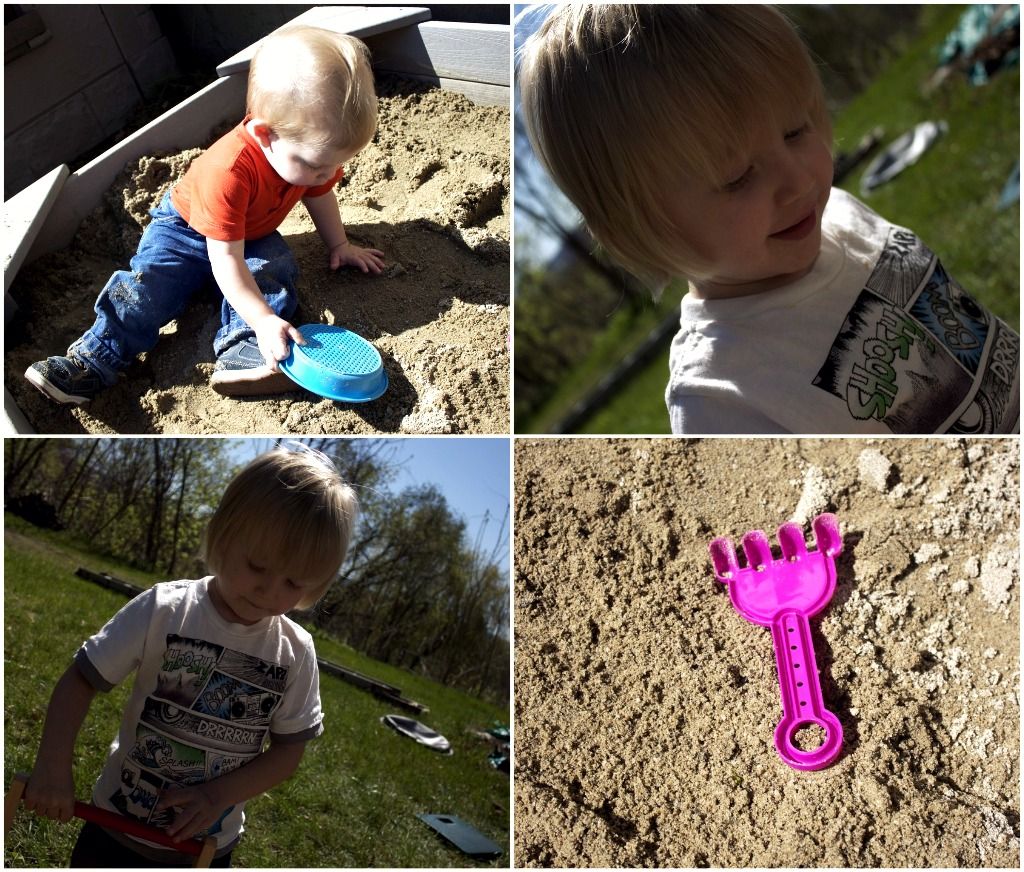 sand box in the morning. sandbox in the evening. sandbox at supper time.
sand is everywhere. i don't mind...one day i will miss the sand.
i do mind when it's in my baby's mouth. stop eating the sand, foz.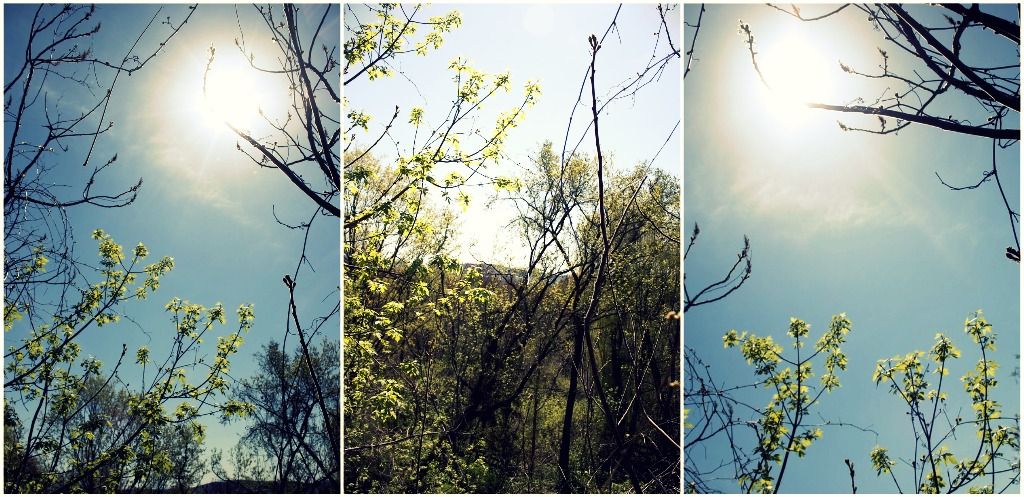 i love that my backyard is this. hills, trees, the beauty of God's creation. for miles.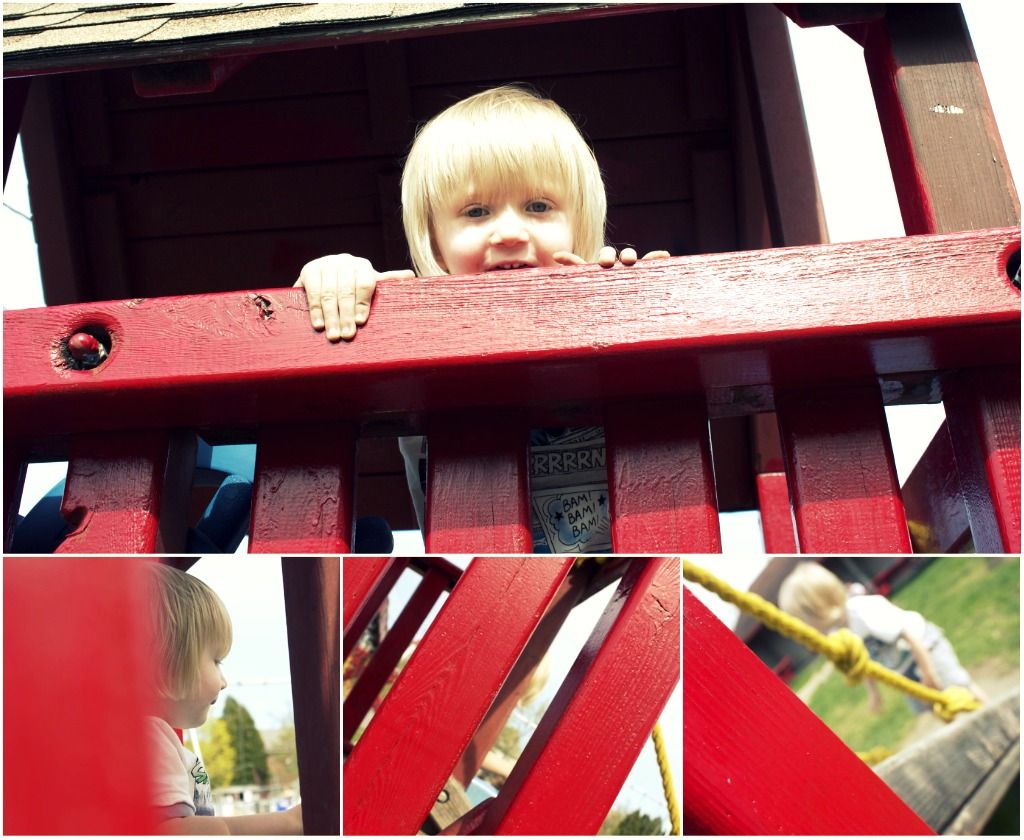 walks to the park. climbing, running, sliding…not needing mommy's help anymore.
…most of the time. i may have gotten a little toasty in my hour lay out session while foster napped and brody didn't but i was pretending he was. my collar bone area is feeling warm right now. and i have been wearing that same green velvety strapless shirt to lay out in the sun for the past SEVEN years. yelp!
the happiest of mondays to you.