when i don't have a name for a blog post i title it
today
.
i wonder how many blog posts i have titled that.
my man came home last night. he was gone since monday for work. we are so happy to have him back… he's off this weekend and it's mother's day. so i'm, naturally, expecting a forty minute massage, our christmas lights taken down (i know),
this camera bag
, and a day of changing no diapers. what? are those high hopes or something?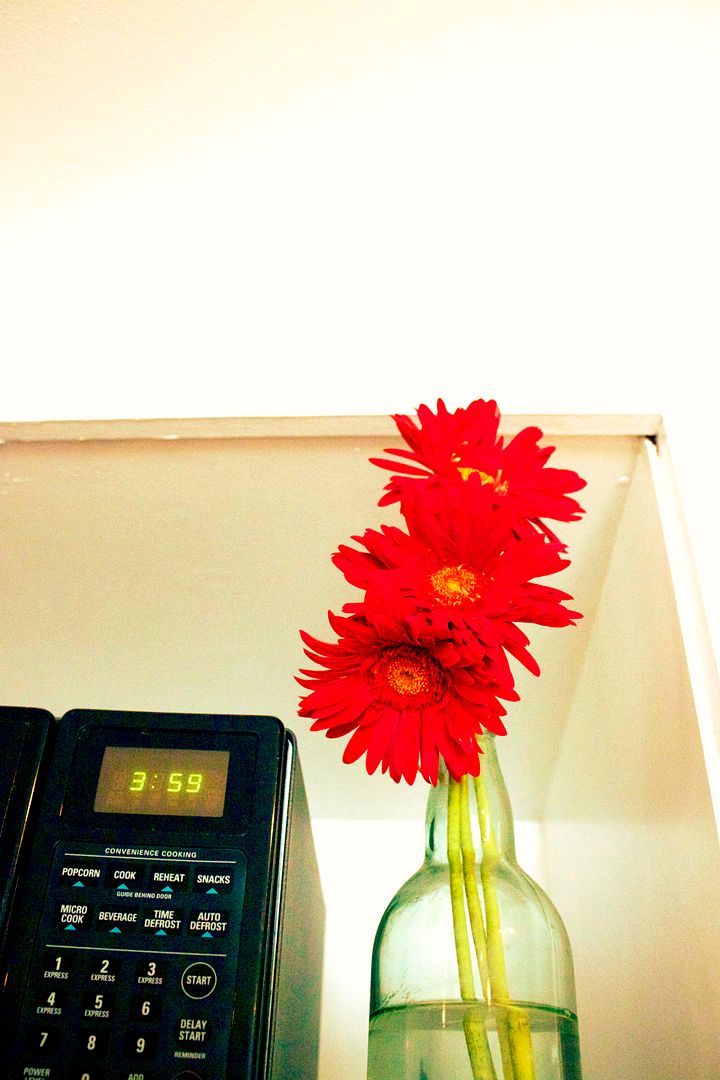 pretty flowers from my honey lover.
my boys have had the worst smelling diarrhea i have ever experienced in my entire life these past few days. i'm sorry if i'm making you gag but i need someone to gag along with me. as i was filling up their cups with this fresh squeezed apple juice yesterday, while pondering the situation, it finally hit me that i never give them fresh squeezed apple juice... and they have been downing it the past few days. how do you even squeeze an apple? i stopped giving the apple juice and the poop stopped while i simultaneously heard the hallelujah choir break out in song.
today i took a battery that was in my pocket out and rubbed it on my lips like chapstick for at least two whole seconds before i realized it wasn't what i thought it was. those who know me in real life will not be surprised by this. and i don't even know why there was a battery in my pocket to begin with.
i am so…what's the word that i'm looking for... clever? educated? smart? these days.
it has been so dreary and rainy here in new york this past week. so, i had to take the boys outside yesterday morning, even though it was 50 degrees and about to pour again. we needed some sanity fresh air. my hubs is in the process, meaning he hasn't started it yet but it's on his honey do list, of making a cover for the fabulous sandbox he made. until then, a tarp it is. do tarps have holes in them or something? i thought that they would be pretty useless if there are little holes everywhere. well, i took off the tarp and let the boys dive in, only to look over a minute later and see brody sinking. s i n k i n g. i couldn't see his calves. he had no idea what was going on.
thank you, tarp.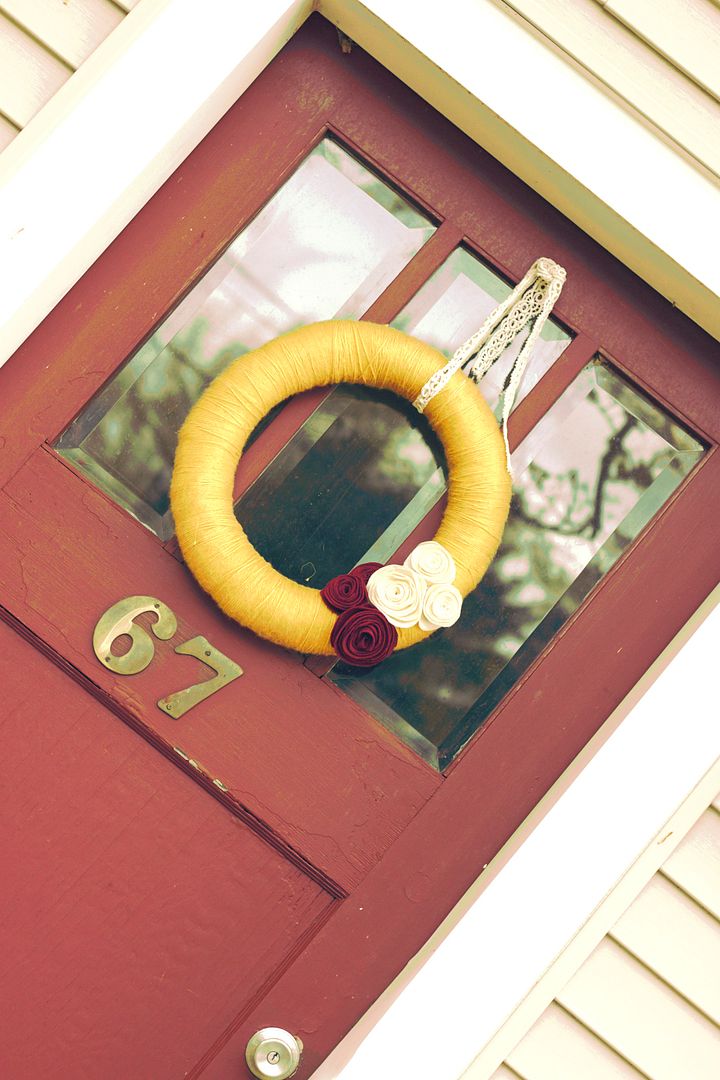 my first yarn wreath
is STILL on our front door. out of all the wreaths that i've made these past eight months you would think i would have changed it. i think i am just really in love with the colors of that wreath with the colors of our house. and you know what they say… if it ain't broke, don't fix it.
that little deck however is broken and will be going buhbyes soon. i am trying to convince my man that we need a much bigger deck with room for a table and chairs. he is trying to convince me that we need a stoop and money doesn't grow on trees.
we do need a lawn mower though. i guess that comes with the territory of buying a house. anyone? anyone?
i cannot wait until september. we have a lake house in the adirondack mountains for a week, it's our five year wedding anniversary
and
i head out to california for
blog sugar
to body slam my besties. what could be better? have you bought your tickets yet? rumor has it that they won't be for sale much longer…
go get 'em here
!
i added one more yellow and gray wreath to
sugar money
. those are my favorite colors, ya heard.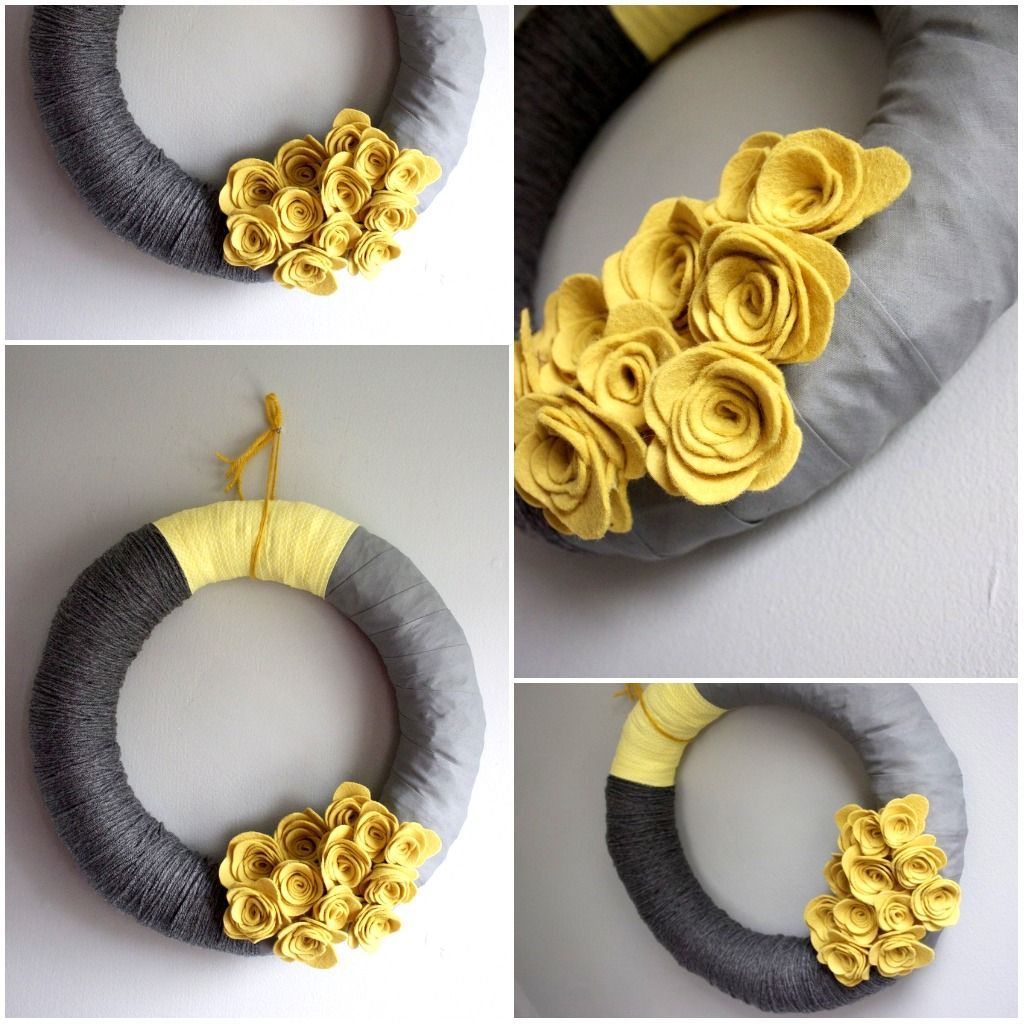 have yourselves a lovely weekend!