a couple months ago i saw these rompers/onesies for adults at target and i, naturally, had to have one. but, you know this girl isn't paying full price.
as i was pondering my favorite one, my sister said to me you would like that. what's that supposed to mean anyway, rin? fast forward to yesterday and what do you think is on the 75% off rack? rompers for adults. or they may be for teenagers and i'm in denial but that is really still debatable.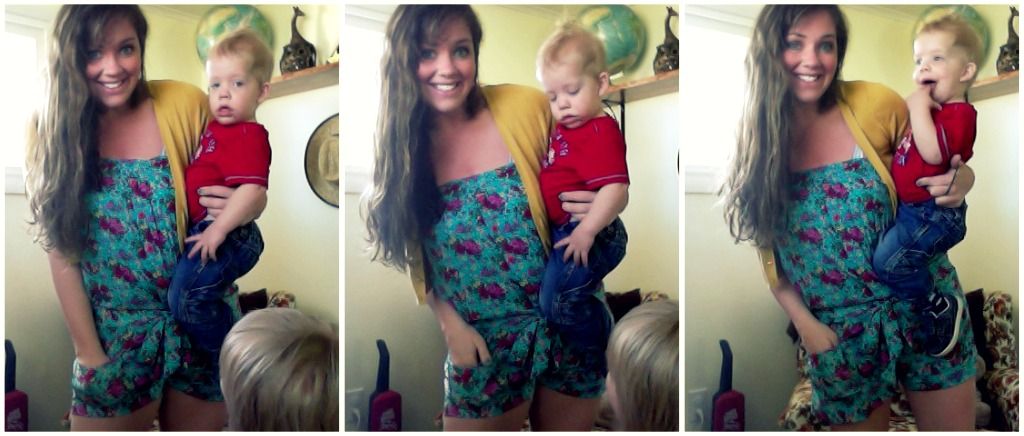 i am not sure why these are trendy right now but whatev. i like them and i think i saw a real housewife of somewhere wearing one so i figured why not jump on the bandwagon? i will wear anything.
almost anything.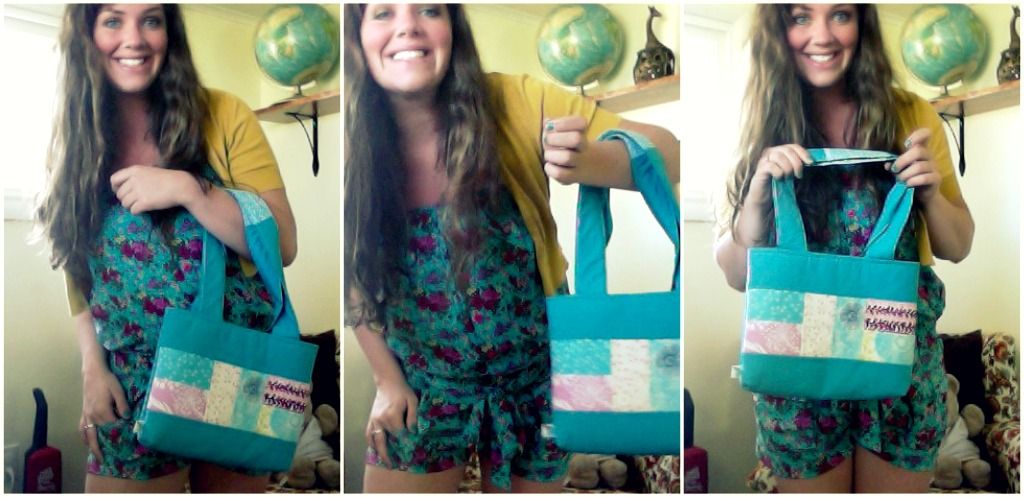 these would be much more flattering on the fourteen year old that they are made for. somethings are just not made for homegirl who carried two eleven pound babies in her stomach. catch what i'm throwin'? i'm not sure if this one will make a public appearance, but i will be rompin' in my romper in my backyard, poolside and while cooking dinner. thankyouverymuch.
see my pretty bag? i think it goes real well with my romper. i think it goes real well with everything. lisa, at
lisa from scratch
, made it just for me. she did so well with what i told her i would like
and
it's the perfect size for what i need: lipstick, cell phone, wallet, keys, a couple diapers and a ziplock bag of wipes. who uses diaper bags anyway? any bag i use doubles as a purse and diaper bag and that suites me just fine.
it just so happens to be my favorite.
i asked lisa to share a little bit about herself...
"Hi, I'm Lisa and I'm a 26 year-old hairstylist turned sewing addict. I just wasn't finding any fulfillment doing hair and decided I needed to pursue another avenue. I received my first sewing machine as a wedding gift last May and have been teaching myself to sew ever since! I love trying new things and am always open to custom orders. I am so blessed and happy to be able to do what I do!"
lisa is offering 20% off for all of you. use code TAKEHEART when checking out.
do not pass this up. that's an order.