well hey y'all. feels like it's been a while. i have somethings i want to show you.
i'm always praying to keep my heart in the right place, to rejoice in all things, to be thankful in all things. i am working on this always.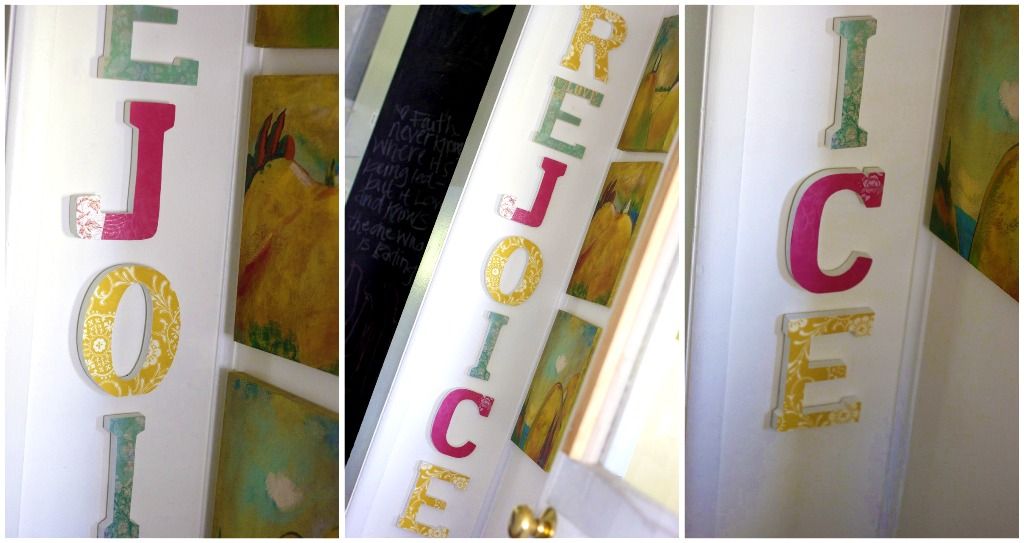 rejoice is now hung in the little "hallway", and i use that term very loosely, when you walk into our house. i bought the letters at jo ann's and then used spray adhesive with some pretty scrapbook paper to cover them. i love having this reminder every day.
my mother's day flowers are still hanging on. i love that, too.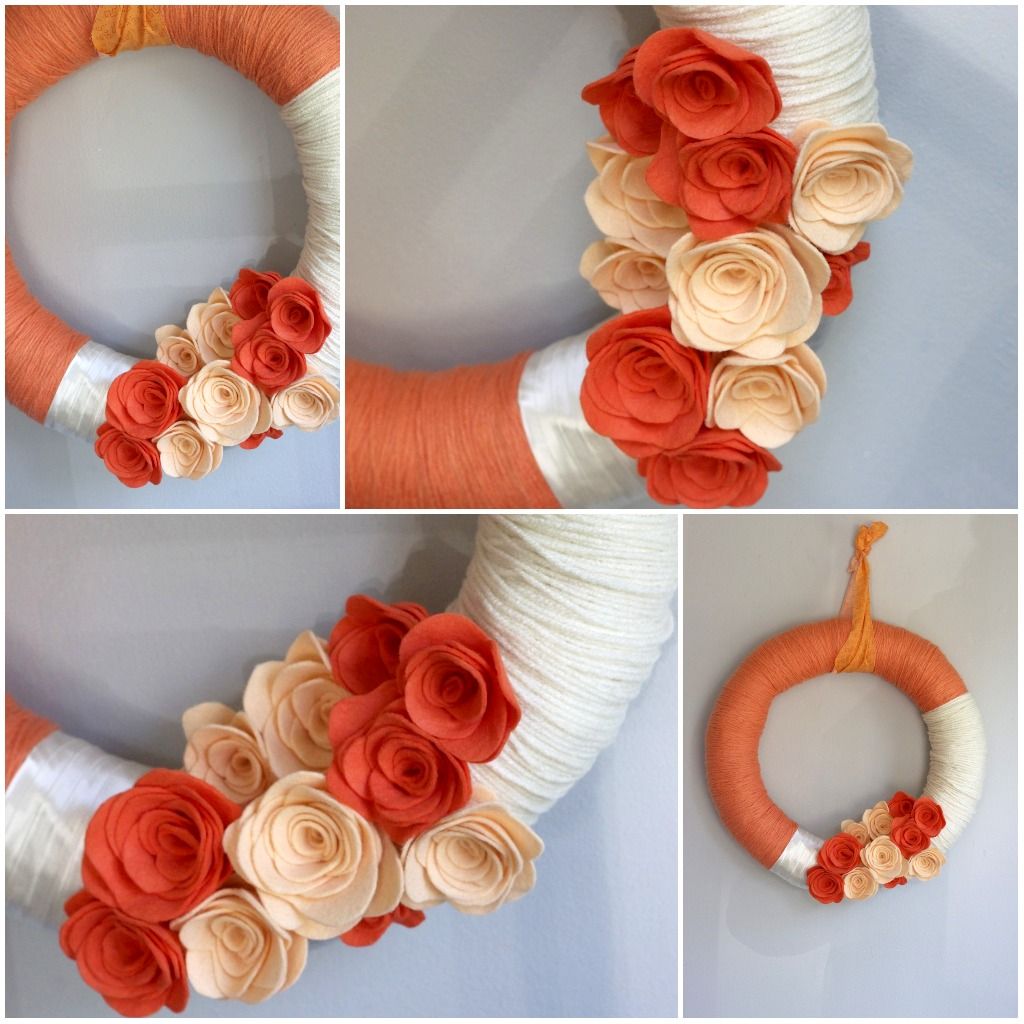 i made a new wreath for
sugar money
. coral and peach are my favorite colors right now. mmhmm. you can buy it
here.
when we bought our house in october it needed a total overhaul. seriously. so little by little we did things, and will be doing things for a long time. after the majority of remodeling was done, we started to decorate. beginning with the the main room (living room, dining room & kitchen), followed by the boy's room and playroom. all rooms are still a work in progress, of course, but the room that has not even been touched is ours. it has the bedding we got right after we got married, which i am not fond of, it's been painted... and that's it. we need a new dresser, which i stalk craigslist every day for, we need some sort of fabric covering for the closet that has no doors, curtains, and much more. nothing had even been hung until last weekend.
after much hemming and hawing i feel i have found the path i want my room to take.
surprise! it's mustard yellow, blues & pinks like the rest of my house!
i bought two yards of
this fabric
, by
anna maria horner
, to cover the top cushion of the hope chest at the end of our bed, and i will hopefully use it for a toss pillow or two. and let's be clear, when i say
i
i mean
my mom
. got that?
i'm in the love with the fabric. it's sort of perfection.
i also spray painted three black frames turquoise. baby steps, people. baby steps.
and i'm super excited to share this next thang.
i had bought a big old frame at a thrift shop with plans to hang all my jewlery from it but then i ended up using it
here
. so, guess what my sweet mom made me for mother's day?
i could stare at this for a really long time. i told caleb this was the best present i ever received. he looked at me a little weird considering he has bought me a camera, a computer, a car…. ya, i know.
anywho, i'm in love with this and it has brought some order to the chaos of my massive container of accessories. the color, be still my heart, is the perfect match for my fabric and i couldn't be happhappier.

this is how she made it. spray painted frame, hot glued metal screening that is used for radiator covers to the back (hello best idea ever), and then hot glued a small square of cork board to the bottom corner for post earrings.

yes, please.
jewelry and accessories a-hanging here are from:
target
,
jcpenney
,
angel face designs
,
just lovely things
,
picking blueberries
,
pink lemonade
,
oh sweet joy
,
maddynbella
,
the trendy owl
,
love is rising
,
josiah's nest
,
lala's closet
and even a few things made by me.
annnnd. last but not least… i need your help. BEDDING help. i think i want something solid, or maybe striped, or maybe chevron, or maybe print. basically i'm undecided and it just needs to go well with that fabric, and those colors. i would die for a custom quilt but i might die over the price of them before that happens. on a budgie. open to all suggestions. if i buy your suggestion i will make you like 3 wreaths, 2 necklaces and bake you bread. okay? okay…thanks friends! have the happiest of mondays!
this is the day that the Lord hath made, let us rejoice and be glad in it!
psalm 118:24
ps: did blogger crash last week or something?