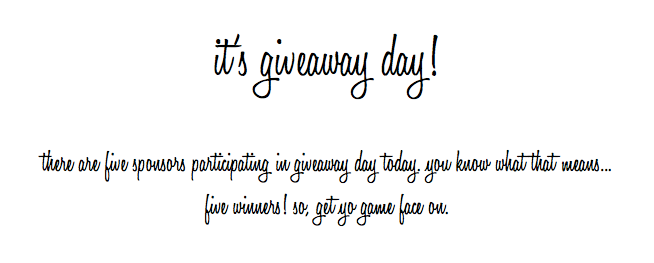 ************************
I'm Lisa, the owner of Lala's Closet and I have a love of making unique hair accessories and gifts for newborns all the way through to adults. I'm a stay at home mom and I find time during nap time and bedtime to create all these unique head pieces. I feel blessed that I can create these items for all different types of occasions.
giveaway items: black and white feather tape headband and feather clip/brooch.
shop lala's closet

************************
My name is rachel, lovely to meet you. I studied PR and Fashion in college, but now I'm a mama, wife and etsy shop owner! I started my shop soon after my hubby and I started our adoption process. I have wanted my own etsy shop since college, and finally got up the guts to try it and i LOVE it. I love the process of creating (start to finish), meeting new friends and funding our adoption in a fun and new way. When i'm not designing, I enjoy traveling, finding treasures at antique stores, listening to Patsy Cline or Mumford and Sons Radio, eating veggies out of our garden and spending time with my husband and baby. Eek!! I can't wait till we're able to adopt and meet our new baby. So yes, I'm pregnant "in my heart." Cheesy, I know, but go with it.
giveaway item: a quaint getaway- blush antique flower ring.
coupon code: TAKEHEARTBLOG for 15% off
love is rising: shop | blog
************************
Hi, I'm Sarah, a Charlotte based graphic designer & co-founder of a local networking business, ELAN Card Charlotte. My husband and I have three amazing little boys, 5 years apart, who are the light of our world.
When I am not meeting with clients, working on design projects or dreaming up another crazy business venture, I can be found in the preschool carpool lane or waiting at the bus stop, in the kitchen attempting to prepare healthier snacks and meals for my family, threatening my kids to clean up their mess or I'll throw their toys away, chasing after the happiest one year old that ever lived, washing 10 pounds of laundry per day & suffice to say, trying to balance all the challenges that come with being a work at home mom!
A self-taught graphic designer & school-taught business and marketing professional, with a natural gravitation towards current trends (while not being trendy); I possess the combined experience, talent & style that women-owned, small business start-ups need in today's highly competitive entrepreneurial world.
I specialize in creative logo design, print marketing (post cards, business cards, brochures, catalogs, packaging, etc) & informational web design. a drop of golden sun "design studio", also offers one of a kind, orignally illustrated & completely personalized, graphic designs; via social stationery, party invitations. thank you notes, coordinating gift tags, announcements, bottle labels, recipe cards, wall décor & plenty more! If you can dream it, chances are, I can create it!
giveaway item: $30 shop credit
coupon code: TAKEHEART for 15% off
a drop of golden sun: shop | blog
************************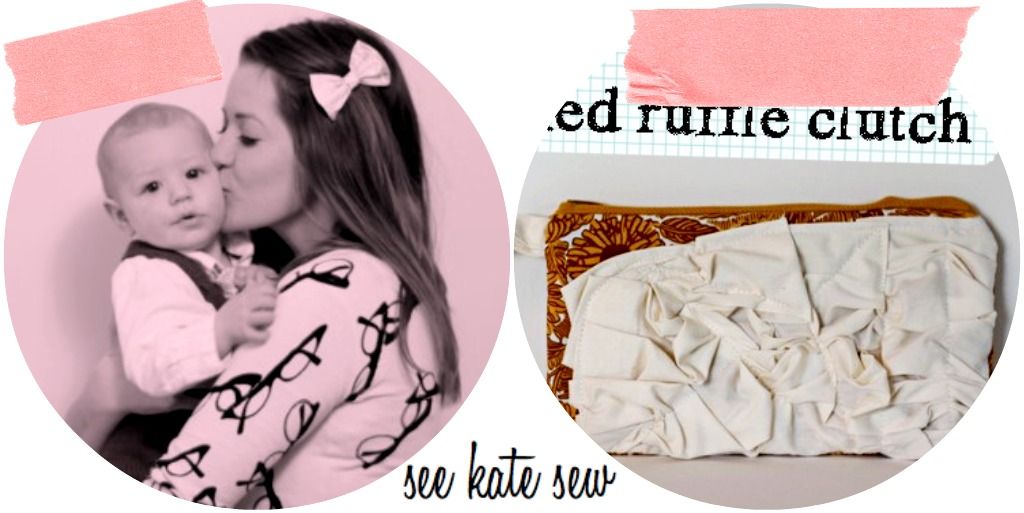 hi! i'm kate and i blog at see kate sew about crafting, mama-ing, and whatever else happens! i love to make things. i also love strawberries ruffles and my boys.
giveaway item: smashed ruffle clutch in the color of your choice
coupon code: TAKEHEARTROCKS for free shipping
see kate sew: shop | blog

************************
Hi! I'm Melis, the girlie-girl behind mila rose designs. As you will probably be able to tell by my etsy pics, I love to be silly and have fun with whatever I'm doing. I'm addicted to cupcakes, shoes, musicals, and anything that sparkles. Everything in my shop is handmade with love, and I've been so lucky to have been able have my line showcased at Henri Bendel in NYC this year!! I love creating unique and fabulous hair accessories that will bring a smile to your face the minute you put them on. Be pretty!
giveaway item: the jel, oversized chiffon flower headband
coupon code: TAKEHEART for 20% off

shop mila rose designs
************************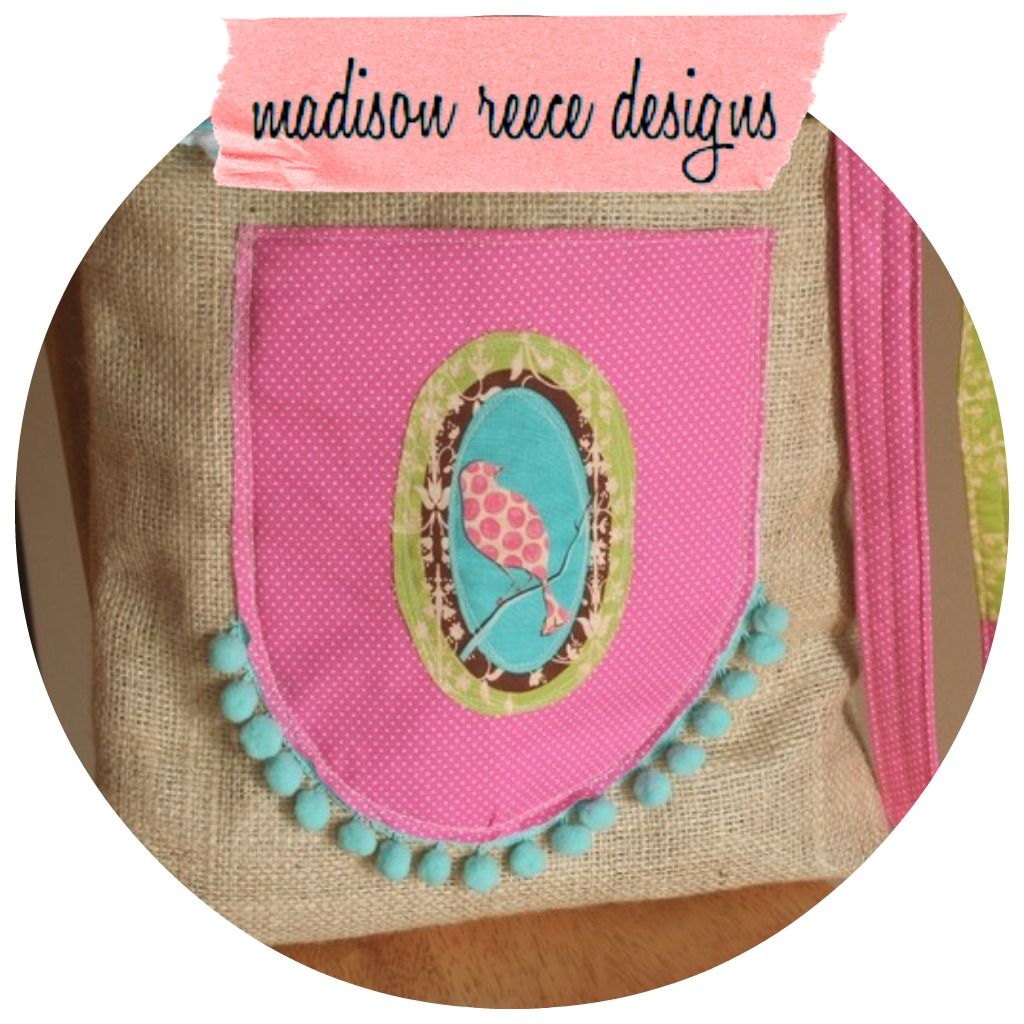 shop madison reece designs with coupon code FREES for free shipping
************************
Hi friends! I'm Candice, I blog about my life and crafting adventures over at Made With Love and am the woman behind Squirmy Worm Studio! I specialize in sewing patterns, diaper wristlets, thread catchers, and recycled Coffee Burlap Tote Bags, which are so fun and unique! Squirmy Worm Studio, where everything is Made With Love and created with thread, just celebrated its one year anniversary- thank you for making it possible!