i've shown you a couple bits and pieces of the boys room, and i still have more plans for it, but it's the cleanest it's been in a while so i figured i should show you now…before it's too late.
prep yourselves, photo overload.
the deets:
i got the orange chairs off craigslist for $10 (i know!) and they were my starting point for the room. the car print says "guide me down the road of your commandments, i love traveling this freeway! psalm 119:35" caleb painted the paper airplanes on the closet. i saw decals i wanted but they were around $30. we already had black stencil paint so it was free. i love free. brody painted the white canvas with orange, black, gray and white paint. i love art that my kids make. want your kids to make art for their room that goes well with it? just give them a blank canvas and only the paint colors that are in their room and … voila!
"sometimes being a brother is even better than being a superhero" is a quote that i lalalove and it is perfect for the boys room. i asked
jessica swift
to make a custom print of it for me and she done well ;)
and here's the rest:
white crib: wal mart
brown crib: target
school desk: garage sale, $5 (again, i know)
frames: michaels
skateboard: my honeys
yankees canvas: target
white cube shelf: target
globe: thrifted
airplane shelf: thrifted and re-painted
anderson's milk box: thrifted, anderson is my mom's maiden name and foster's middle name.
lamp: baby shower gift, spray painted black
b & f wall letters: kohls & michaels
rug: ikea, it goes back and forth from the boys room to the playroom
dresser: was mine as a kid and probably even was my moms as a kid. caleb repainted it and got new knobs
light fixtures: here when we bought the house, spray painted black
curtains: target black shower curtains... sewn by my mama
california monkey: sacramento airport
am i forgetting anything?
just for kicks… this is what the room looked like when we bought the house in october. we obviously didn't move in until all the floors and painting were done.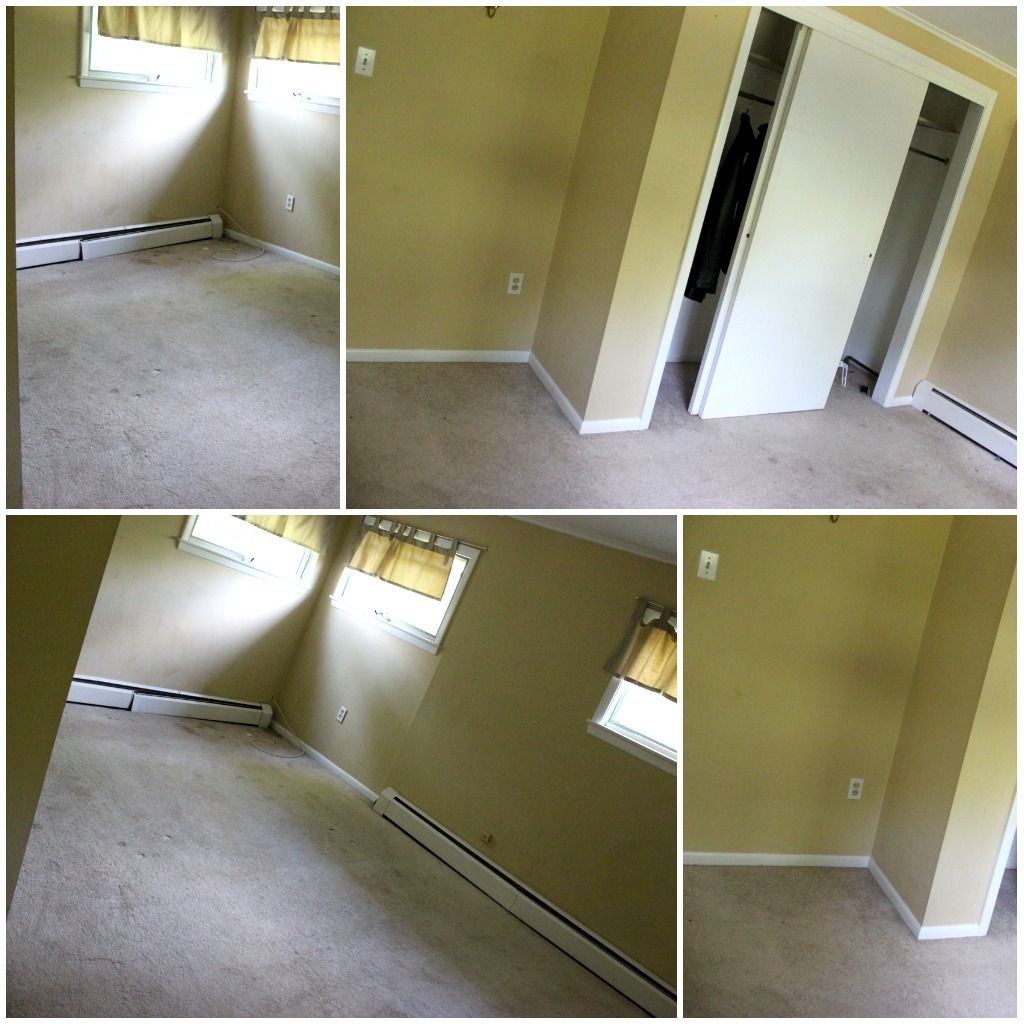 and yes, brody just turned three and is still in a crib.
…have the happiest thursday!