i am so excited to share my first ever DIY that involves a needle and thread. it is actually the first time i ever even attempted to stitch (or sew??)… i don't even know the correct term i should be using for this tutorial. how bout that.
that
is how educated i am in all things needles and thread.
my friend
kate
asked me to be a part of her
ruffled up series
and i could not turn down the offer. it was a challenge i was nervous to take on, so all the more reason to do it.
supplies: felt or fabric, necklace chain, needle, thread, and scissors.
i used a bamboo blend hot pink felt because i am obsessed with it and it is so super soft. i ended up making another ruffle necklace out of fabric shortly afterward because i was so smitten with the first.
step 1: cut a piece of your felt about 4.5 inches by 12 inches and fold it in half. i totally just made those measurements up from eyeballing my necklace. bad blogger who is occasionally crafty, i know.
step 2: place your chain in the middle of your felt at the fold.
step 3: thread your needle. i took me 33 times to even get the thread through the eye of the needle, which i was calling the loop, until my mom informed me it was, in fact, called the eye. try to beat 33, i dare you.
step 5: stitch (sew?) underneath the chain, through both layers of felt, leaving thread at the beginning and end of felt for gathering.
step 6: pull thread at both ends to get your ruffle ruffled just as you'd like.
step 7: tie knots at each end and trim off extra thread.
step 8: put on your pretty new ruffles and smile.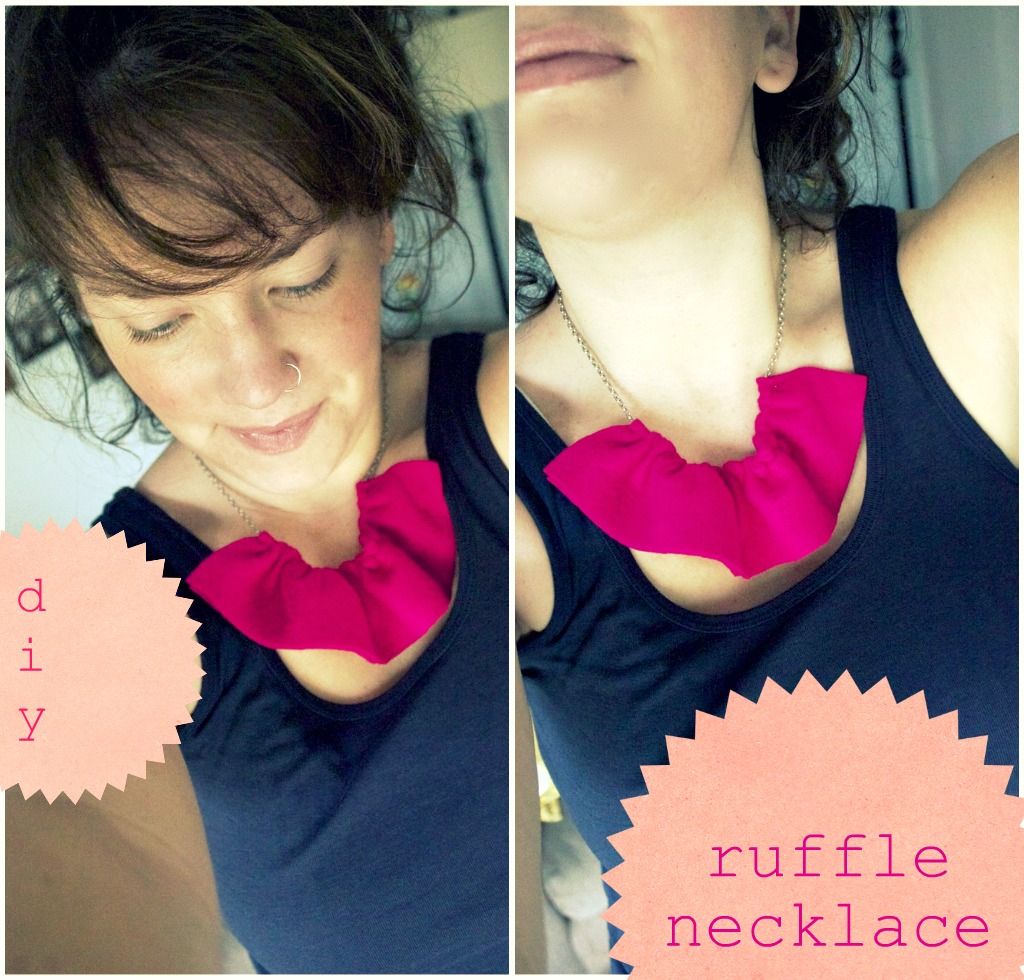 be sure to check out
see kate sew
for more ruffle love and tutorials that will make you weak in the knees.
and
it gets even better... kate has a
SHOP
.
mmmmhmmm
.
ps: i will be announcing the winner of the joyful life library giveaway later today. stay tuned.