here are some things i would like to share today, in list form.
this girl loves lists.
lists are stuck everywhere in my house, most of them titled honey do.
i like to write lists of accomplished things just to cross them off.
feels good.
1.) sick baby equals snuggling. it's easy to get into the
i wish i could put this kid down mode
and i was on the verge of being there. but, i did a quick turn around to
the house work can wait, i'm gonna cuddle my sweet baby boy for as long as i can
.
2.) i don't write enough letters.
but, i love when i am in my letter writing groove. it makes me smile thinking of a friend opening a handwritten surprise. words are a powerful thing, it's amazing to think about how our words can really effect others. words to cheer someone up or make someone laugh. sending letters is as good for me as it is for the receiver. i think being in this technology saavy, blog/twitter/facebook crazy world, make letters from loved ones mean that much more.
these are my new favorite things to write letters on.
sarah from
a drop of golden sun
set me this lovely set of stationary in my current favorite color combination. red and blue. it's pretty, it's classic and it has my name written all over it. literally. you can check out sarah's beautiful work
right here
.
3.) my little baby dino.
i told you all that we call foster our baby dino, right? he is living out his dinosaur characteristics even more these days. much to my dismay. climbing on tables, and roaring at people has also turned into full out wailing and fist banging on the floor. it's fun times, i tell ya. my sweet friend, jen, at
lil owl knitts
loves my baby dino too, and wanted to support us in our decision to mold our child into a stegosaurus... so she made him this.
MAKE.ME.MELT.
cutest dinosaur i ever did see.
do you have a baby dino? or monkey? or any adorable animalchild?
4.) i'm so happy to be a part of
faithblogs
. you have been, haven't you? if not, stop what you are doing right now and go read some inspirational and Christ centered blogs.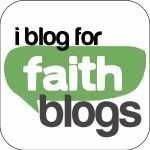 5.) i am turning the BIG 25 in april. like half way to fifty. what in the world? i am so old. i don't think you are old if you are older than me, i just think 25 is old for me to be. mmkay. so, anways. i thought we could do something really awesome and celebratory and giveaway-ish with maybe 25 shops, if possible. is it possible? and what will this awesome thing be? i have no idea. but i promise, it will be awesome. don't i sound convincing? don't you want to be a part of it?
6.) after some twitter conversations about tattoos i felt like i wanted to get a tattoo for my 25th birthday. what the what? didn't i just answer the tattoo question that i had no plans of getting one? what am i talking about? do you have tattoos? what do you vote?
7.) i am having a girls night tonight. nuff said.