i think it's funny when people refer to my blog in real life conversations. i'm like
oh, um, you read that
? one of my best friends told me that this is like my secret blog life that she doesn't know about. bahaha. but she does know about it because she reads it. and it's not a secret cause anyone can read it. oh to explain the blog world to non bloggers is hard work.
please don't die when i tell you this but i was making my man guess what word(s) i was going to put above our bed with the wall letters i am collecting and his first guess was take heart. HELP ME. i about peed me pants. um babe, i am not putting my blog name above our bed. are you serious? he was serious. kills me.
honey, i will forgive you for asking such a question ONLY because you look so hot doing yard work. sexay.
i cannot put into words the amount of outside work our house needs. we, and when i say we i mean he because i have no idea what to do, have quite the list. we bought our house in october so this is our first spring and summer here. lalalove. i do plan on learning about gardening, flowers and all that good stuff. who has a green thumb? is that the right term? help me out here people, i am clueless but so excited to make the outside of our little home as sweet as the inside.
yes that is my very first
autumn
yarn wreath i ever made hanging our front door. and yes, it has been hanging there since our first night in our new home in october. do you know what our winter has been like? crazy snow, hail, rain, etc. you name it, we had it. in surplus. all the more reason that yarn wreaths are suhweet. withstanding even the longest, snow storm filled new york winters.
get yourself one
, no? and those are christmas lights on the porch, too. yep.
sidenote: didn't i do the best job capturing the crazy big moon on saturday night?
i'm kidding. seriously, what is that? i need to improve my moon shots.
my wonderful-amazing-helps me with the boys at least once a week aunt came over on saturday and did some yard work and found our very first sign of spring right outside our door. she told me i better document it on my blog, and wasn't she right!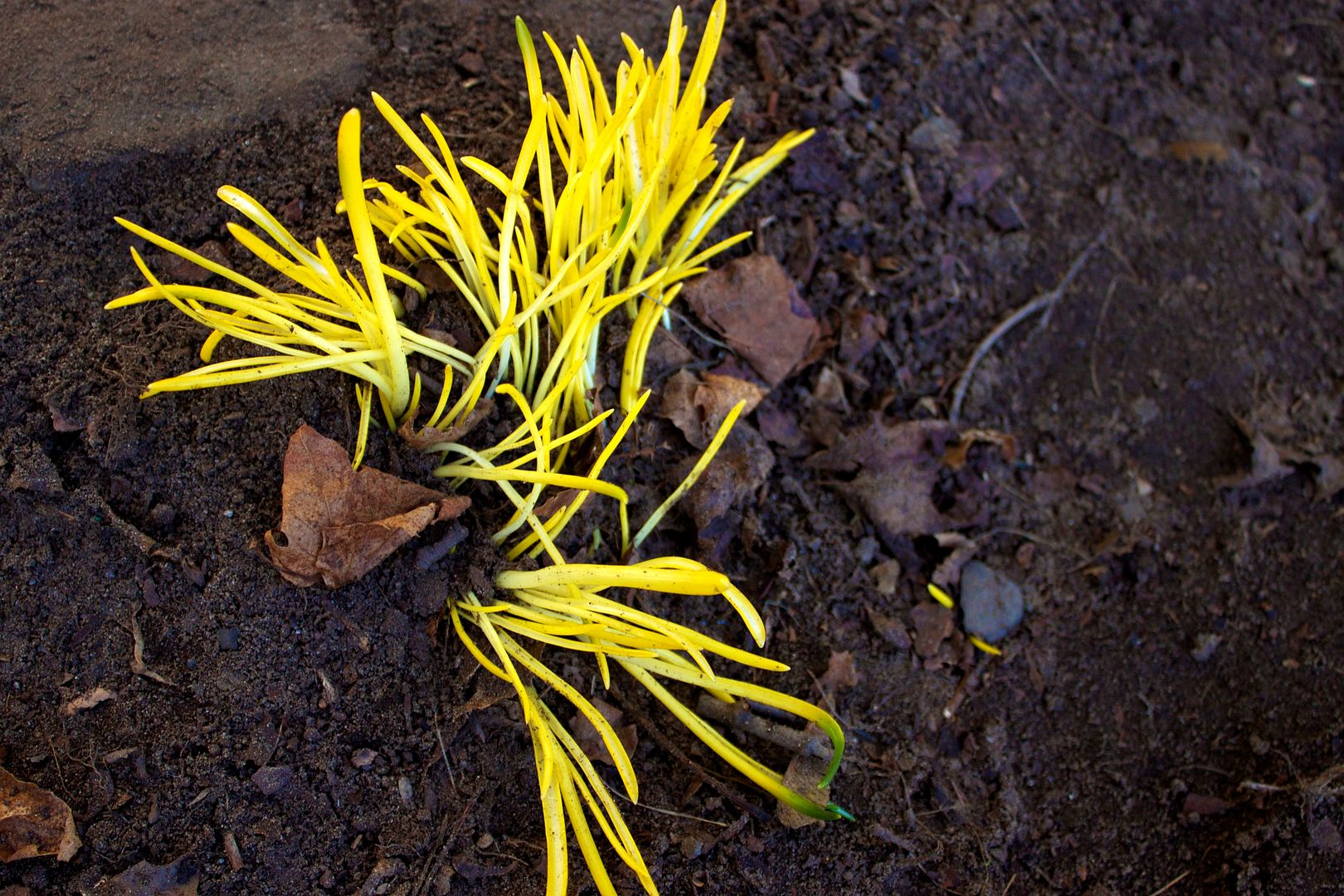 spring!
and because my child never eats i thought it best to document him eating a noodle.
one.single.noodle.
thank you for that, foster. thank you.
just when you thought this post couldn't get any longer…
drum roll, please.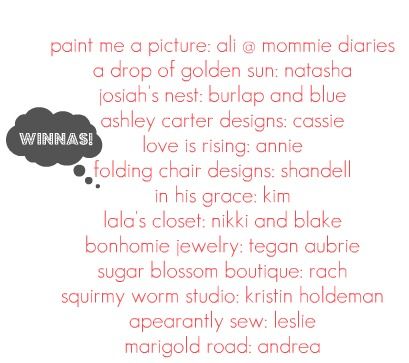 congrats to:
ali @ mommie diaries
,
natasha
,
burlap and blue
,
cassie
,
annie
,
shandell
,
kim
,
nikki and blake
,
tegan aubrie
,
rach
,
kristin holdeman
,
leslie
and
andrea
!
yay for all you winners! and yay for all you non-winners! cause even though you didn't win you are still awesome! i should be a motivational speaker. and i should use !!'s more often. don't you think? i will be emailing all you winners (sorry non-winners, next time!) today, yeehaw!