i smell like coffee and i smile of good conversation. tonight was a sweet night after a long, tiring day. the gift of girlfriends is a gift like no other, especially now as a mother. they are my breath of fresh air.
today brody and i collided while he was running around at the witching hour, aka 4:00 pm. he slipped and slid right into my little potato storage bin that holds everything but potatoes. my beloved 50mm 1.8 lens, a gift from parents for christmas, was sitting a top it. wouldn't you know it crashed to the ground right before my very eyes. it was my fault, i had left it there. but i was mad, i was upset and i was frustrated. it was not a good feeling. it was sort of the cherry on top of a few not so great days.
my break from blogging has let me sit back and reevaluate what blogging is for me, what i am doing it for and why i am doing it. it has stirred up emotions in me. i have seen several people, some friends, take a break from blogging or call it quits, for good, and for legitimate reasons that i respect. i have read posts that i agree with and posts that i don't understand, and some that convict me. i said to my man the other night, what if i just stopped blogging? he said, why would you stop blogging? you love it. i do love it. did i forget my love for it while i was not tap, tapping the keys away at 10:53 pm like i am tonight? did i forget how much i have learned about myself and how many others i now hold dear because of blogging? i think it's easy to forget. it's easy to get sidetracked.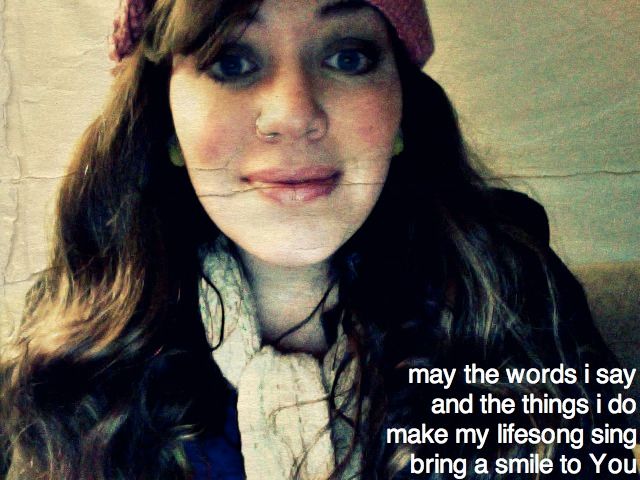 it's easy to take something so great and turn it sour. it easy to let little sins seep into our hearts, and a blogging world that is meant to be great, fun and helpful can into something of comparison, and doubt and heavy heartedness quickly. i don't ever want blogging to become something where i am writing out more than living out. i love my blog for writing out what we live. these little things i cherish and hold dear. the moments, the memories, the words that have touched me. the things that make me laugh, the things i find lovely.
when i began to write, and record, and photograph my life i never imagined that i would have people i don't know reading my words. i feel blessed to have this little voice and for each of you who take the time to read what i write. as hard as it to put yourself out there and be vulnerable... it is good for me. it is good for my heart. it makes me more intentional. more intentional in motherhood, and more intentional in relationships in general.
i am writing this post mostly to just sort out my thoughts. to be thankful on 'paper' for blogging and all the good there is in it. for each of us who share our stories that just might impact someone else's story along the way. i have to admit that i have no big plans for this blog, no goals to meet. my plans are to savor the moments, laugh, think, wonder, document and share His grace. if i am doing that i feel like i am doing just what i should be.