a lot of you have asked if i would be sharing my love story during this series. you didn't really think i was going to leave you hanging like that, did you? so, yes! today's love story is written by little old me. well, it is really written by my loving Creator and i am just here to tell it. to tell of how He had the most wonderful man waiting for me as i waited for him… on the other side of the country. and pardon me, i went a little picture and vlog
(my first vlog EVER people, oh the terror! but don't get too excited it's just an outtake)
crazy.
i was eighteen, in my first year of college in upstate new york and he was 20 in his second year of college in a little town north of seattle... do you know where this going yet?
by only the Lord's divine plan, caleb went on this tiny little christian website for the same two day, if that, span that i did. the website had devotions on it, chatting and a bunch of other things. i won't say the name. cause it slightly embarassing. unless i email them and they will pay me, then i will say the name.
while on it, a message popped up from a user named fuzzywool. say that with me folks, f u z z y w o o l. i am thinking,
what in the world?!
caleb, jokingly, made this bogus profile after his sister went on the website to actually try to meet a godly man. we talked on this website for one day and never went back on. we ended up exchanging emails, and after a few days of emails and pictures of us each holding signs that said "hi, danielle!" and "hi, caleb!", to prove that we each weren't really a creeper, we made the nerve wracking decision to talk on the phone. the phone call led to a slightly obsessed with each other unofficial
(because we hadn't met yet)
relationship consisting of emailing 89 times a day and talking on the phone every free minute we could. we stayed up hours talking. HOURS. he would stay on the phone with me until i fell asleep and set his alarm to be my wakeup call at 5:45am before i started my long day of classes, two jobs and an internship. 5:45am would be 2:45am on the west coast, check it, people. if that ain't true love i don't know what is.
we wrote letters, sent cards, sent cds, and anxiously waited to meet each other in person.
we were falling in love.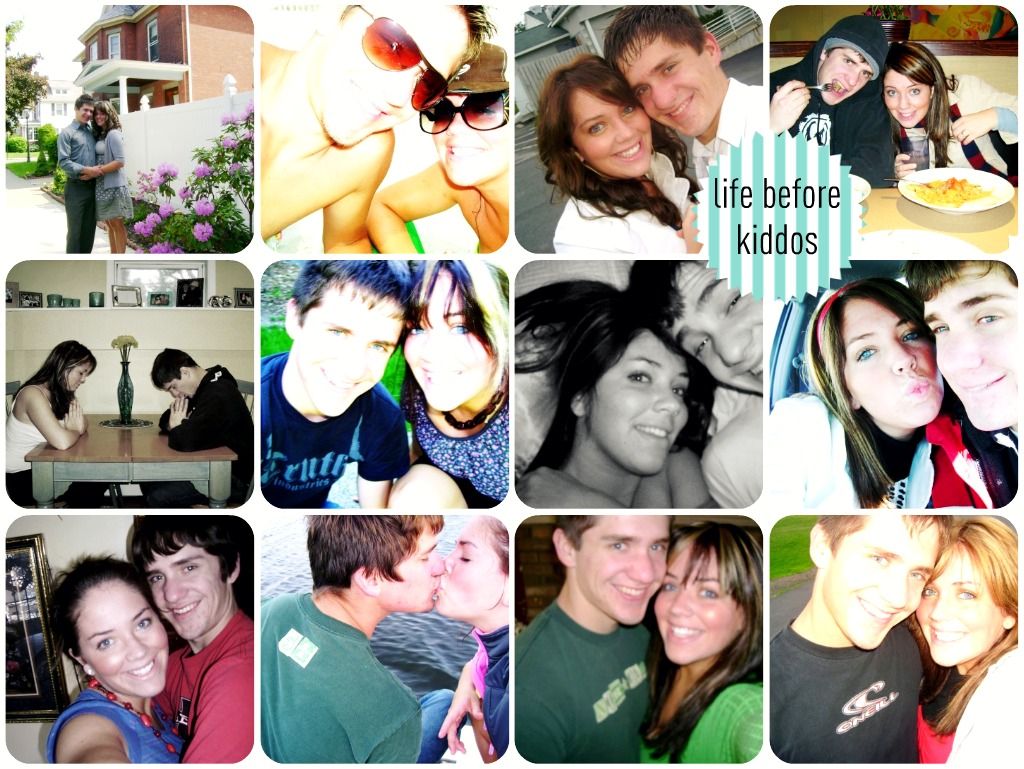 some like to call this collage the many hairstyles of danielle
exactly two months from our first conversation online, caleb boarded a plane to come meet his girl. well, i wasn't technically his girl until after that weekend when we became official boyfriend and girlfriend. we tried to do a vlog talking about our first time seeing each other but we were REALLY bad at it. i will tell you that we knew when we saw each other that this was it. and i will also tell you that my dad army crawled across our living room floor and peered out windows like a sniper to catch glimpses of caleb when we were about to come inside. anyways, here's a little outtake for you:
did i creep you out? do i sound like you thought i would?
i have no idea why i was going to say hospital. clearly i talk more about giving birth than falling in love.
our weekend together only affirmed everything we already felt for each other. it is such a strange way to fall in love, before ever seeing each other in person, but it comes off my tongue so easily because it is our story. when i take a couple minutes to stop and think about how truly crazy it all is it totally blows my mind. we loved and learned things about each other that we never would have, had we been together in person. every day the Lord showed me that this was the man that i had prayed for, the one he had created with me in mind.
the next few months consisted of each of us flying back and forth from east coast to west coast. meeting more family and friends and continuing our whirlwind romance. it was crazy and it was beautiful.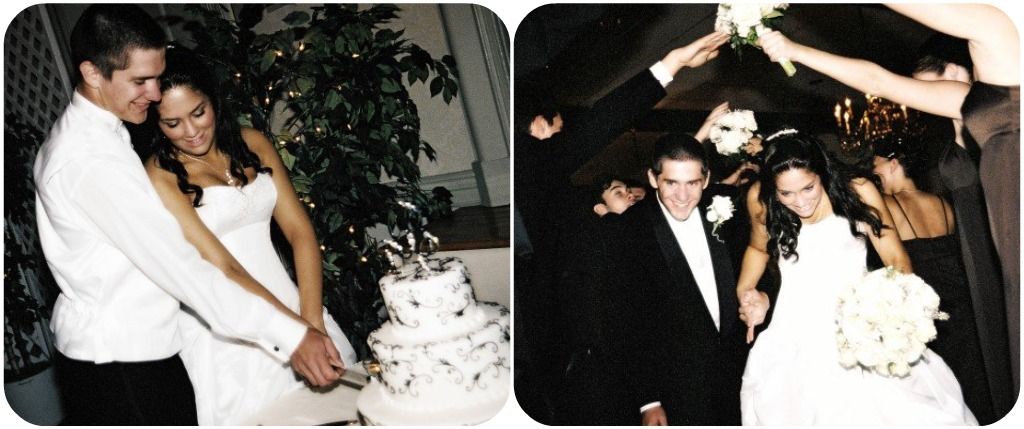 three months after our first meeting in person
(five months after we first talked)
caleb came to new york for the summer to do an internship and never went back. we got engaged on july 16th, 2005 and were married on september 16th, 2006.
please take note of foster (FOSTIE the snowman) aka newborn bundled in red velou
r
brody came along in april of 2008, shortly followed by foster in 2009.
and here we are today. trying to live a life that pleases our maker, falling more in love with Him and each other every day. i am so thankful for the husband, father and man of God that you are.
you better read this, babe. I LOVE YOU.