hello. 
my name is megan duerksen but most people in blogland know me as meg. i blog at
whatever
. i have a photography business….i have an etsy shop that is open like twice a year for a few weeks….i don't use capital letters…..i have five kids….i live in kansas….and i like to make crafts.

danielle asked me to share my love story with you. i have never written it out. it's hard to do! it's personal…and touching….and special….and unique to only us. but i know that God calls us to share our stories so others can see His work….and HE HAS BEEN AT WORK on us for 16 years. we are so thankful for that.
i first met craig when i was a freshman in high school. i was at cheerleading practice and he drove by a bunch of times. i asked my friend who he was….she told me and i said "tell him i think he's cute and that he should ask me out."
she did.
and he did.
he was my very first date. i wore a white mini skirt, a teal & maroon paisley cardigan sweater and loafers. Ha ha ha! i remember listening to "Ice Ice Baby" on the radio. 

by my sophomore year we were a "couple" exclusively and we were together ALL. THE. TIME. he left for college very far away when i was a junior. we talked on the phone nearly everyday. he played college basketball. we didn't have the channel that his games were on on our tv. i would go out to our veterinarian's house and sit alone in their living room watching craig play basketball out in new jersey. we made it through the entire school year...it's crazy. i can't believe he didn't break up with me. he moved closer for his sophomore year. i was a senior and VERY ready for my independence that was quickly coming with graduation. i was planning on college, living with my sister and freedom. craig and i were going to still date but it would be long distance again. i would be in kansas and he was going to illinois for school the next year.
in reality we probably wouldn't have made it.

two weeks after my high school graduation i found out i was pregnant. it was……shocking. i was not expecting to hear that news. i was just trying to get a medical physical to go to camp! (because i was a kid…kids go to summer camp…they don't have babies)
i cried and cried alone in that exam room. i have never felt as alone as i did then in my entire life. 
ever. 

i called craig when i got home. he drove to my house and we talked and i cried in his car. after awhile he said "well….i guess we will get married" and i said "yeah….i guess so."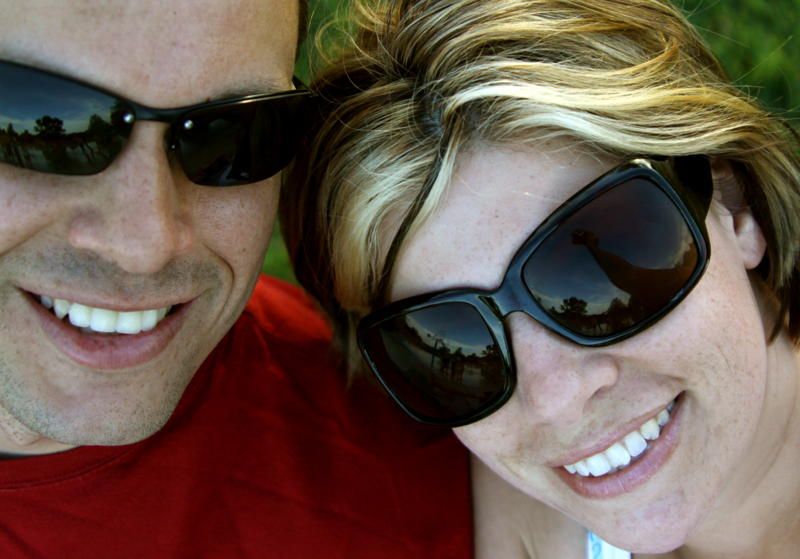 in that moment….all of our youth was gone. we were now grown ups…in adolescent bodies. we both lost part of ourselves that day. we had to make a choice right then to grow up and be responsible or ………not. i mourn for that innocence still sometimes. i can see it with my own children now and realize how much i missed but God has provided so much in it's place. i definitely learned that with bad choices come consequences….even 16 years later…but how amazing is God's grace and forgiveness!
over the years i have had a really hard time with hearing people's romantic and fabulous engagement stories with surprises and well thought out ideas, flowers, carriages, starry nights. i have cried many tears about not having that part to my love story. not because craig didn't give it to me….but because i messed up and missed out on it. he would have given me that….he missed out on it too...he would have wanted me to feel special and loved and cherished. through that pain God has shown me many wonderful things about love. 
real love.
i have come to see that moment sitting in the car when i was 18 and he was 20…..as true love. craig could have run. he could have left me. he could have said "this is not what I signed up for". But he stayed. he chose me. he chose us. 

i am grateful everyday.

God took our two little broken lives that we dedicated to HIM and made beauty from the ugliness we began with. we were 100% committed to making it work and HE blessed that. HE provided us with help more ways than i could ever write. two months later we got married, moved to illinois, craig started school, i started work and we never looked back.
we have been best friends for almost 20 years now. we had 5 babies in 10 years. it has been an incredible journey filled with ups and downs and struggles and triumphs. we are more in love (WAY more) than we were 16 years ago that day in the car. i have a crazy amount of respect for him and the man he has become. he is so funny. he is hard working. he is determined. i am care free and artistic and emotional. i can make him laugh almost instantly with all my one liners. we are a great compliment to each other. we grew up together in every way.
we know that God is the One who can take our mess and make it clean. We know that HE was there with us in the car for the NOT romantic proposal. HE was with us when we were scared of our unknown future and when our daughter was born. HE cares about megan and craig. HE loves us. He created us to be more than troubled teenagers who made bad choices. more than just heart break. He created us to be strong and awesome for HIM.
and we get to do that together…
as a family!
when I think of how far we have come….none of it on our own….all through God's provision….i am so humbled.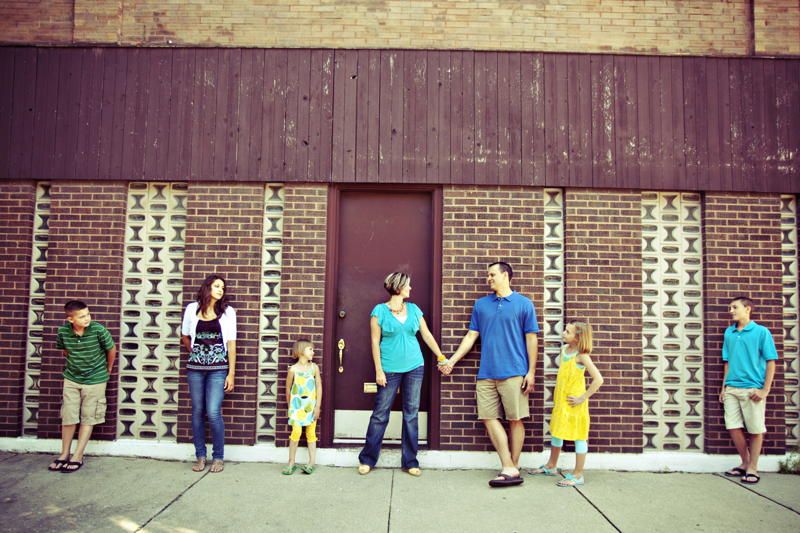 I am in truly, deeply, madly in love.
with craig
and with my God.