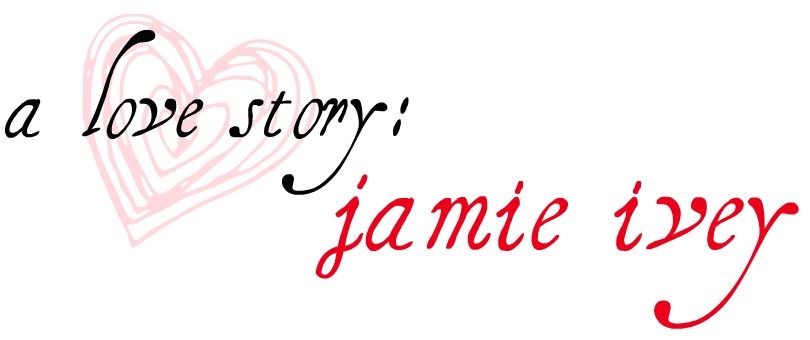 Aaron and I will be married for 10 years this summer. I'm so happy to say that he is my best friend and the man of my dreams. I love every second I get to spend with this man. He treats me like a queen and respects me so much. When I talk about us falling in love, this is my favorite story to tell.
Aaron and I were never meant for each other. He was in the band and I was an athlete. He loved Jesus, and well although I acted like I did sometimes, most of the time acted like I only loved myself. I was "worldly" and he was youth intern of the year. It was a match that no one saw coming, but God of this Universe knew that we were the best match for each other!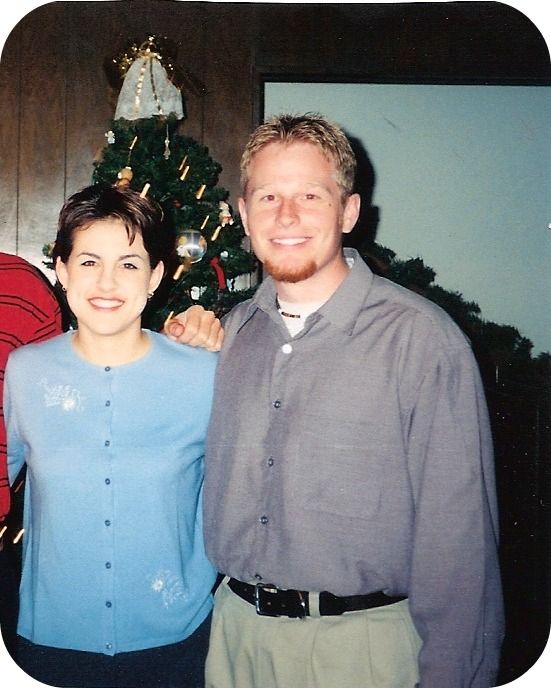 We met while I was away at college in Dallas and my parents began attending the church in Sugar Land where he was working. My brother was in the youth group and while home from college I met him at church. Unknown to me at the time I was meeting my future husband. I was so not interested in someone that worked at a church, and besides I was very intimidated as well. I think I knew that I was not walking with the LORD and the thought of being around people that were scared the crap out of me. I just knew they would see right through me.
Fast forward 3 years and an ex-fiance later and Aaron and I were actually dating. It was the strangest of situations, but looking back it was PERFECT. During those three years my life took some major pitfalls. I ended up moving back home, switching schools twice and simply living through some hard stuff that was all self-induced. I was literally at some of my lowest points ever when I began to hear the whisper of Jesus calling me back home. It was a scary whisper because I felt very unworthy, unlovable and unforgivable. I was living the out the prodigal son story in those very years. Thank goodness we all know how it ends up. God lovingly opens his arms wide and welcomes his children home.
When Aaron and I started dating I was scared out of my mind to open up about all the crap I would be bringing into our relationship. Aaron was very well respected at our church, and frankly a few people told him he should not be dating someone like me. I know now that they were not right, but at the time I wondered myself why a guy like him would want a girl like me. He was so pure, never having even kissed a girl, and then I was used and felt used as well. We didn't make a great match.
On about date number three of ours I confessed to Aaron that I had some stuff to tell him, but I wasn't ready to share it with him just yet. I told him that I was really worried that after I shared some of my past that he would not want to be with me anymore. He did something that I'll never understand, and he said that I could just tell him when I was ready and we would continue dating. That literally took my breath away. If someone I was dating said they had something to tell me that might make me not want to date them anymore I would demand to know that instant. Not my man. He was patient. He was loving. He was trusting.
That Spring I prayed and begged God to prepare Aaron (whom I had a slight feeling I would marry eventually) for what I would tell him. I prayed that God would prepare his heart to love me despite my past. I begged God to allow him to give me the strength to share and move on. I pleaded with God to show me exactly when I was to share this and I would only do it when Aaron's heart was ready.
God did a work on me that Spring through going through Beth Moore's study, Breaking Free, and doing leadership training at Kanakuk. I began to actually feel God's forgiveness in my life and for the first time ever in my life I began to follow Jesus. FIVE months after we began dating Aaron and I were on a beach retreat with some students from our youth ministry when I began to feel God telling me that the time was now for me to talk with Aaron. I spent a long time on the beach alone begging God to tell him for me. To somehow make me not have to say the words. On a sidenote here … you know when your mom tells you that one day you'll be looking at the man you are going to marry and all that stuff you did with other boys you are going to wish you could take it all back and you thought she was crazy. She's not crazy. She's right. Okay back to the beach …. Aaron ending up coming to find me and I knew it was now that I was supposed to open up and share.
I told him I was ready to tell him now. Although my amazing husband had not one time ever brought up that conversation we had on date #3 five months earlier he knew exactly what I was talking about. We sat on the beach and I poured out my heart to the man that I knew would one day be the father to my children. I shared my past with the man that had taken my heart and held it so tightly. We cried together and then Aaron looked me in the eyes and said something that I have never forgotten and will never forget as long as I live. He held my face and through tears in his eyes told me that the girl I just told him about is not the girl he knows and not the girl that he is in love with. That girl is a girl of the past and now Jesus has changed your life and you are new. I do not know that old girl.
Oh my how the grace my heavenly father poured out on me that night through my boyfriend on a beach in South Padre is still so evident in my life. Aaron could have easily turned his back on me. He had saved so much of himself for his wife and I had lived so carelessly for so many years.
That night on the beach that Aaron and I spent together will be one of my greatest memories of my husband and our love story until the day I die. He chose to love me even though in the eyes of the world I was used and blemished. He chose to look at me through the eyes of our Father and see that I was made whole again.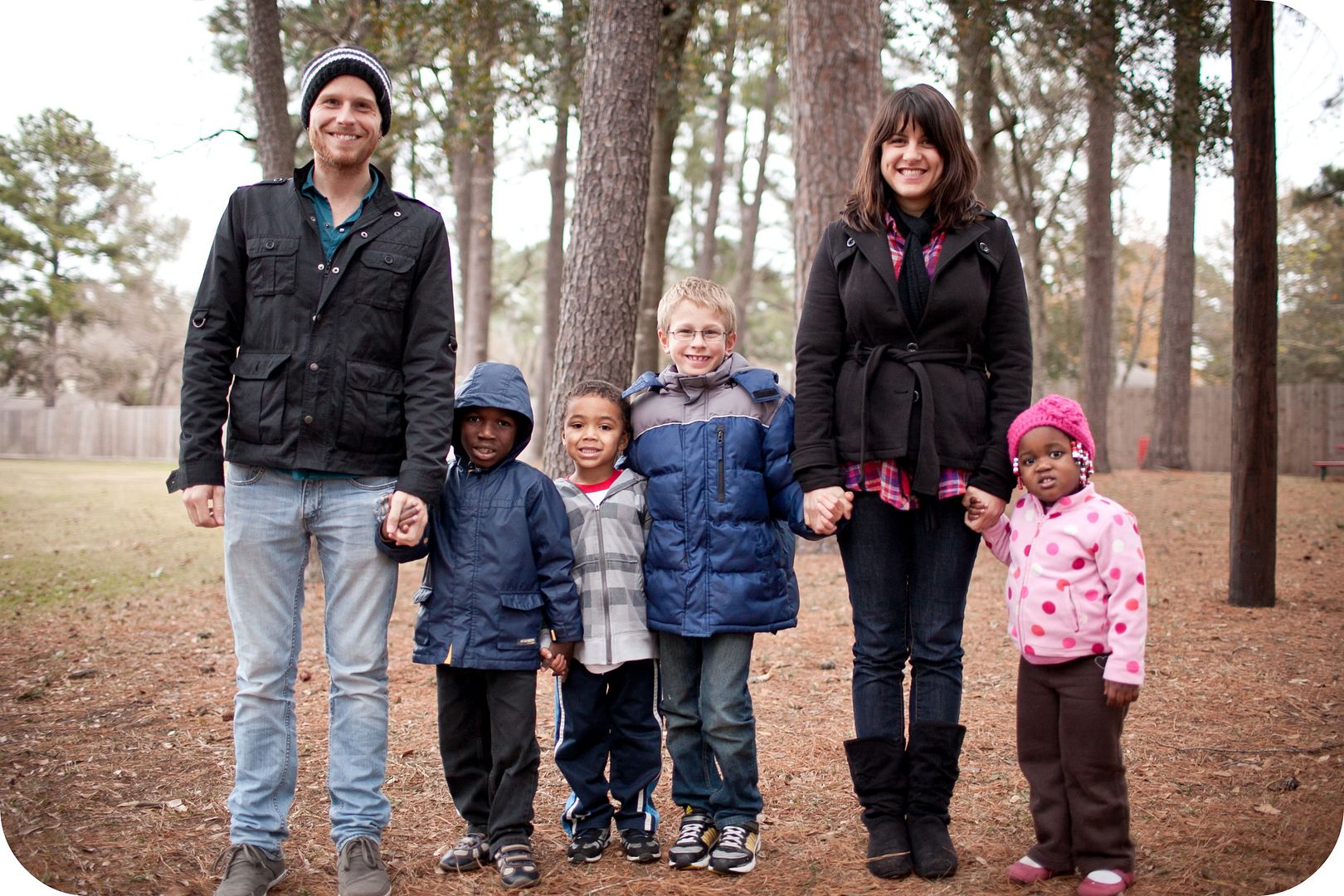 That night was the beginning of our love story and we have continued the path of choosing to show grace and forgiveness to each other. We value each other, respect each other and continue to lavish love on each other every day.