...and i love my blog friends. wait, i am not going to call you my blog friends anymore. just friends, sweet friends. cause that's how i feel about you. what now.
i spied my beautiful friend,
cherish
, wearing this amazing knit headband/earwarmer on her blog a couple weeks ago and had to ask where it was from. she had bought it locally but, being the lovely lady that she is, she offered to send one my way. cherish! you shouldn't have. well really, you should have... cause i wear it every day now. ANYWHO i replied,
only if i can send one your way, too!
and so, the first headband swap was birthed.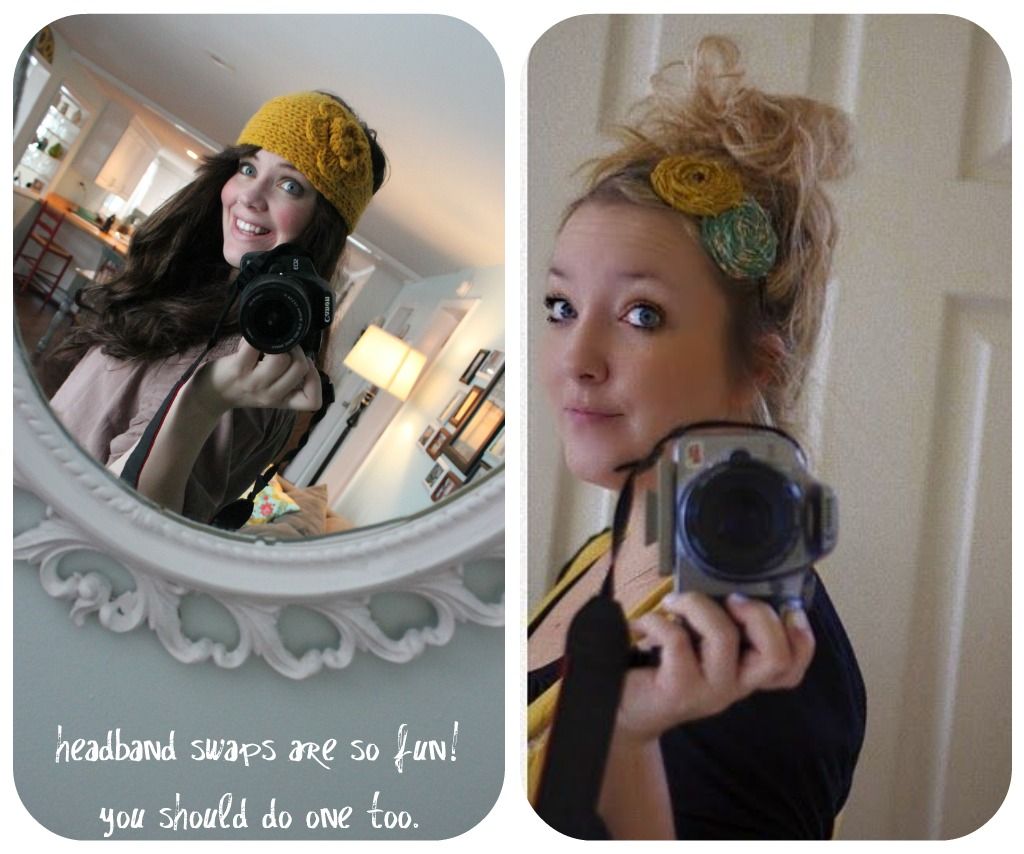 girl, you rock those rosettes, just like i knew you would.
i am looking forward to our next endeavor!
(
i told you
all i was obsessed with mustard yellow.)
while you start imagining your very own headband swap, click on over
here
to check out my sweet friend, lindsay's blog. she paints pretty pictures and is the mama to two little guys, just like me. i ordered an adorable
mr.mustache
canvas from
her shop
for my boys room.
we love mustaches
here in our house. well, would you look at what else she included?

she made me my very own take heart canvas. when i saw it i couldn't stop smiling. take heart, the name of this here little blog, is from a verse that i hold dear. john 16:33 says, "I have told you these things, so that in me you may have peace. in this world you may have trouble: but, take heart! I have overcome the world." He has overcome the world. what a sweet reminder i will have hanging up in our home of my precious Jesus' promise to us. thank you again, my friend. you are too good to me.