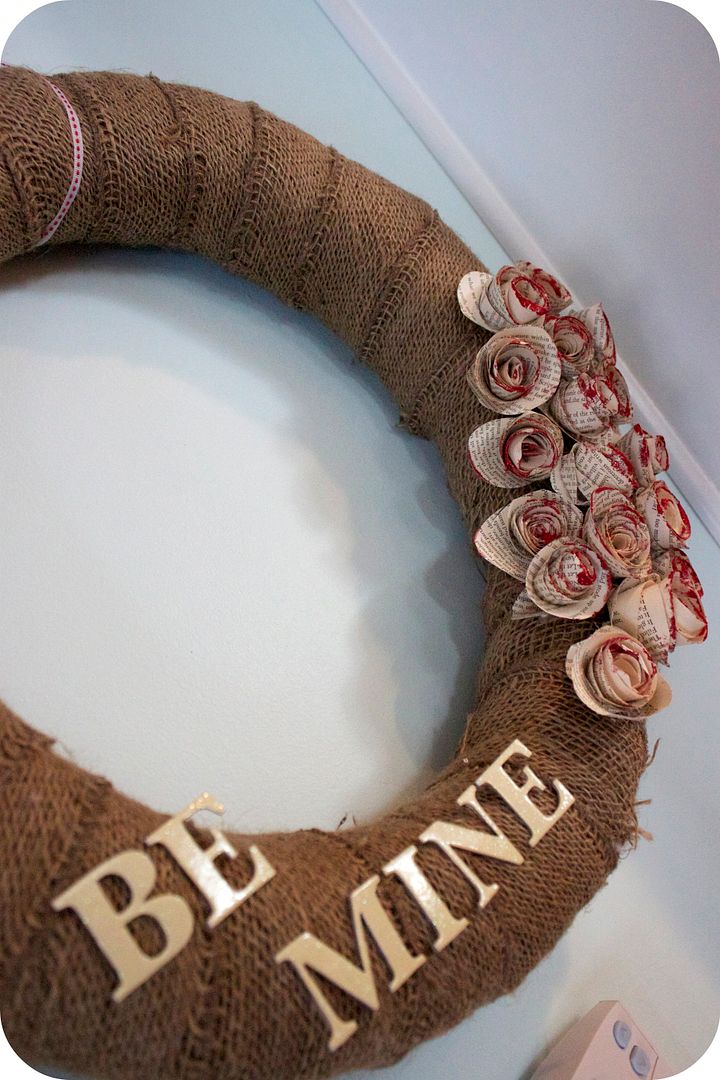 supplies: straw wreath, burlap, chipboard letters, book pages, glitter, scissors and glue.
step 1: wrap wreath with burlap.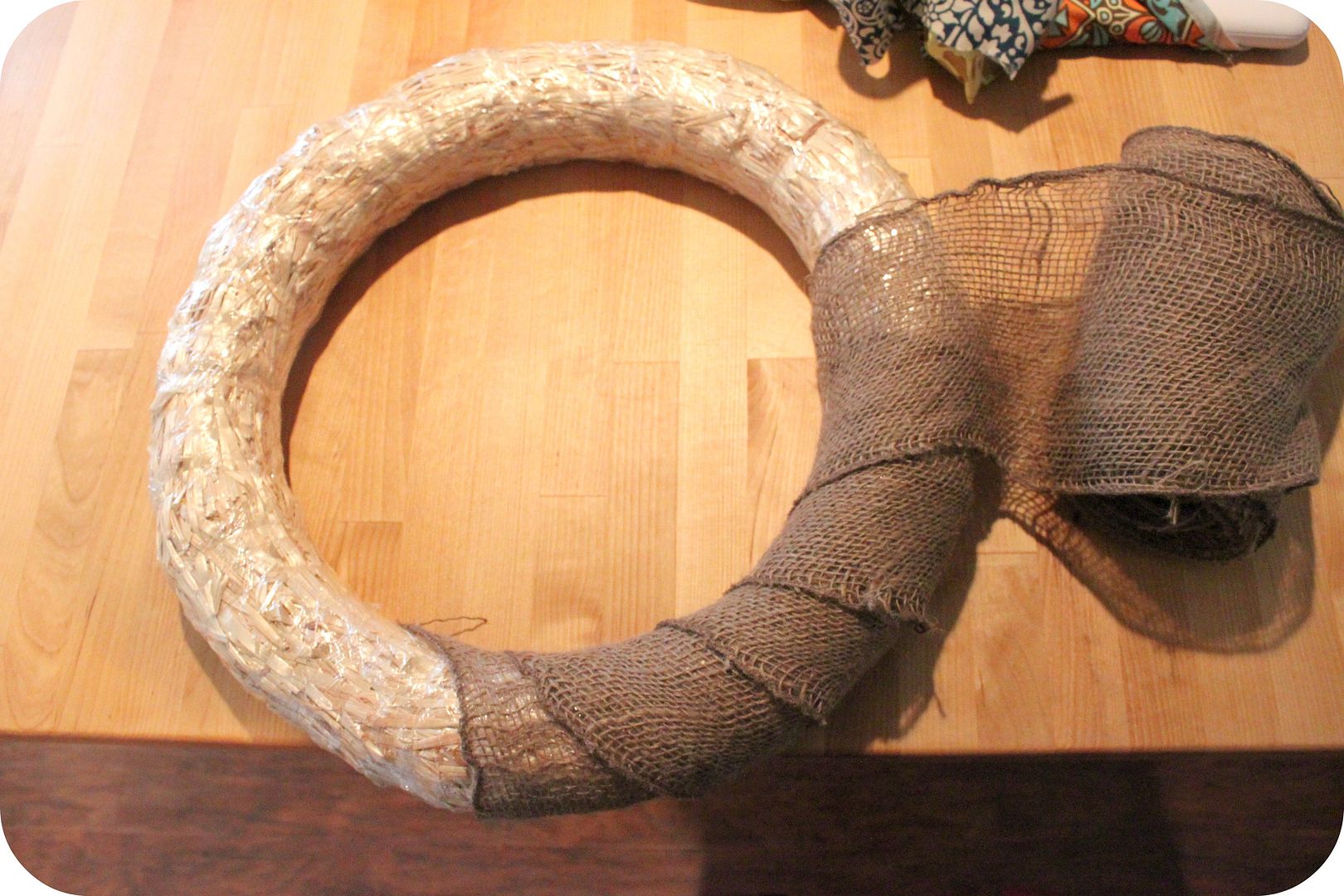 step 2:
make book page flowers. i made these just like i made
my felt flowers
.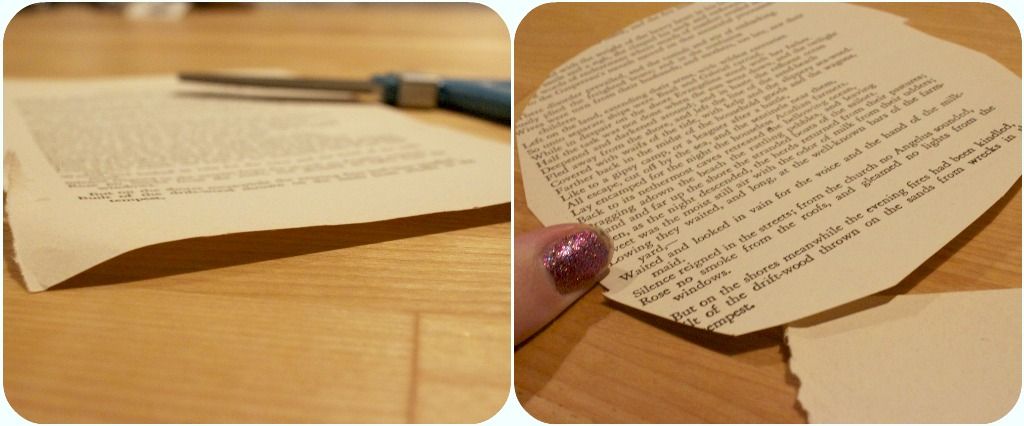 a) cut a circle out of book page. the bigger the circle, the bigger the flower.
b) pick any point on the circle to start cutting the page. you will be cutting a large spiral shape so that you will end up with one long thin strip of paper.
c) when you get to the very end you will have a circle or oval shape left that you will want to leave and not cut into. this will be the base of your flower.
d) take the end of the paper where you began cutting and start to roll. roll entire flower.
e) once you get to the end you will glue the bottom onto the flower.
f) make as many flowers as you'd like.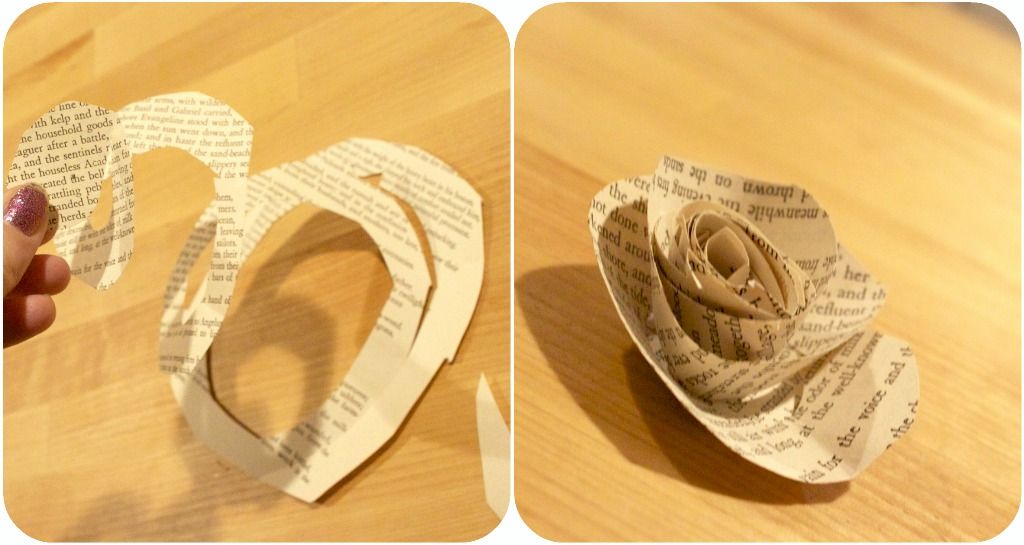 step 3: put some craft glue between your fingers, i used my thumb and pointer finger. ahem, i like specifics. line the top of the rose with glue.
step 4: dip flowers into glitter.

step 5: glue and place 'em wherever your heart desires.
step 6: glue and place your chip board letters.
step 7: add ribbon to hang.
step 8: hang it up, step back, and smile.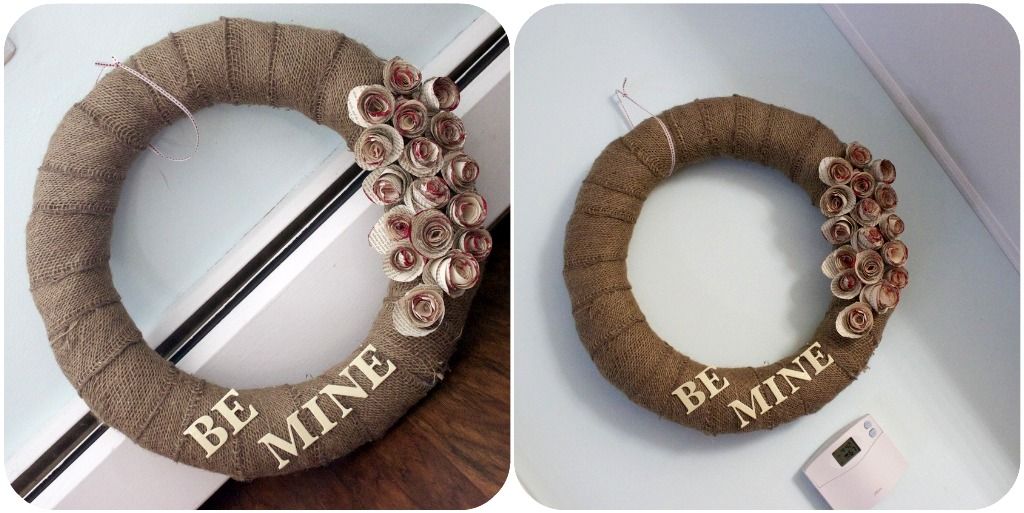 this is my other valentine's wreath. i made this the same exact way i made
my yarn wreath
in the fall. i just used a heart shape wreath this time.
happy weekend, sweet friends!
i may or may not have a valentine's giveaway of all valentine's giveaways on monday.
and next friday.