we picked the coldest day of the year thus far to venture out and chop down our tree. chop it; we did not. grab it from the precut trees; we did. and we forked over a pretty penny, too. i tried to make my photos express the bitter cold weather to all of you, are you feelin' it? and that santa hat is plopped right onto my husband because well, he's hairless. and we all know
how i feel about that
. brody and fostie the snowman (that's what we're calling foster now a days) were layered up well in jammies, pants, shirts, gloves, socks, boots and hats to the extreme. fostie even had this nice pointy-elf-fleece-one-piece-suit-thing on. tis the season!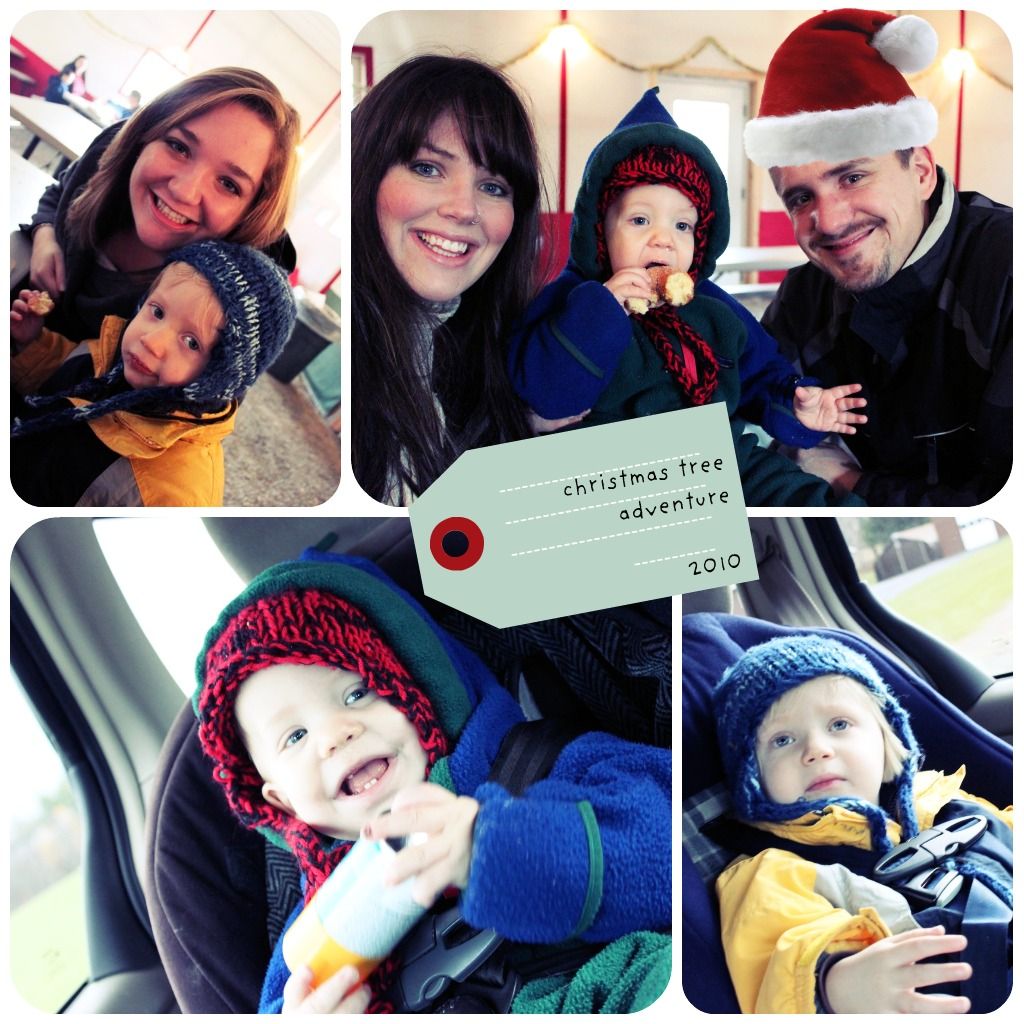 don't worry that isn't an empty spray paint can that my child is holding.
what kind of mother do you think i am?
brody was all set to express his manhood wearing the work boots he adores that are usually a few sizes too big. but, lucky for him, with the seven pairs of socks he had on we were all set.
...until we wrapped him in auntie rin's stringy womanly scarf. sorry, kid.
i love our family pictures in this thing. we were there about twenty minutes switching off who was taking the pictures and who was posing. i was trying to hang my baby over my arm while lowering it so his head fit perfectly in the hole, while on my tippy toes to smile into my own hole. success!
it's safe to say we spent most of our time inside the heated "snack shack". also safe to say that my baby can chow down a cider donut like it's no one's business. making his mama proud!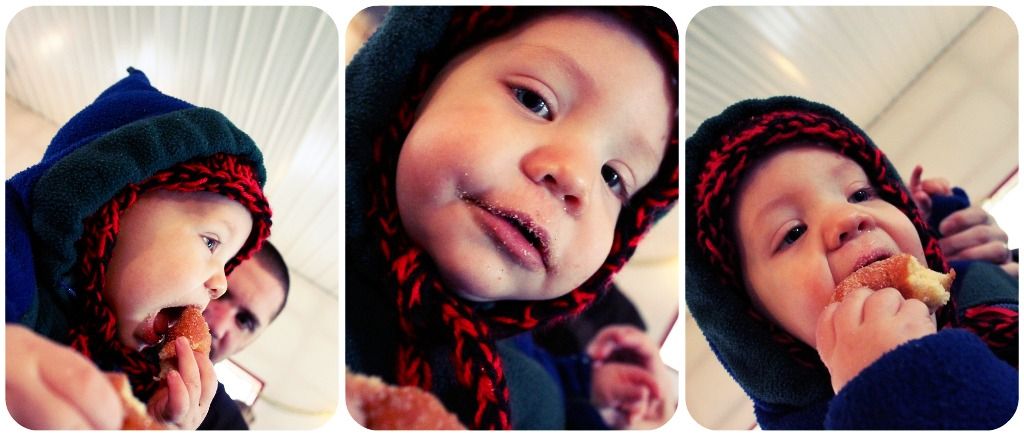 happy thursday!