update: this giveaway is now closed
shall we kick off the new year in style with a giveaway?
yes! we shall.
elm studios
holds a sweet little place in my heart because it was my very first etsy purchase way back when. i bought my sister and brother-in-law a little birds in love wall hanging, that says
happily ever after,
with their names and wedding date on it. i gave it to them for their first christmas as a married couple and they adore it. and so do i.
elm studios is the creation of erin lynne meissner and she shares this on her etsy site, about her and her shop.
"When I was a little girl, I would always dream of a shop that I would own someday. I wasn't sure if it was going to be a floral shop, an art studio, or a cafe, but I knew I was going to have a business named after my initials. Now, when I look back I'm thankful that I was able to make my dream a reality. I just love to create and be creative. I'm a single mom who stays at home with my two little girls thanks to the support of my family and friends. I'm greatful that Etsy allows me to able to let go of everything and just create! It's a great outlet."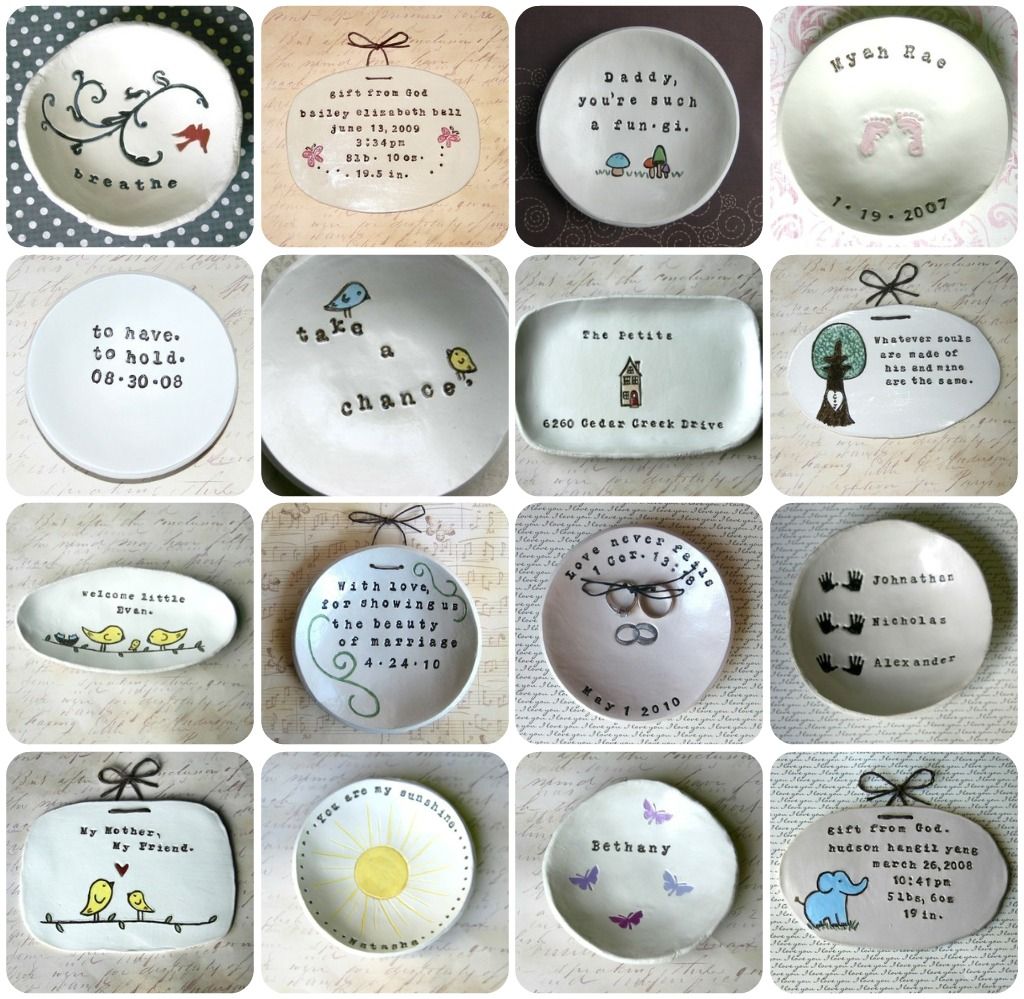 i can't think of an event that wouldn't be perfect to gift someone one of these lovely creations. the possibilities are endless, and erin welcomes all your custom orders. these original, hand painted, beautiful pieces of pottery make my heart skip a beat.
this is my current favorite: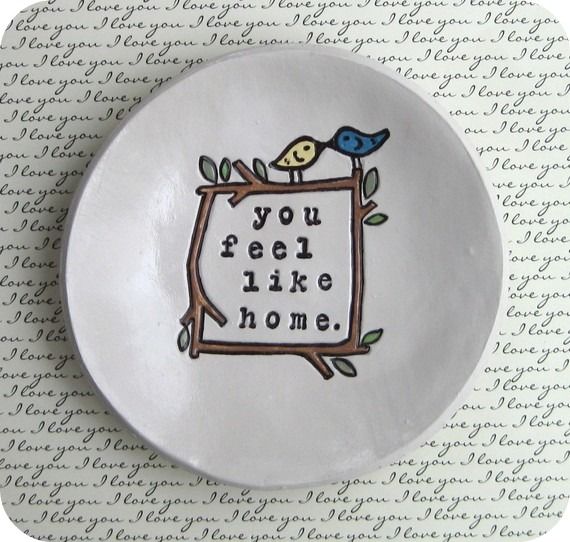 or this:
i really can't decide.
now get excited, friends. erin is offering a $20.00 shop credit to one of you sweet readers.
head on over to
elm studios
and tell me what your favorite item is.
follow my blog and tell me you do.
facebook, blog, or tweet about this giveaway and leave a comment for each that you do.
{
this giveaway will be open until thursday, january 6th. winner chosen by random.org, and announced friday, january 7th. please leave your email with one of your comments so i can get ahold of you if you win
}