meet my sweet friends, jake and jessi russo.
jake and i grew up together. i was going to put a picture of us on here, cause i have many from our awkward middle school and high school years. but, then remembered what i looked like and decided against that idea. can we say a little too much sun-in, a little too much bronzer and not enough eyebrows? yes, yes we can.
i asked jessi to tell a little bit about their brand spankin' new clothing company that i just so happen to love. here's my hot hubby rocking his
august thirtyone
shirt. ow oww.
My husband and I love clothes. But almost more than our love for fashion, we love finding a great deal on what we buy. I wouldn't call us cheap - we just enjoy finding a bargain. I worked in retail for several years and my husband, Jake, has been involved in some sort of art, design, or graphics for over 10 years. After we got married, we knew that we wanted to start our own clothing line - using our own ideas and designs, and sticking to some values of our own. As with most dreams, this one got put on the back burner for some time. There always seemed to be something that trumped it in terms of importance or necessity. So, we waited.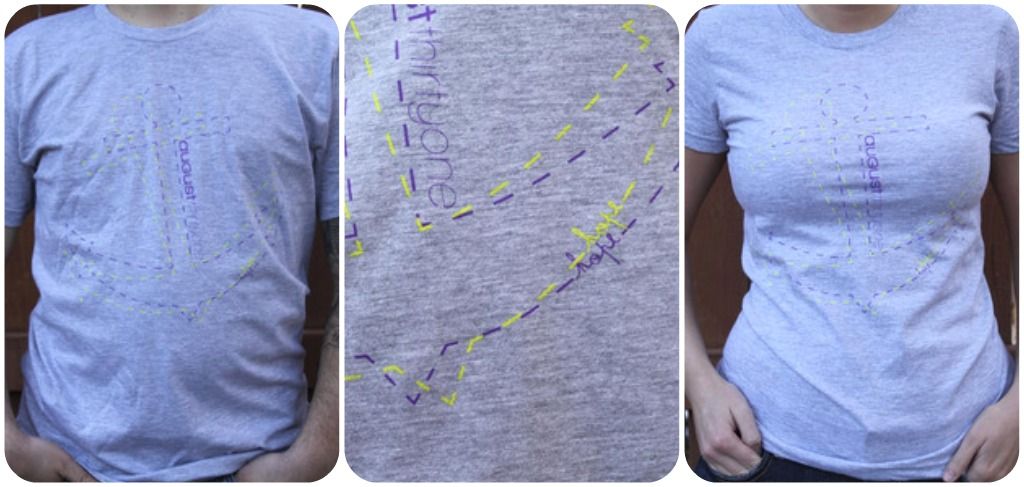 We were having a lot of trouble coming up with a name. I was trying too hard to come up with something, and Jake, as usual, patiently waited for God to send the right name for our new venture. We wanted to use our clothing to tell our story of how God has worked, and is continuing to work, in our lives.
We had sensed that God was telling us that no matter what happens in our lives, that
He is for us
. And Jake had been drawn to Romans 8:31 at that point - we really needed to hear that 'If God is for us, who can be against us?' Jake even went and had it tattooed on his forearm because it meant so much. When it was abundantly clear that this was where we were headed with our company name, Jake had the idea to use 'August' in place of the '8' (since August is the eighth month of the year...). We wanted to appeal to everyone, regardless of where they were coming from, and felt if we were immediately recognized as a 'Christian' company, it might turn people away before they even gave us a chance.
And
August Thirtyone
was born. We decided to try and support local companies with our screen printing and we use American Apparel products - all made in the USA. We stuck at a price point we liked - for all the other bargain hunters out there. We wanted to sell affordable, comfortable, clothing - and that's what we're doing.
jake and jess, i love you guys, and i am so proud of you both for all that you have already accomplished!
hey blog readers, go check out
august thirtyone
. buy someone on your christmas list a shirt that shares about
our hope in Him and our Lord who is

for us

always.
AND
win prizes. save lives. thank you for having the heart to make this earth a safer, healthier, happier place for a community an ocean away.