we've had a lot of puddle jumpin' days lately.
we've had a lot of mama's-going-stir-crazy-gotta-get-outta-the-house-even-if-it's-raining kinda days.
we've had a lot of fun.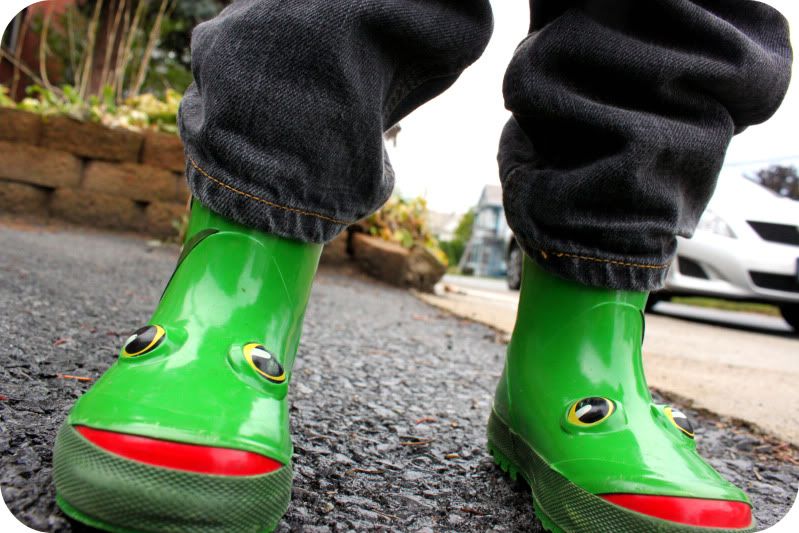 your green boots don't even fit you anymore, big guy. i don't even know how you manage to squeeze your feet into them but, you do. you are pretty determined when it comes to things like that. and things like pulling the wagon. no one else can even touch that handle or we will hear it, loud and clear. it makes it easier for me to not have to lug both you boys all over the place but it does triple our walk time, at least. those little legs just aren't cutting it when we are running home in the pouring rain.
we pack up our toys and head to our favorite park. you run around, climb the stairs, throw your balls, laugh at your brother who i'm constraining in the wagon, and then you soak your clothes. it's a little frustrating but the warm clothes and snuggle on the couch when wet get home makes up for it, and then some.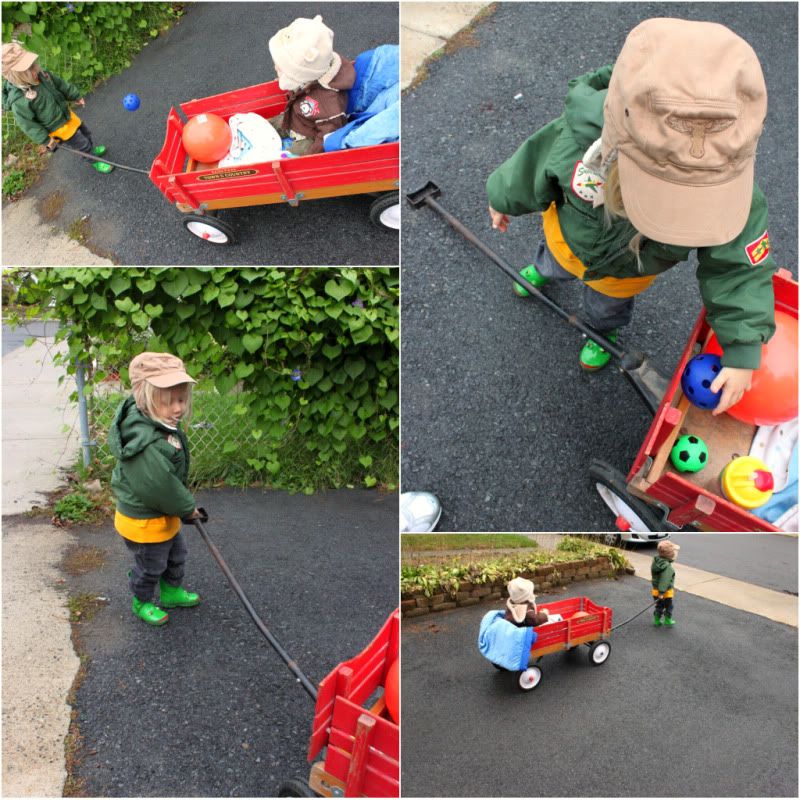 a few times the rain was so hard that we have had to take cover under a tree. brody, you loved it. i don't think foster was quite as fond.
you both have a blanket fetish.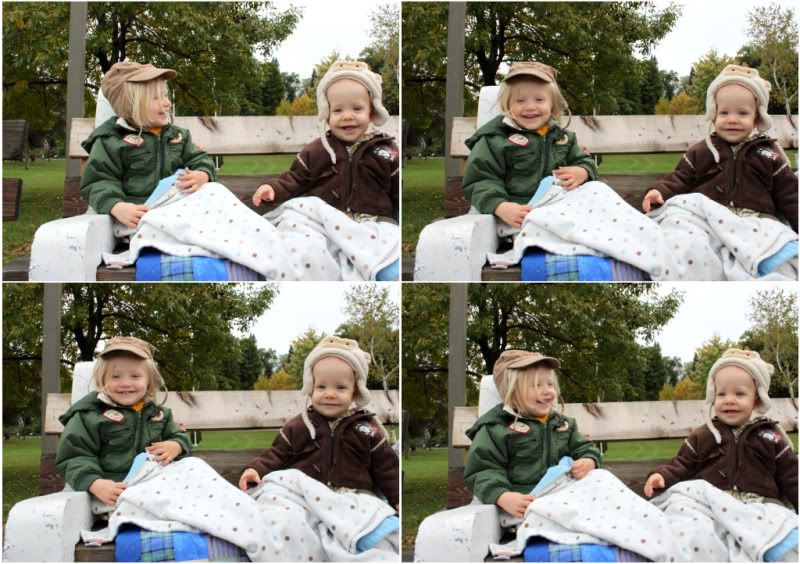 and a ball fetish.
those are about the only two things you have in common and you still don't look anything in the world like brothers.
and my baby boy, you are not so baby anymore with all this pulling up you are doing. don't you remember that i want you to slow it down? standing in the wagon, and in the bathtub every night, is not taking it slow, lovebug.
here's hoping for
sunshine
.
here's to enjoying the
rain
, as well.