guess where we went this weekend?
it was a whirlwind of a trip. but that doesn't matter because hubby and i got to go ALL BY OURSELVES. we left the boys under the extra great care of my sisters and mom and fled as fast as we could. just kidding, i missed my boys very much and even got home in time to put them to bed, like the good mama i am.
my head always starts spinning and i can't put one foot in front of another when walking through ikea because there is SO much stuff i
need or i can't go on another day
want. we were on a mission to get new
countertops
so we didn't have much time to dillydally, but i did happen to snag a
rug
and a fun
alligator bath mat
along the way. yeehaw!
little b man has been practicing his kick flips on our chair cause i'm not about to break out the skateboard just yet. i thinks he wants to be like his daddy when he grows up. don't you agree?
saturday was splendid, as always. my amazing aunt came and spent some time in the sunshine with us.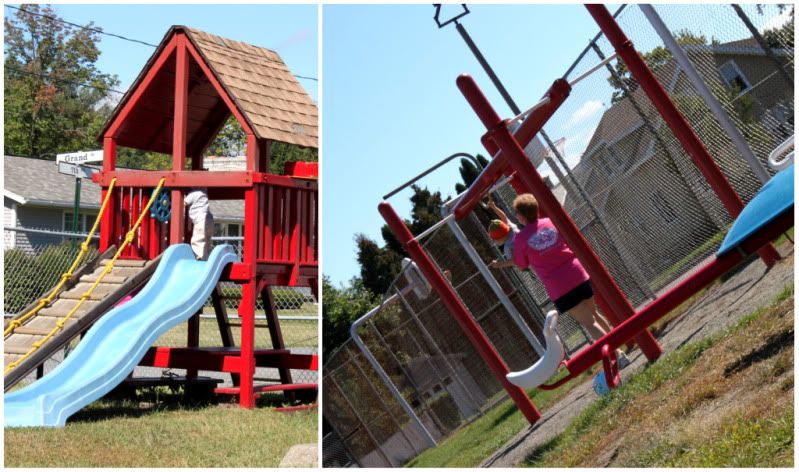 brody is in a whole new world when aunt mary's here. i love to see his eyes light up when he hears her voice. he misses her so much when she's not around. whenever he "calls" someone, it's aunt mary, where are you?? like, how could you ever leave me?!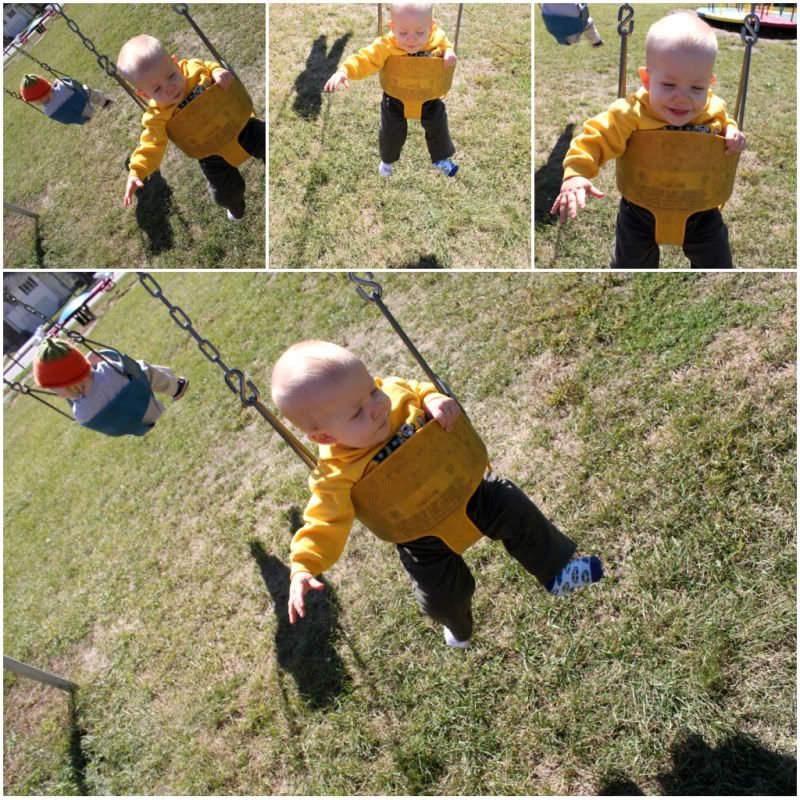 i am holding onto all of foster's baby-ness for as long as i can. lucky for me, he loves to snuggle. i am seriously soaking it up because brody was not a cuddlepie like this. i know it won't last forever, so bring it on, baby.
and oh me, oh my! i was strolling through
michaels
a week or so ago and came across my beloved clearance bin. i found this awesome foam guitar and drum set for brody. a six dollar total to bring my child sheer happiness. the kid lives and breathes music. there is always a skip in his step and a sway in his hips. anything he's holding suddenly becomes a guitar that he strums, and any solid surface; a drum. so when i saw these i knew i scored big points for the mom of the year award. the drums hook up to my ipod and play the music throughout the house. i'm pretty sure i recently bought my hubs an ipod docking station for seventy some dollars. why didn't someone tell me about this? call me crazy, but this is the same exact thing.