(gnawing on an apple while sitting pool side. and do you see that itty bitty bit of hair? i'm excited!)
guess what? foster cut his first tooth! this is such happy news for me, as i am hoping it explains the never sleeping problem. yeah buddy, you're growing up!
and just for the fun of it, a snot bubble. because i consider myself a more talented picture taker for capturing this.
brody's enjoying wearing his brother's easter basket as hat... and wearing no pants.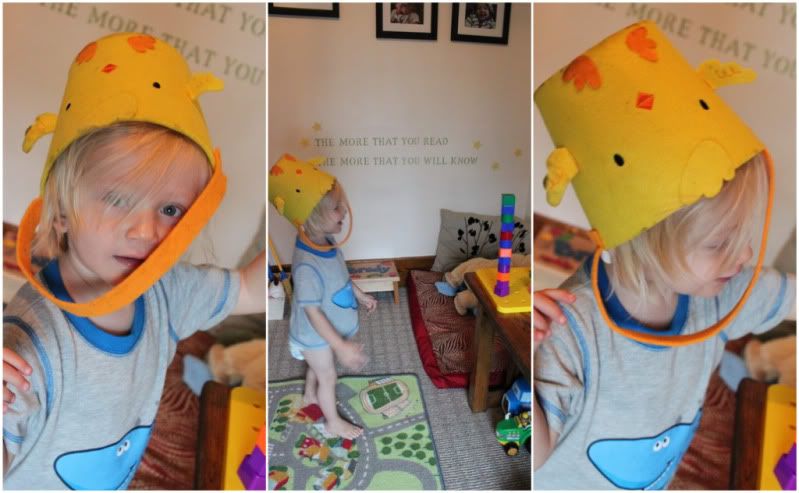 this is brody's bashful face. my girlfriends see it often because at 2 years young the boy is seriously crushin' on them.
we got to see
let's get cookin
' perform at the park this week. brody loved it and has been talking about spoons, pots, oranges and
nick
ever since.
brock and brody