why i chose to have both my babies au naturel....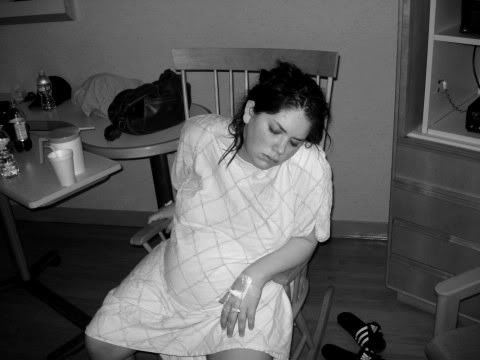 going into my pregnancy with brody i felt similar to most mothers in the united states today, bring on the pain relief....
then i educated myself.
have you seen
the business of being born
? if you haven't and you are a woman then you should. with or without children, wanting children or not, it teaches us, in a documentary style film, about birth in the united states, myths and facts about birth and how the birthing process has changed over the years. i own it if you would like to borrow it ;) i respect all women for their birthing choices and firmly believe you should do what you feel is best for you and your baby. for me, after prayer and preparing myself physically and emotionally, it was non medicated births. don't get me wrong, at eight centimeters with my first born i thought my life was ending and someone should have just shot me right then and there.
then i surrendered
.
birth to me is a natural part of life. it is a miracle, truly a miracle. i feel so blessed to be able to have experienced it twice in my life already. and i experienced it at it's fullest. unfortunately, today birth is more of a business than the life alternating, amazing and out of body experience it should be. i was privileged to experience the later. the overwhelming peace i felt after delivering both of my boys, the supernatural high
i felt once they were in my arms is a feeling that i cannot put into words. i will only feel this again if we have another child.
i felt more empowered than i have ever felt before in my life.
i gave birth to both of my boys at an
amazing birthing center
which is now going through
some changes.
my hope is that the excellent care and services provided through seton health will continue on with this hospital merger.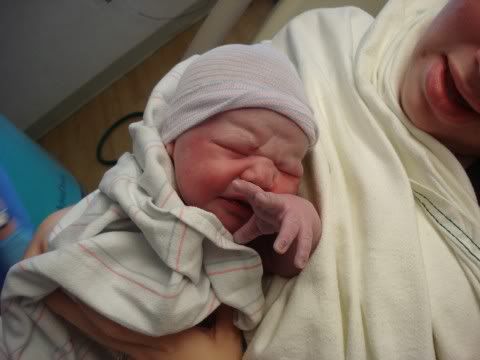 i trusted my body to do what it was made to do. i knew that, with the lord's help, i could do it. choosing a natural childbirth didn't mean choosing pain, it meant finding ways to deal with the pain in forms other than medicine. water was a huge help for me in foster's labor and in brody's labor, movement was key. while i felt self confident, strong and proud of all i accomplished in my birthing experiences that is not why i labored naturally. i wanted to what was best for my precious children. i wanted to bring them into this world in the most gentle,
safe
and organic way possible. a

nd i'll quote one of my

favorite blog's

in closing...
"
It was the part where I felt the weight of something so huge, so much bigger and more fantastic than anything I could have ever imagined. It was closing my eyes and seeing a checkerboard sphere rolling around like I was viewing pure energy at a molecular level. It was completely psychedelic and strange and completely awe-some.
And when I think the physical feeling of my body splitting open I also think my spirit was doing the same. In that process, my spirit made more of
me
to be able to contain all of that experience. Like a hand inside a latex glove, I was filled with humanity, expanding, extending, magnifying. I was more. And I will never get over the residual memories--they still astound me.
Are you kidding me? I can't wait to do it again."
i couldn't have said it better myself.