one of brody's favorite things to do is play with his great aunt mary,
which just so happened to be one of my favorite things to do as a child as well...
saturday we enjoyed some playground fun, picnic lunch and kicking around the soccer ball. oh, and we can't forget starring at the man using the tennis ball machine for 35 minutes :)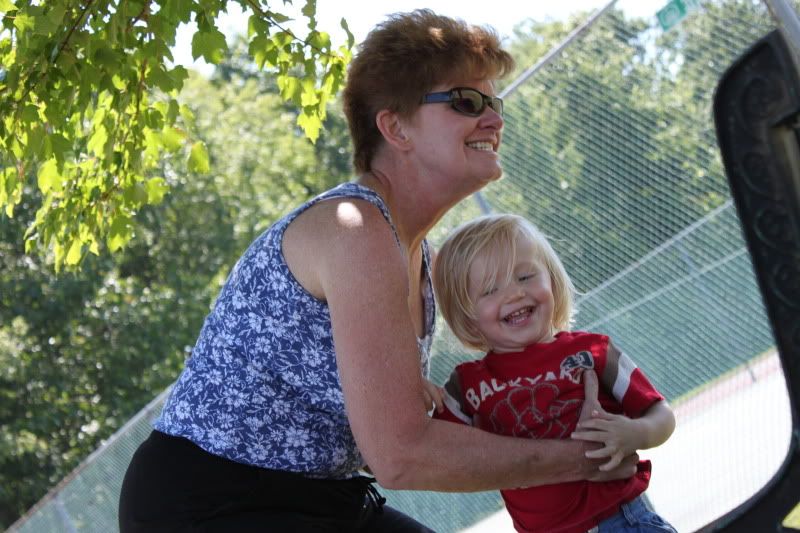 we are so thankful for her. brody's counting down til aunt mary's next visit already.